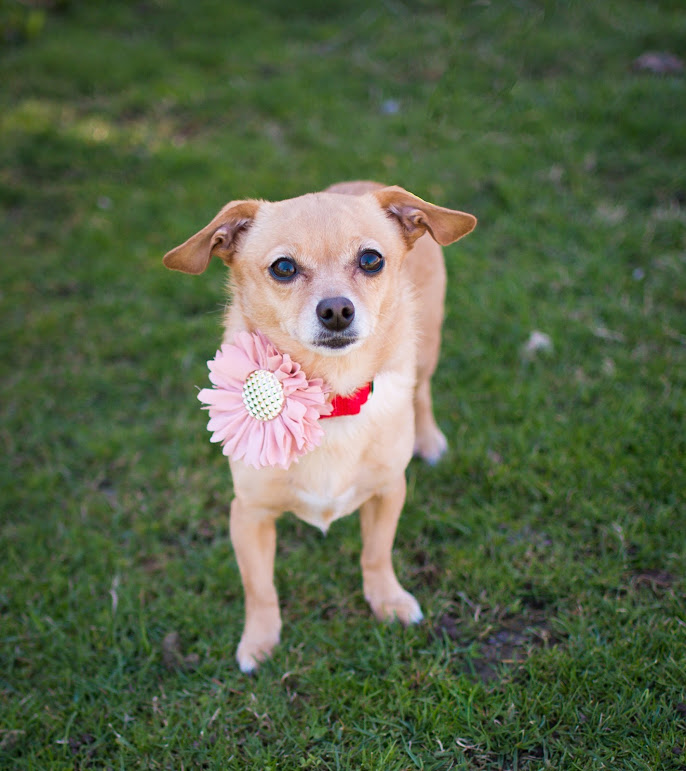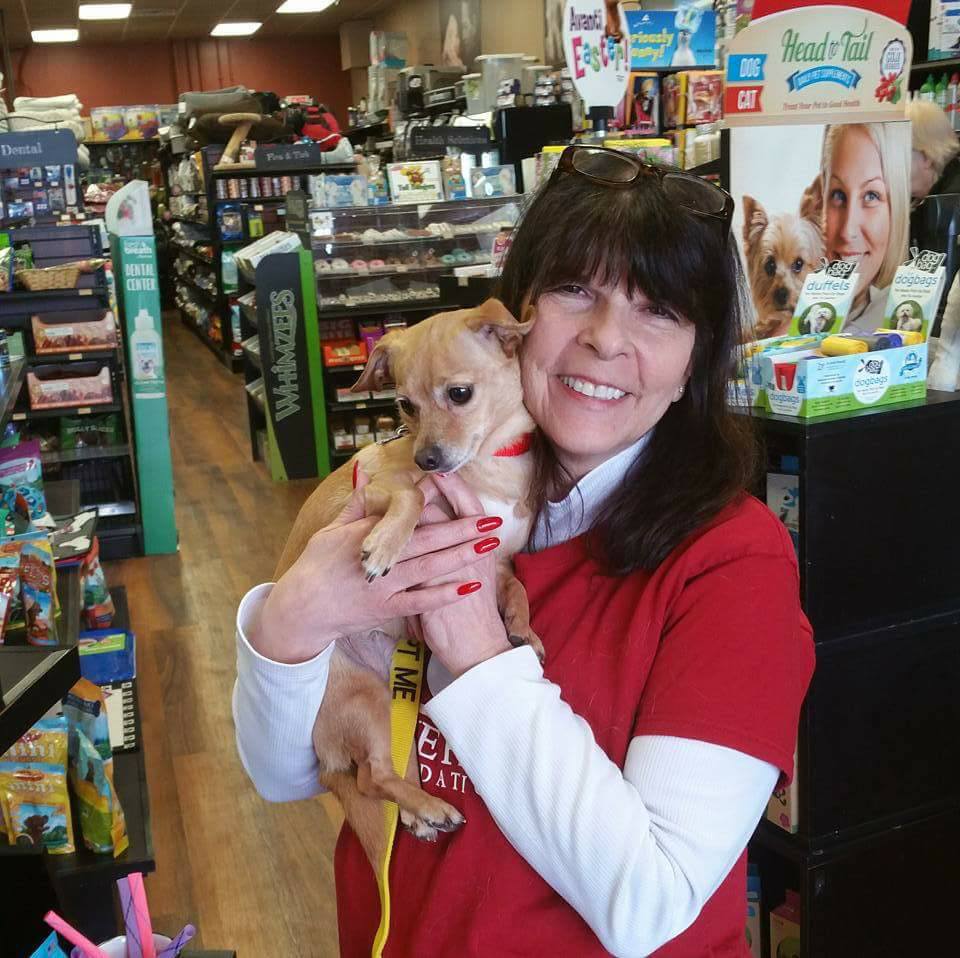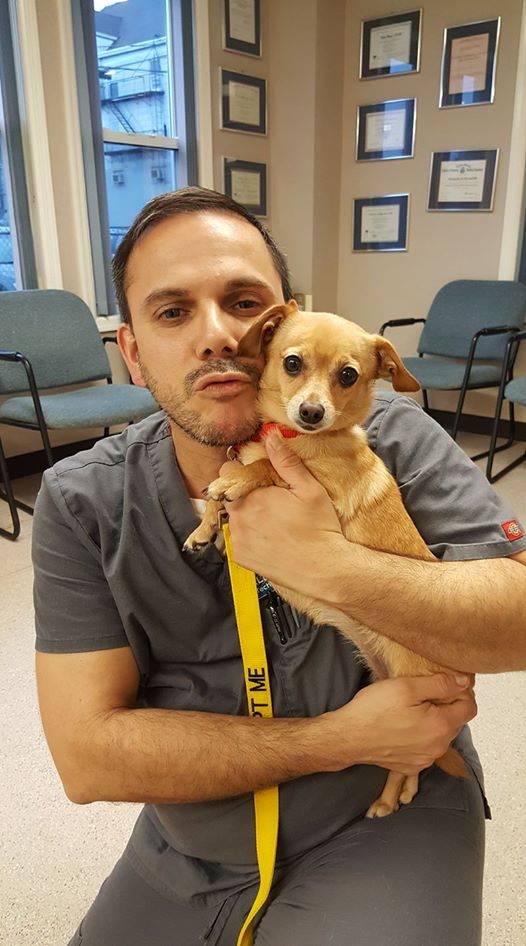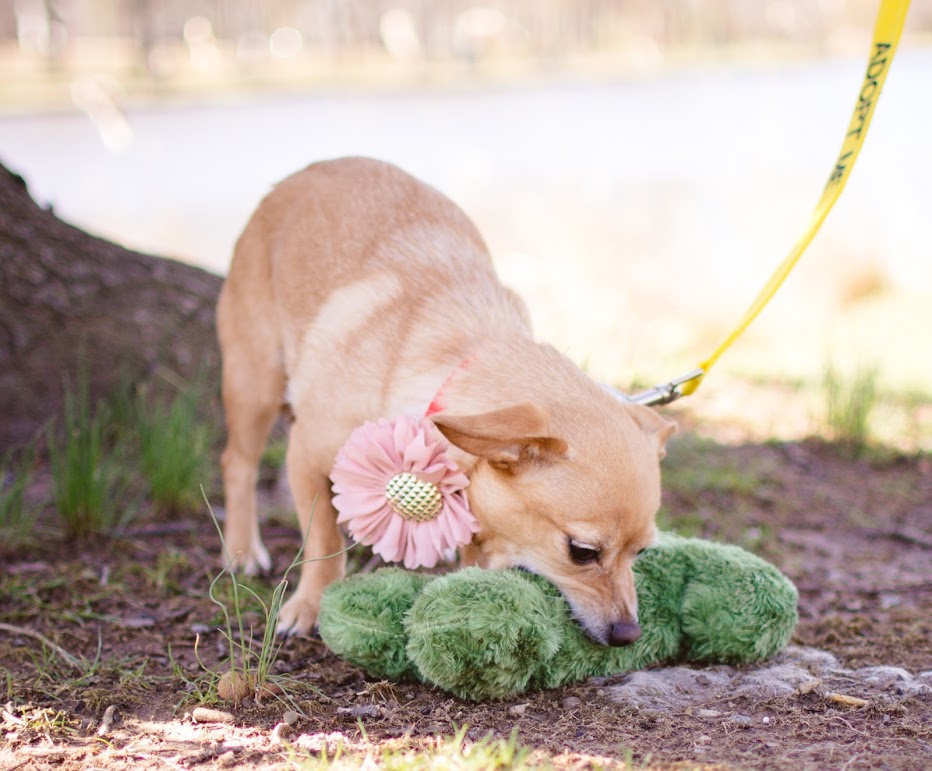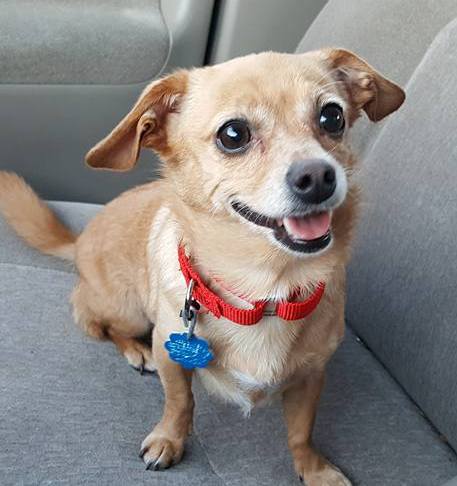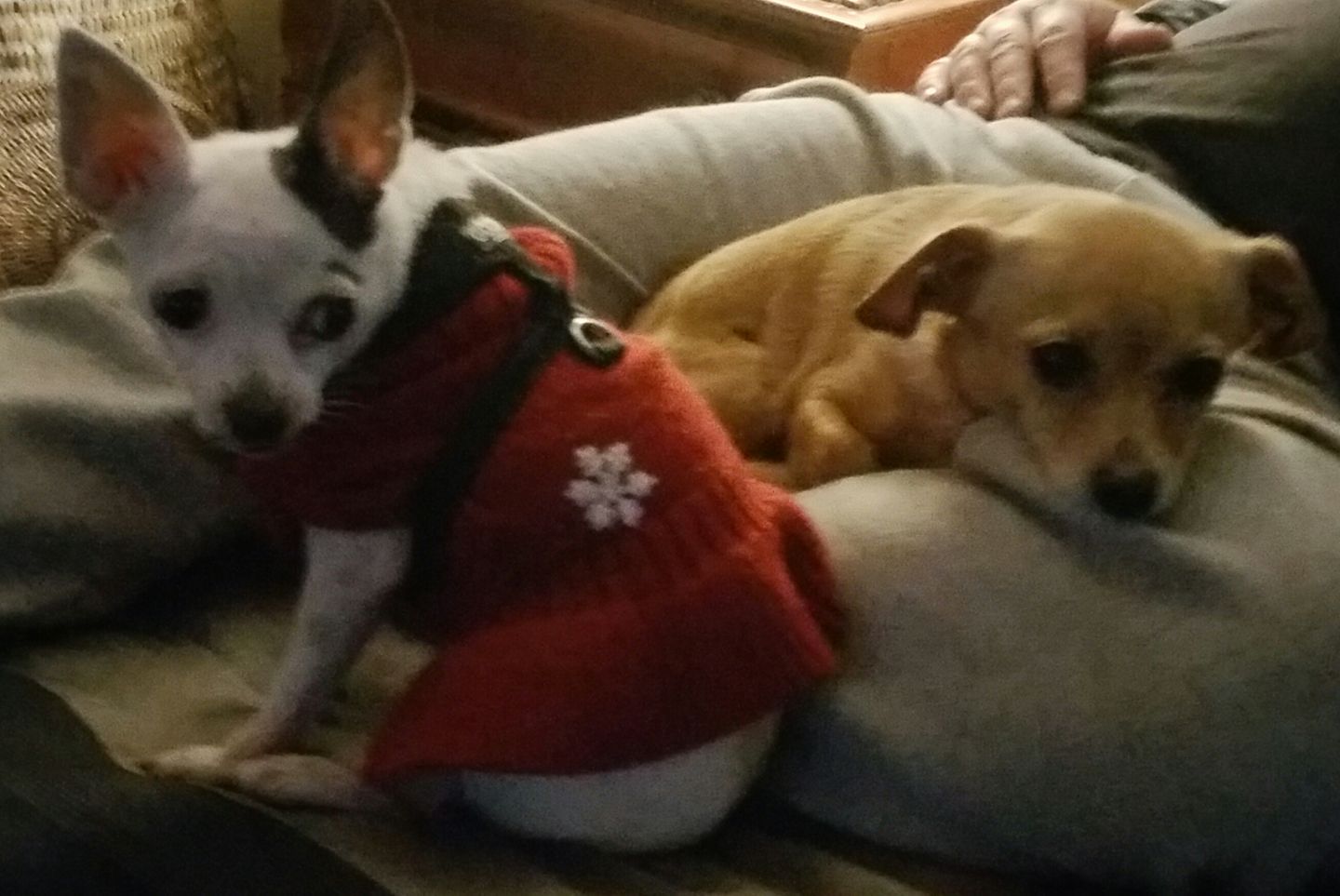 Amber's Woof-Facts
Female, Chihuahua/Dachshund-mix, 3 years old, 8.9lbs
Cute as a button, along with butt wiggles and tail wags
Loves to be with her humans, cuddling on your lap and getting belly rubs
In process of house-training, crate-training and basic obedience
Currently gated in kitchen part of the day during house-training phase
Quick introduction to Amber
My name is Amber, and I'm the sweetest little peanut in town! I can be a bit shy at first, but I warm up quickly, and in a snap, I'm at your side for the duration. I especially like to plop myself right in your lap, but don't sweat it, I'm a little munchkin, so I know you'll be able to handle that for the long haul! When I settle in for the night, I'd prefer to sleep right next to my person vs. in my crate, and once I settle down, I sleep wonderfully right through the night. I love chew bones and toys too! And this may surprise you since I'm short and sweet, but I have a great appetite, and I'm a really good watch dog – my foster mom says that I don't miss a trick! I'm learning how to walk properly on a leash and making great progress. I'm also being house-trained and understanding that it's perfect etiquette for a precious jewel like me to do my business outside (even if other people are watching me while I pee or poop, excuse me!). And note… I'm a butt-wigglin', tail-waggin' type of gal, which definitely kicks my cuteness up a minimum of another two notches!
Amber's Background
I know it's difficult to believe that a half-pint like me was found as a stray while roaming the big, inner-city streets all alone. When I was walking around, I felt like a spec of sand in a cement jungle. I was so thankful that in the midst of all this, someone found me and brought me to safety. I was previously spayed and in perfect health, so I was already two points ahead of the game! When Rescue Haven Foundation brought me into their arms, I was able to score the three-point shot!
Amber's Typical Day in Foster Home
Morning glory, we start our day early, about 5:30 a.m., and go for our first walk of the day. Then it's breakfast time, and as mentioned earlier, I'm a good eater. My foster family feeds me using a slow-eater bowl, which helps keep my chow-down pace at a more comfortable rate. While my foster mom has her morning coffee, I hang out with her and the furry foster canines that I currently live with – I enjoy having other doggies around. When my foster mom goes to work, I'm kept in a gated area of the house with one of my furry friends until my foster dad gets home from work. When he's home, we all have free roam of the house, but I particularly enjoy staying with him in his studio while he's being productive with his work duties. We go for a walk too, and before you know it, it's dinner and time for another walk. Then, BIG-YAY, my foster mom gets home, and I'm all hers for the evening. I'm by her side in her office or cuddling with her as we watch TV – either way, how sweet it is!
In general while in my foster home, we continue to work on my training and walking-on-a-leash skills, so I can be even more ready for when I go to my forever family.
Living with Amber
I currently live in a foster home with other small doggies, and we all get along well. It's nice to have them to share in my experiences, but I'd be just as happy in a home as the only doggie. I haven't been around any children or cats since my rescue, but we can certainly have me evaluated in those situations to see if they could be a good fit.
Amber's Forever Home
I'm a tail-waggin, butt-wigglin' happy little wonder trying to find my forever home. I'd be thrilled to live in a household where someone is around a good part of the day. I really love being with my humans – and this would ensure more snuggling-time for all of us! As they say, good things come in small packages, so if you are interested in a little wonder like me, please submit an adoption application with Rescue Haven Foundation and ask for Amber.