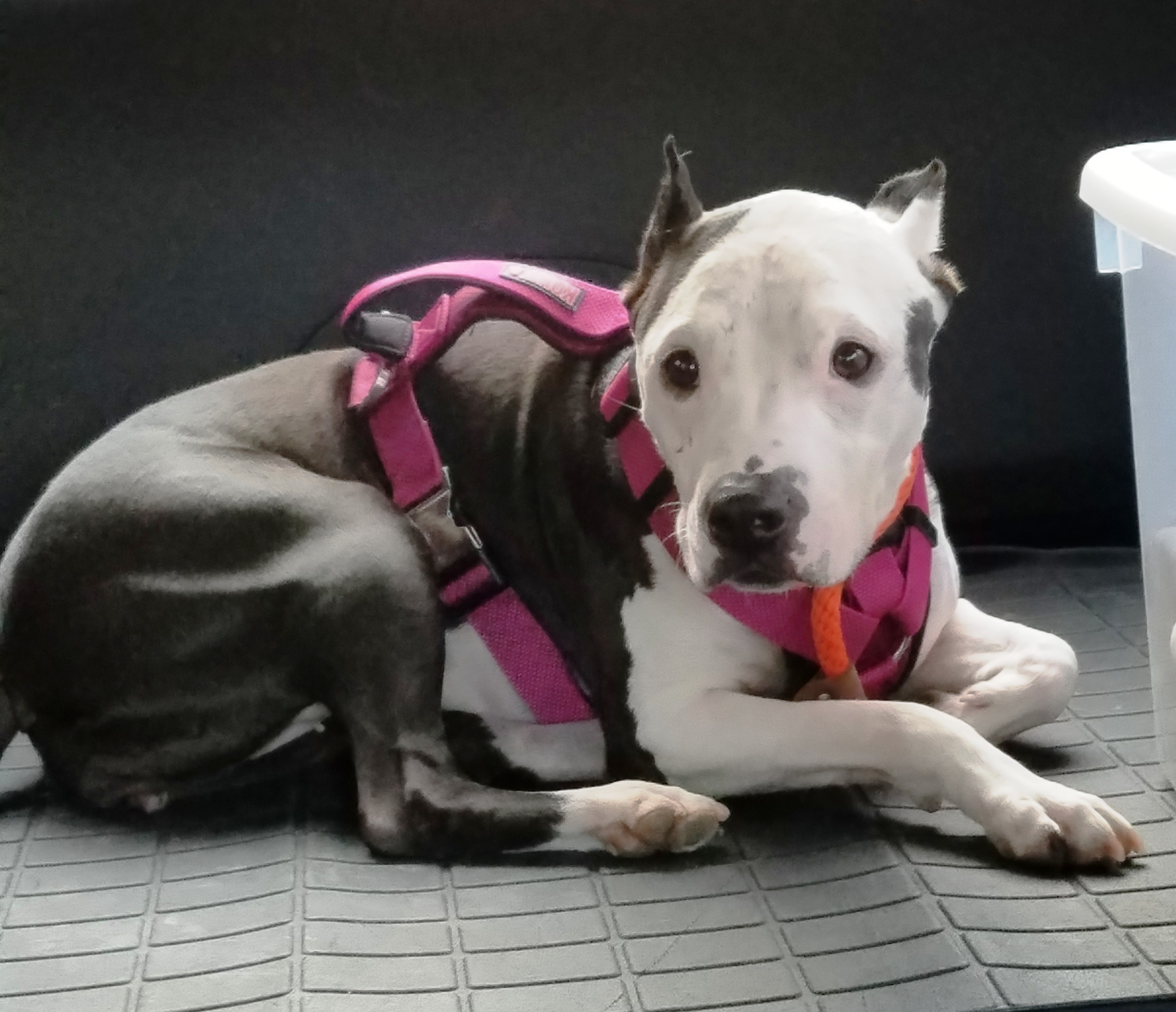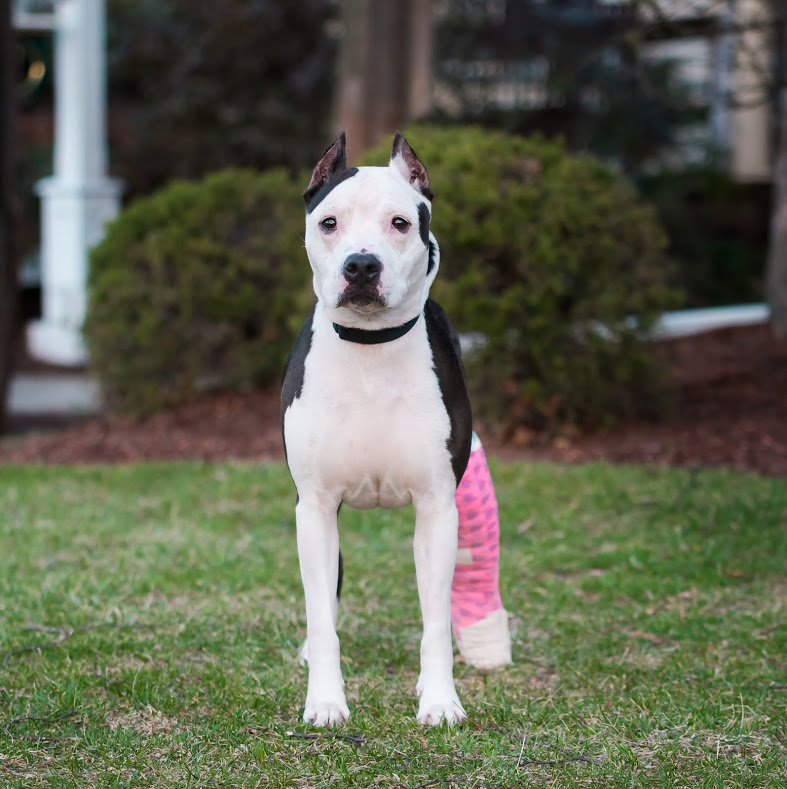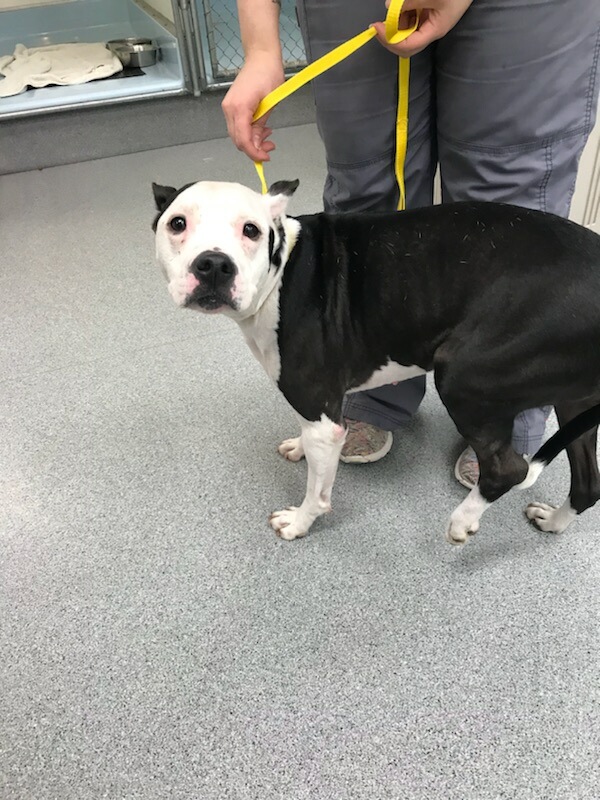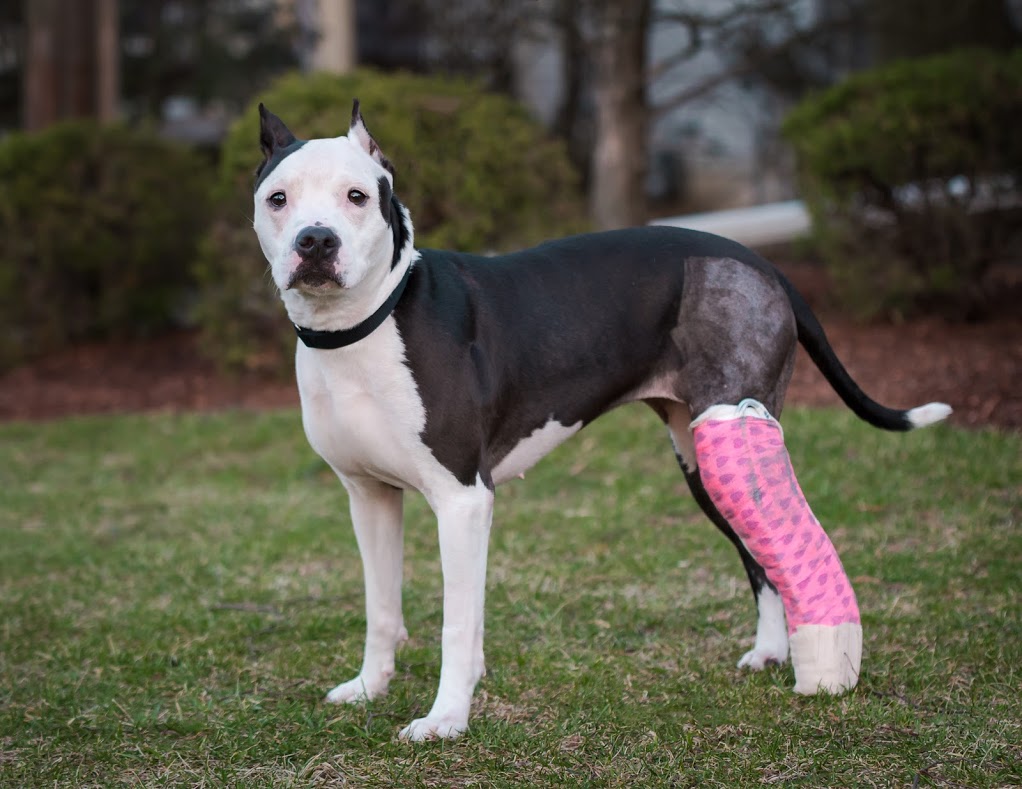 Read Anna's story here  https://www.youcaring.com/rescuehavenfoundation-1106247 and think about opening your home to foster! 
Anna is 43lbs and 2 years old. She seems good with dogs and children, however, once she heals from her surgery performed on 2-22-18, we will do a full evaluation. She has been nothing but sweet with all the staff at the hospital!
Amazing Anna came to Rescue Haven on February 20th, 2018 after her leg was shattered when somebody accidentally slammed a door on it. Her owners brought her to the emergency hospital however, the cost to repair her leg was way more than they could afford so they took her back home with some pain meds but Anna continued to suffer. When we got the call asking if we could help her somehow, we immediately reached out to the owners. They admitted to not being able to afford not only the repair of this injury but basic lifetime vet care for her. We offered to take her under RHF but that took days for them to agree. We anxiously awaited for the call because we could not walk away without intervening despite never meeting her or knowing much about her personality.
But yesterday we got the call that they were ready to surrender her to us so we immediately got in the car, picked her up and brought her right to our partners at Verona Animal Hospital where she was immediately examined and x-rayed (see the smile on her face on the x-ray table!). Despite Anna not knowing us, being in pain and in a strange new place, she was a perfect lady and never once made a peep! She is a real sweetheart!
The x-rays were reviewed and then sent to the orthopedist, Dr. Thatcher, who called us instantly stating that the surgery needed to be done ASAP. The X-ray revealed a fracture of her tibia and fibula of her back left leg and there are shattered pieces of bone scattered in the fracture site. The extensive surgery will require a stainless steel plate and screws with additional wiring in order to hold the bones together.
So we scheduled her surgery for tomorrow February 22nd, because we did not want her to be in pain any longer. So we desperately need help to raise funds for this much-needed intensive surgery. She will need strict crate rest for several weeks afterwards and will need weekly check ups at the vet hospital.
Despite the cost we are committed to helping her get the best care possible and give her the life that she deserves!
Won't you help us help amazing Anna?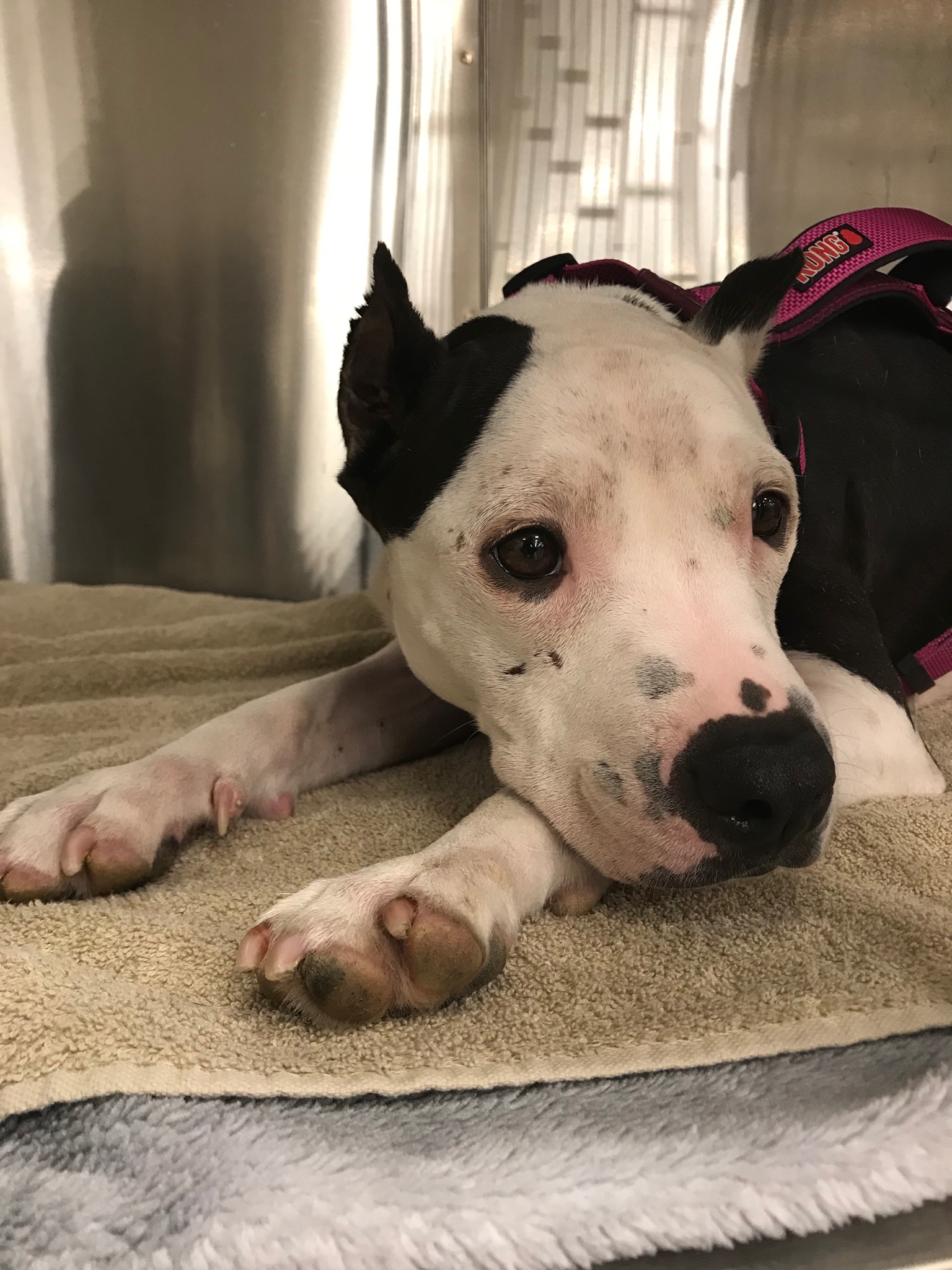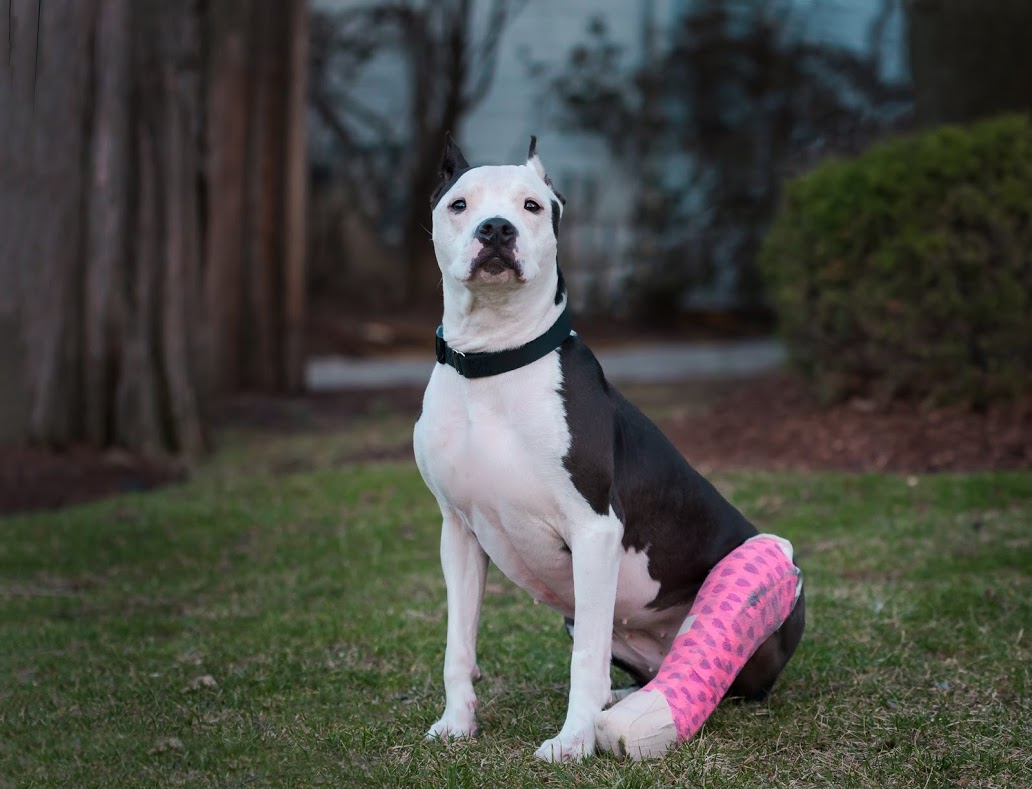 Will you foster pretty little me?