Baby Boy's Woof-Facts
Male, staffy-blend, approximately 4-5 years old, ~ 50 lbs
Absolutely loves little dogs; gets along well with cats too! Likes larger friendly, playful dogs!
Crate-trained and house-broken (SEE VIDEO!)
Super smart — listens well, knows some commands, loves learning
Super affectionate – enjoys both giving and receiving
Loves activity like walking, running, and playing
Quick Introduction to Our Baby Boy
Hi, my name is "Baby Boy", and even though that name may have a common feel to it, I'll tell you this — I'm not at all a commoner – I'm one exceptional dog! And I'm not a baby either — I'm actually about 4 ½-year- old, well-behaved boy on the path of learning how to be a perfect gentlemen. (PS: I actually got my name because my rescuer felt I was as sweet as a baby.) I'll let you know that I had a really rough past, and now, thanks to a Good Samaritan who literally saved me from a terrible situation, I'm starting my life all over again. So this is my official birth announcement, as I feel I've been born again. And even though I'm actually not a baby, I'm excitingly learning what the good life has to offer me, and I feel like I've been born again — being loved and cared for; going on walks, runs, and to the park; and SQUEAKY TOYS, OH BOY, WHAT A JOY! I have so much love to give, and I'm looking for my forever mamma or dadda (or both) to help me adjust to my newfound life, provide me with the love and care I absolutely deserve, and for us to have the opportunity to become completely goo-goo-ga-ga over each other, forever and ever! This Baby Boy is here to tell you my story. But first, make sure to watch my most precious video – it's me and my Chihuahua foster sibling, already goo-goo-ga-ga over each other – I'm sure it will make you coo just like a happy baby!
Baby Boy's Background
I'm so thankful that a Good Samaritan happened to cross my path while she travelled through the big inner-city where I resided prior. She saw that my living situation was tragic, and she didn't turn a blind eye. She took action and got me out of harm's way so this braveheart could experience a future filled with only happiness. You see, I lived my life chained up outside. I was only 24 pounds upon my rescue –only a skeleton of where I should be – and one of my paw pads was missing. Please know that, although I've come from a difficult background, to say the least, I've actually come around really well in only a short period of time, and it's only getting better. Welcome to my rebirth, the start of my journey to a lifetime of joy!
Baby Boy's Typical Day in His New Temporary Home
I'm currently living with the Good Samaritan who saved me – I call her my Rescue Mamma! She has a couple of jobs and works different shifts, and I've adjusted to her schedule real quickly. When she's home, I have free roam of the house, along with the other small doggies that I currently live with. I love those little critters, and I'm told I'm very tender and caring with them SEE VIDEO! When Rescue Mamma is at work, I stay in my crate like a really good boy – I like my crate and go right in it when she tells me to. I'm eating well and have gained the weight I've needed (I'm now up to 50 lbs – YAY). When we are home, we all hang out on the couch, play, and give and receive our combined lovin'. We also go on walks and to the park – I really enjoy experiencing these things, and getting regular exercise is great for me as I like the activity. I'm so happy to be learning all about what life actually feels like being with amazing people and affectionate furry friends in a wonderful home-life situation.
Baby Boy's Medical
I'm neutered, up-to-date on vaccinations, and have received treatment for my injured paw. It felt so good to finally receive proper medical care. My pediatrician (oh, I mean my veterinarian – hee-hee) told me that I was very friendly and such a good boy while he was caring for me. I'm all healed up and ready-to-go to my forever home. Oh, I'm missing my two front teeth, but that doesn't trouble me in the least. They weren't my baby teeth, they were my big-boy teeth – but I still eat my food plenty okie dokie without them!
Living with Baby Boy
As mentioned previously, I love small dogs, and I get along well with cats. I'm good with dogs my size if they are really friendly and kind to me. My Rescue Mamma says that I am way too nervous around children and says I am best with older teenagers and adults.
Baby Boy's Forever Home
As you've read, I have so much love to give, and I'm ready to look for my forever parent(s) who will love and care for me all around… continue to teach me things, take me on walks and hikes, engage in playtime together, and help me adjust to my rebirth into this miraculous new life! If you become my lucky parent(s), Rescue Haven's volunteers will make an announcement kind of like this: "Congratulations on your new Baby Boy!" And instead of handing out baby rattles and cigars, we can give out Kong's and yummy doggie treats in celebration of "ME", your bundle of joy. And I promise, you won't have to do that baby-talk thing with me… (but, if you insist, I really won't mind, goo-goo-ga-ga, such a good boy)! Please fill out an application with Rescue Haven, and make sure you put my name, Baby Boy, on the birth certificate (woof)!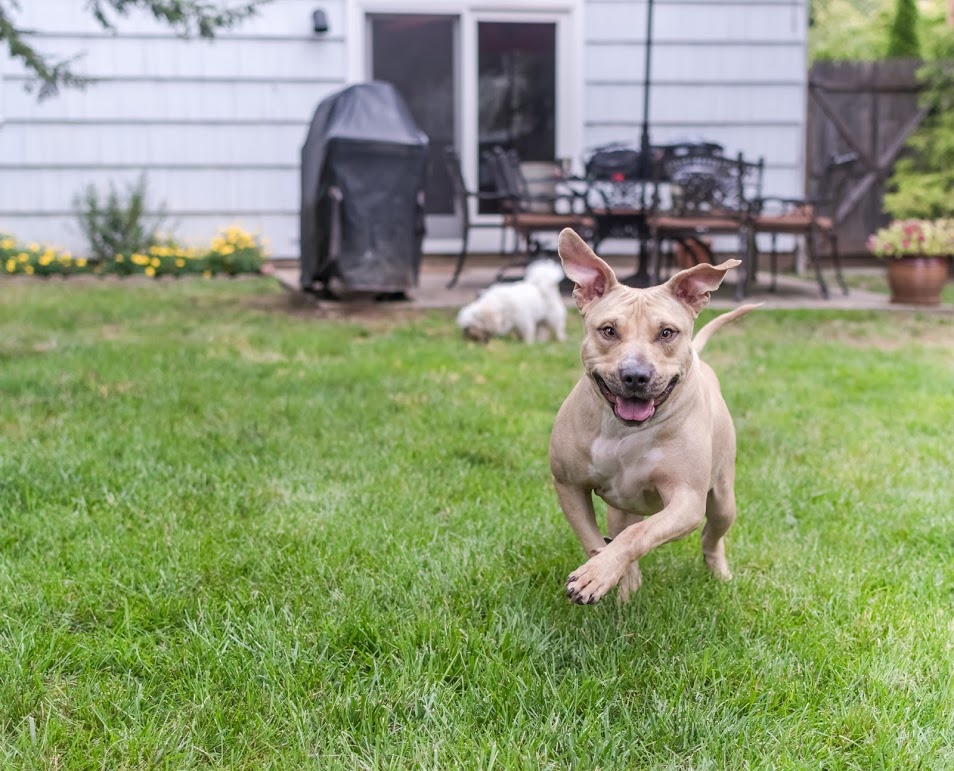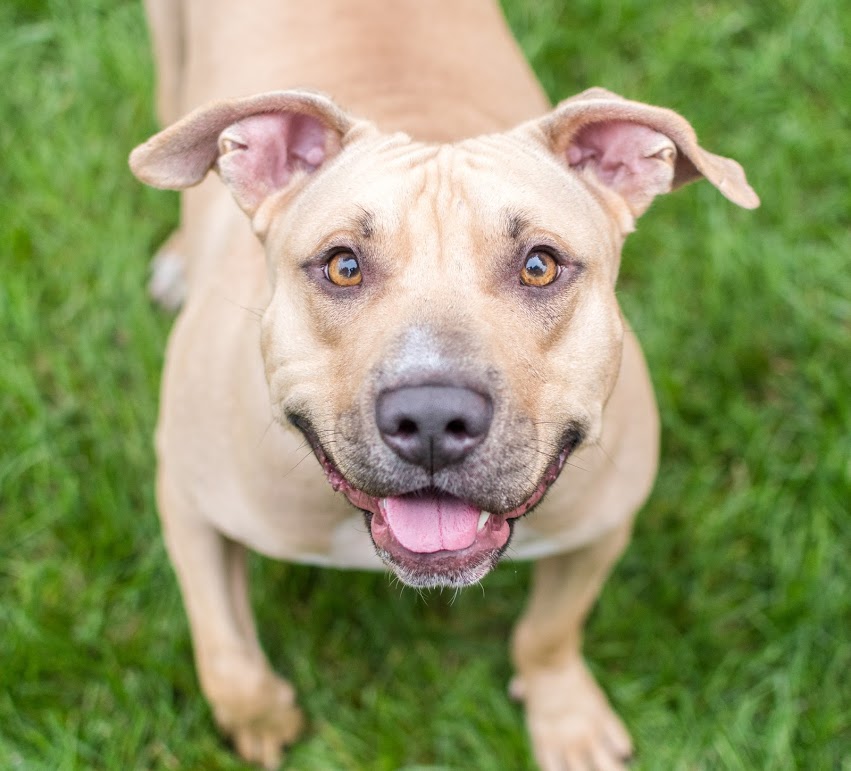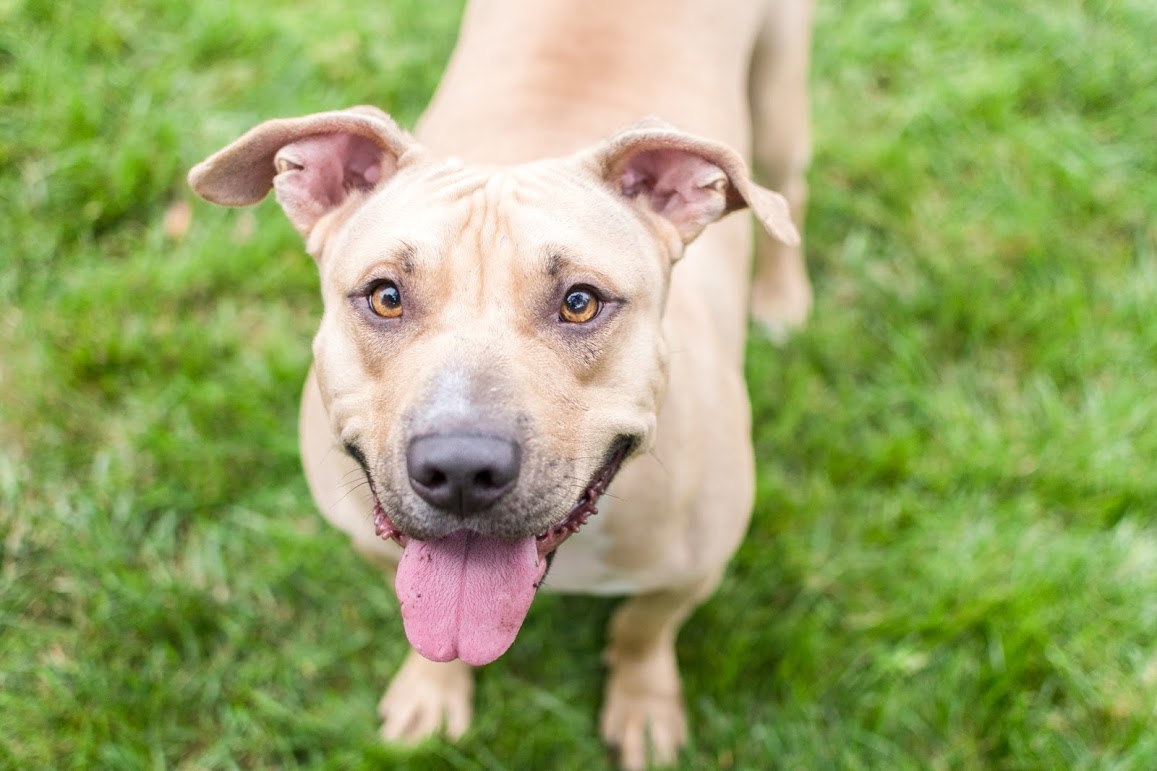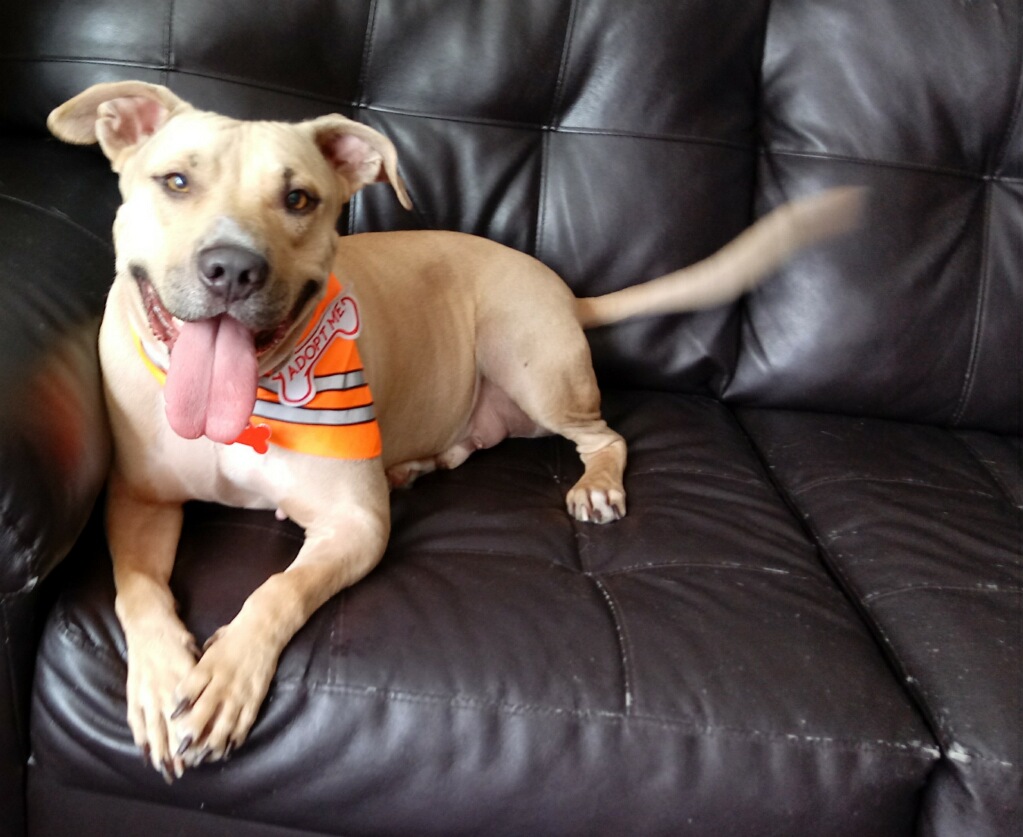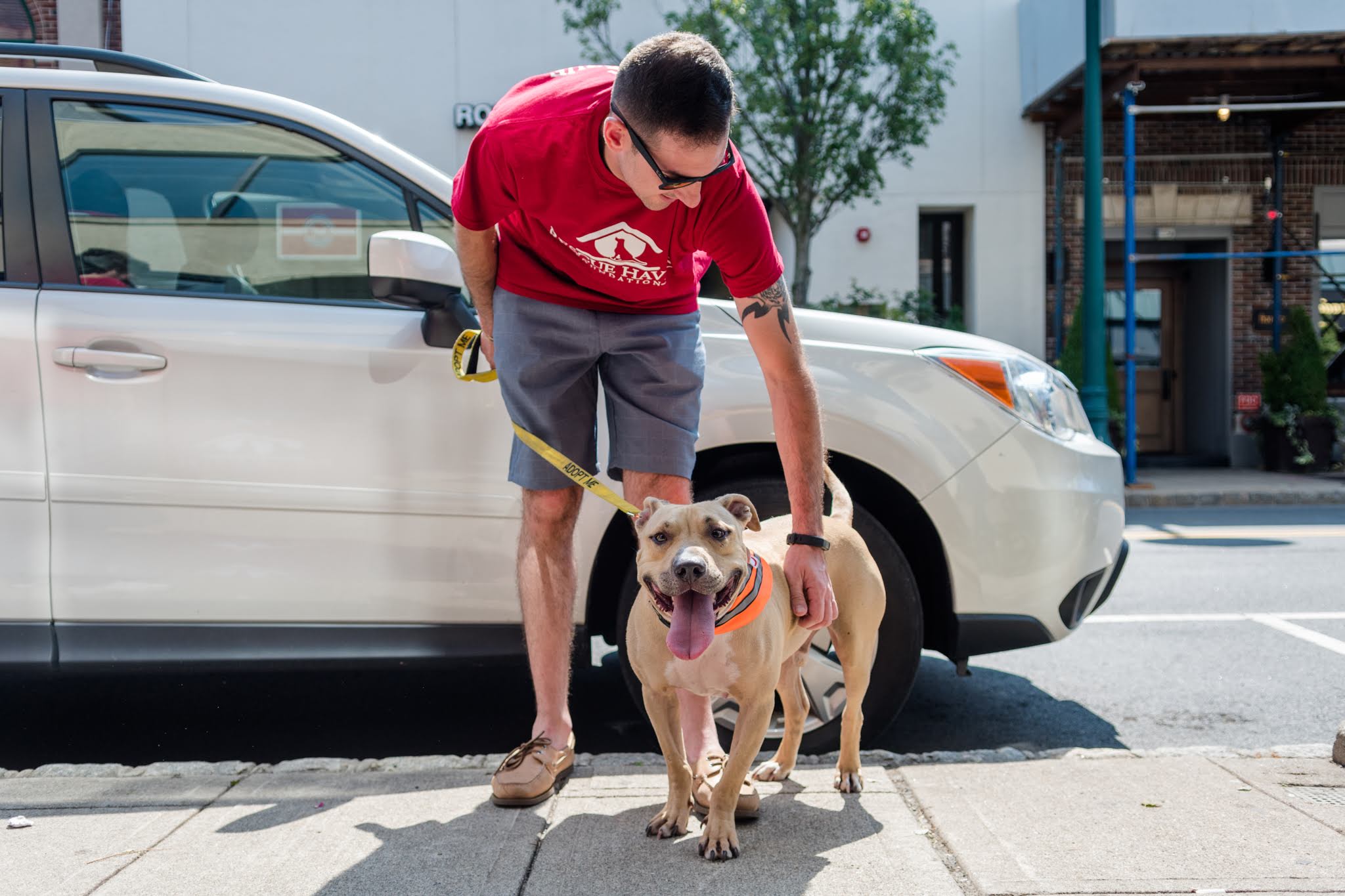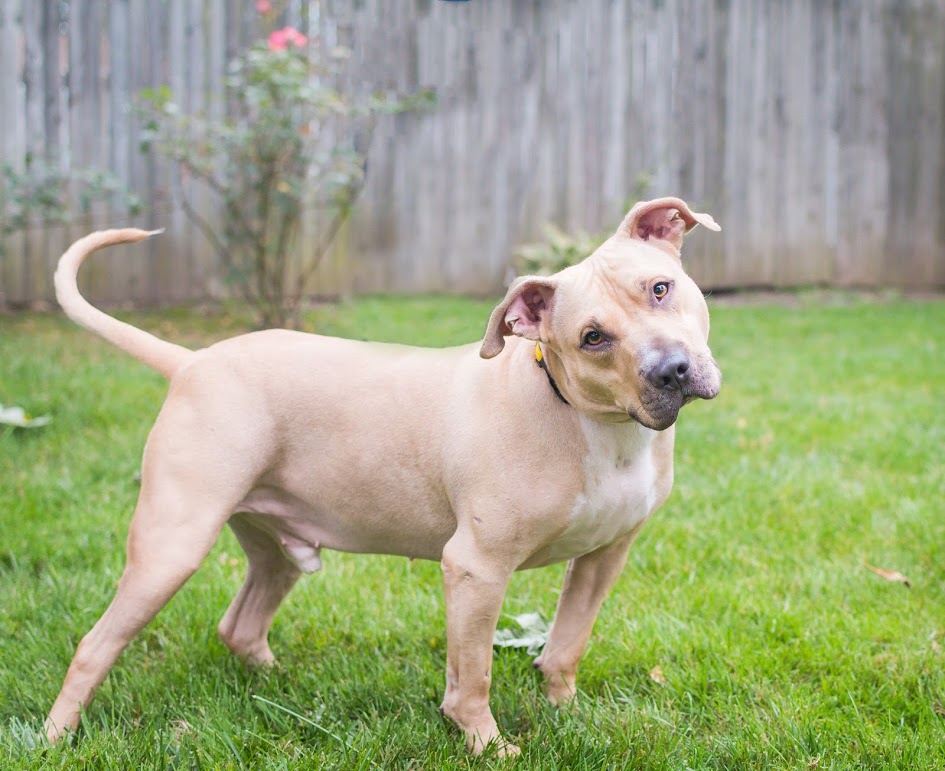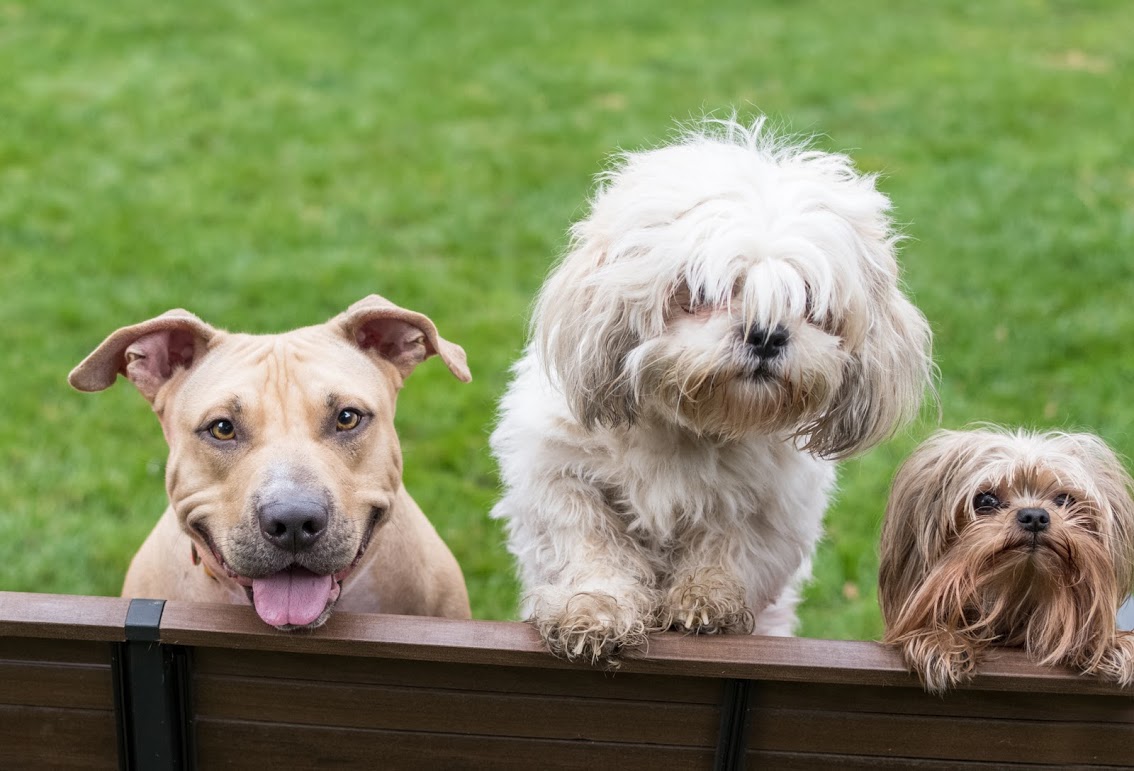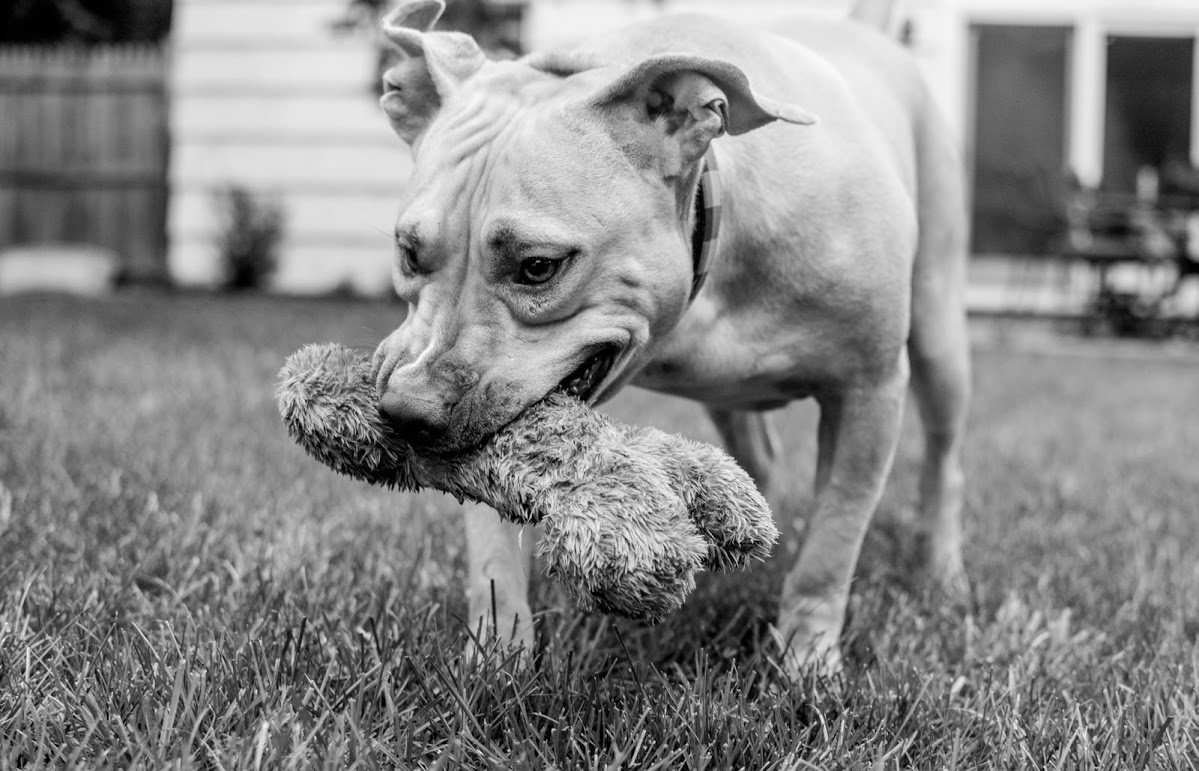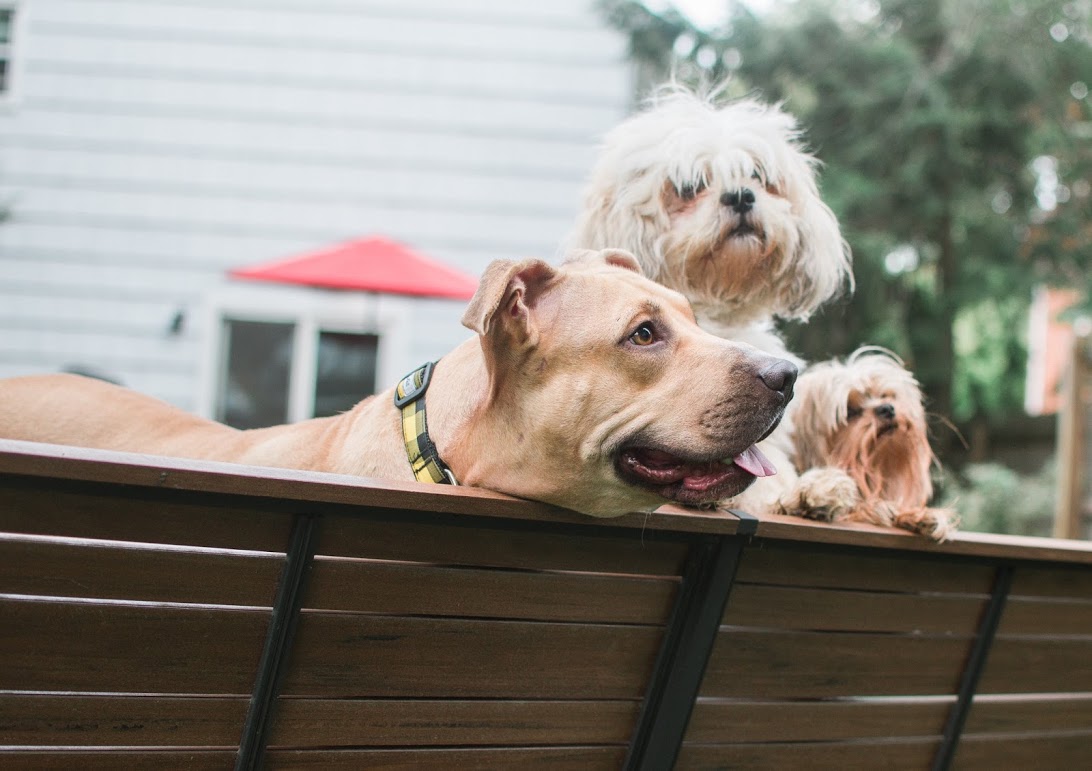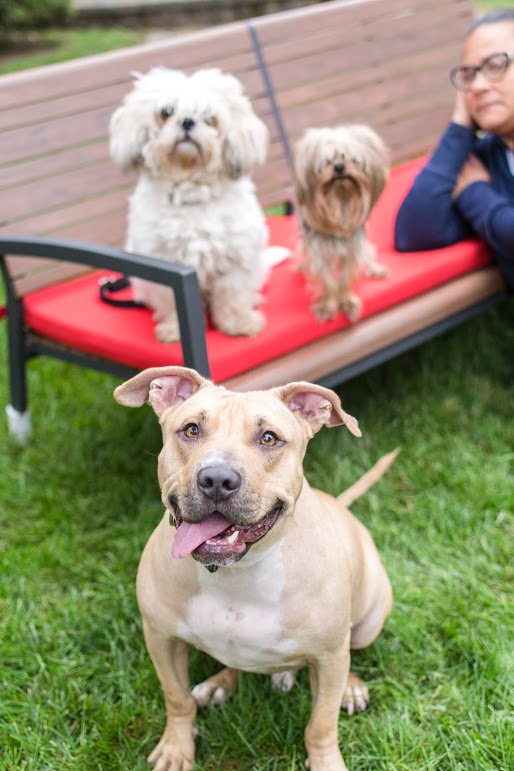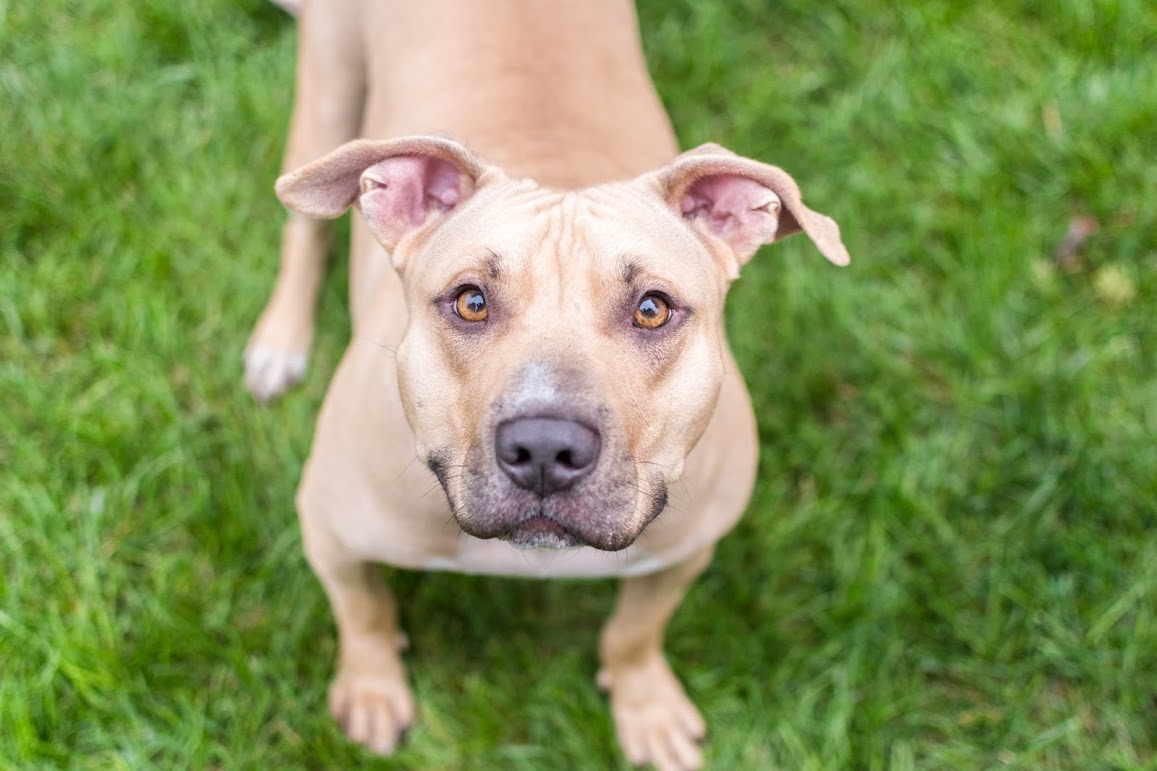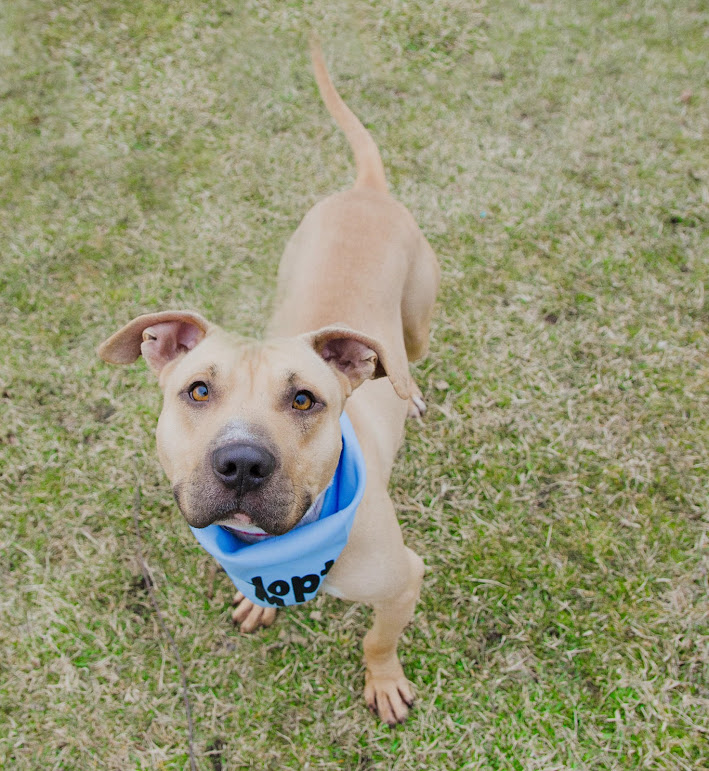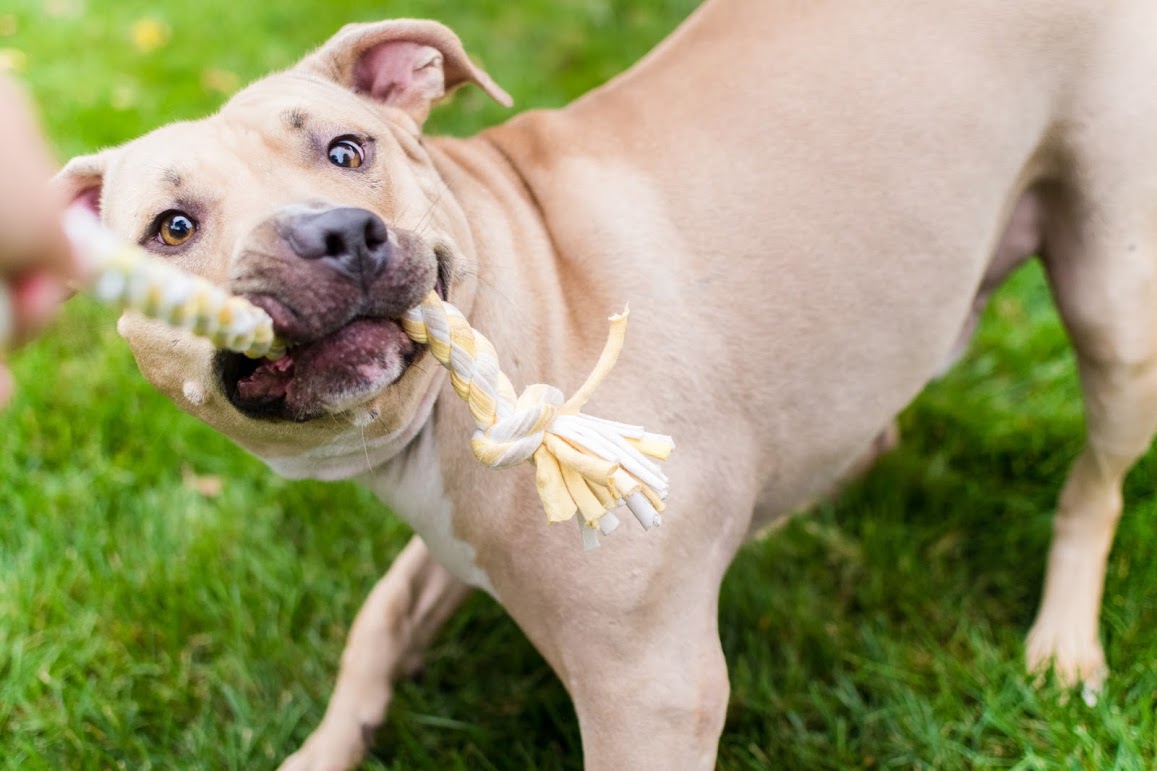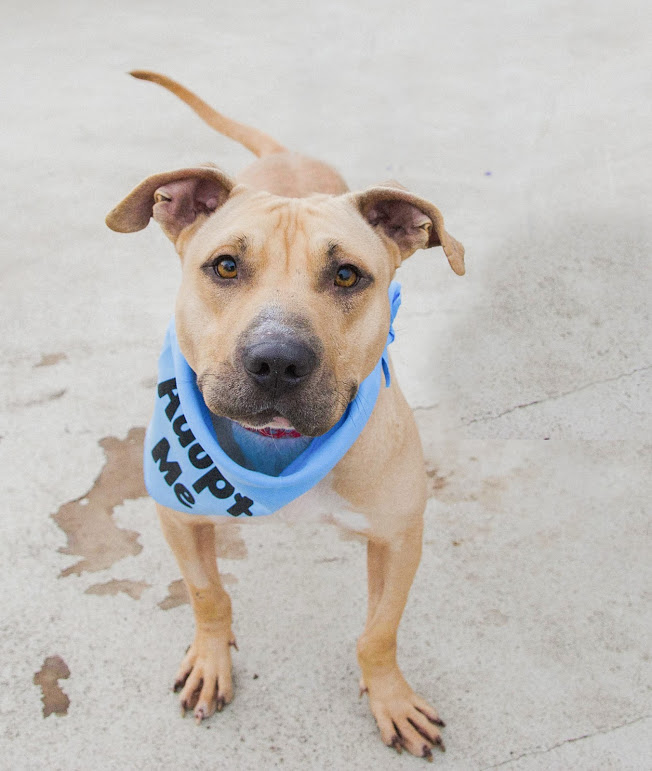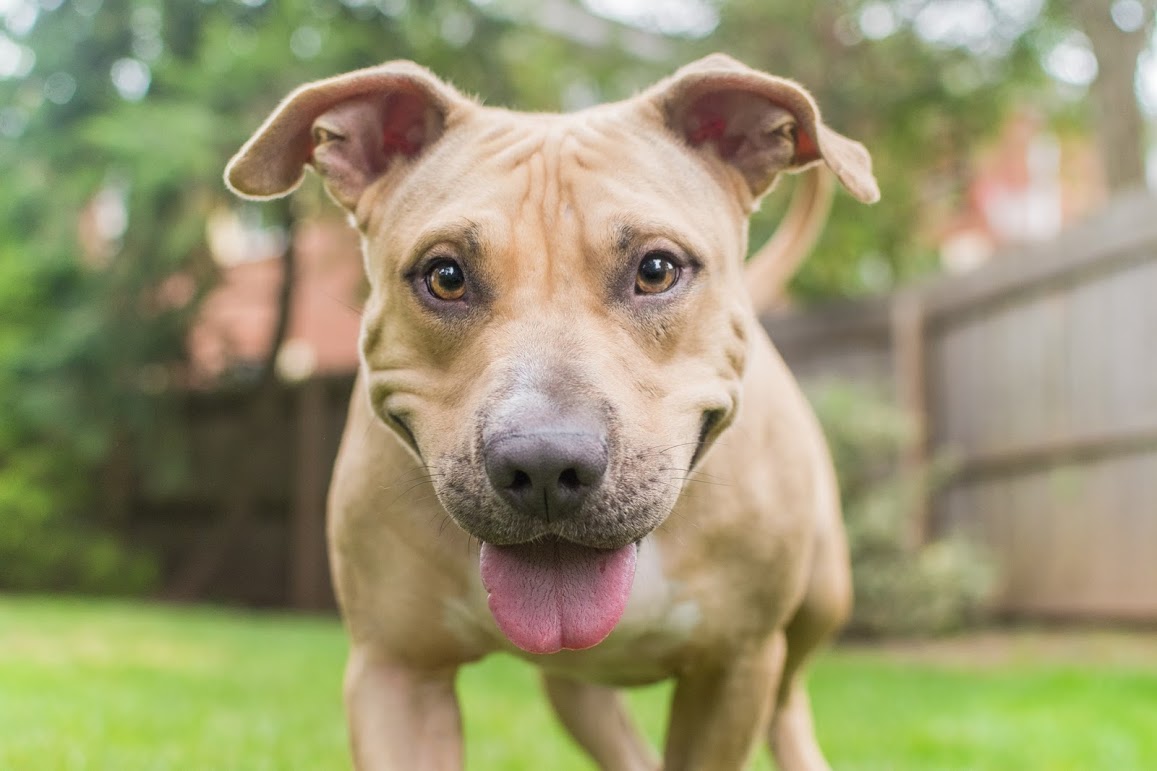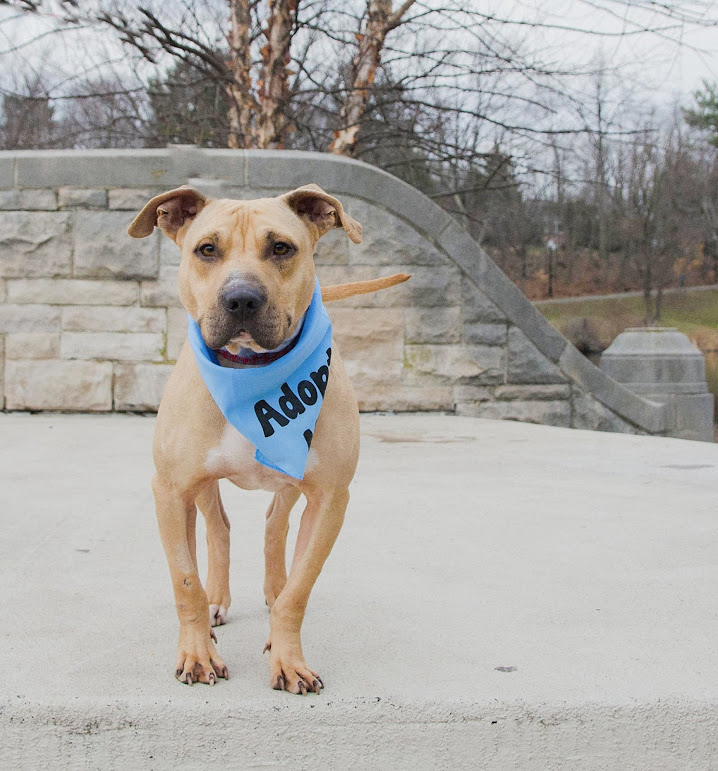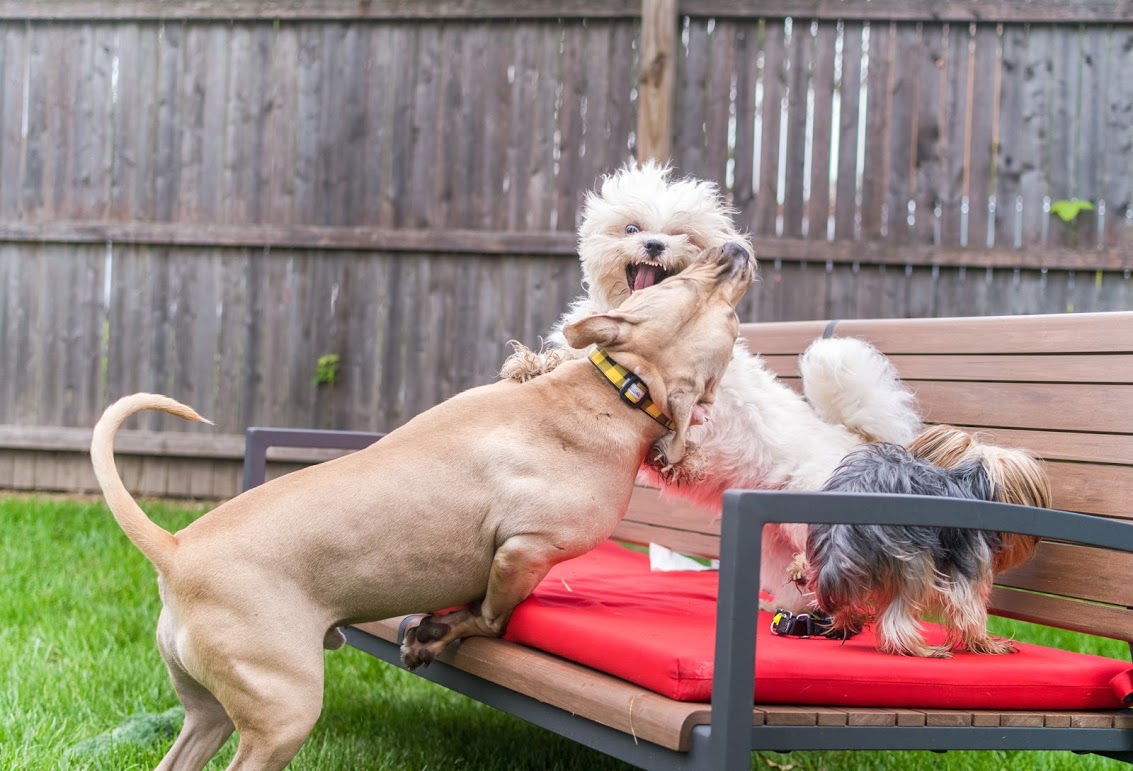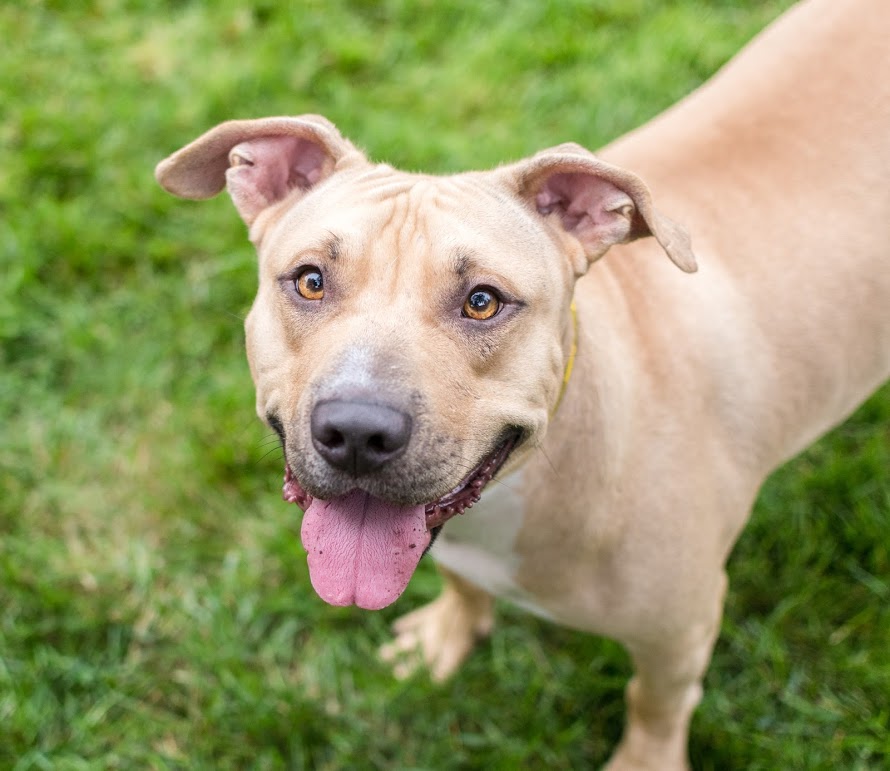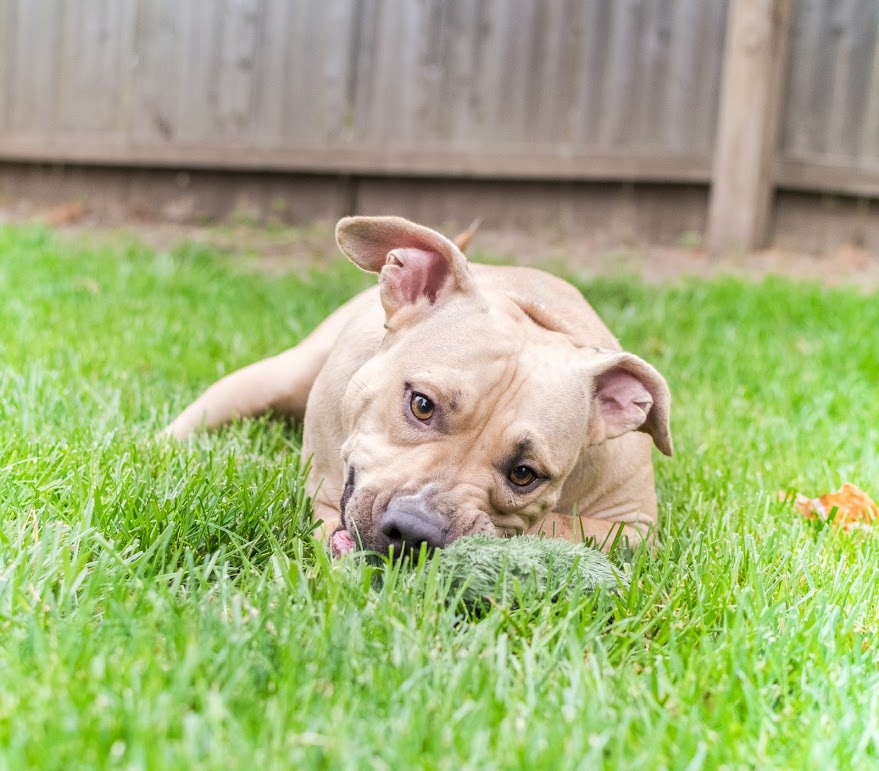 I am as sweet as they come!