Bruiser's Woof-Facts
Male, Chihuahua, 4 years old and under 4 lbs!
Cute as a button!
Gets along with other dogs, cats, adults and kids

 

Warms up to new people in five minutes or less
Gives the sweetest little snuggles
Fun and playful personality
Introduction to Bruiser
Hey there, I'm Bruiser! I know what you're thinking… how did a tiny tot like me get a name like that!?! The answer is… I have no idea! I'm a sweet little guy who enjoys people (adults and kids) and gets along well with other animals (canines and felines). I may bark a wee-bit when meet someone for the first time, yet within seconds, I warm up and want nothing more than to be their loyal companion. 
Bruiser's Background
Due to personal issues, my prior owner couldn't keep me. She wanted to make sure I was properly cared for, so she gave me to a loving family member who happens to be very active in animal rescue. That family member (let's call her my Nana) reached out to Rescue Haven Foundation, and, together, they are helping me to find my purrfect forever home. I'm up-to-date on my vaccines and will be fully vetted before going to my new family, so we'll all be ready to rock!
Bruiser's Forever Home
As you read above, my personality enables me to be a great fit in many types of home environments. I currently live with multiple dogs – large and small – and I really enjoy their company, so we feel I'd do well in a home with a canine companion. I also live with kittens and kids, so I'd be good in household with those little ones too! And I especially look forward to finding my human – my best pal – so I can spend my life sharing in cuddles, in playtime, in everything! If you'd like my complete and utter adorableness to be a lifetime member of your family, please fill out an adoption application, and ask for Bruiser – the Itsy Bitsy Teeny Weenie Brown Polka Dot Chihuahua(ini)! I'm already all ears, and I'll also be all yours!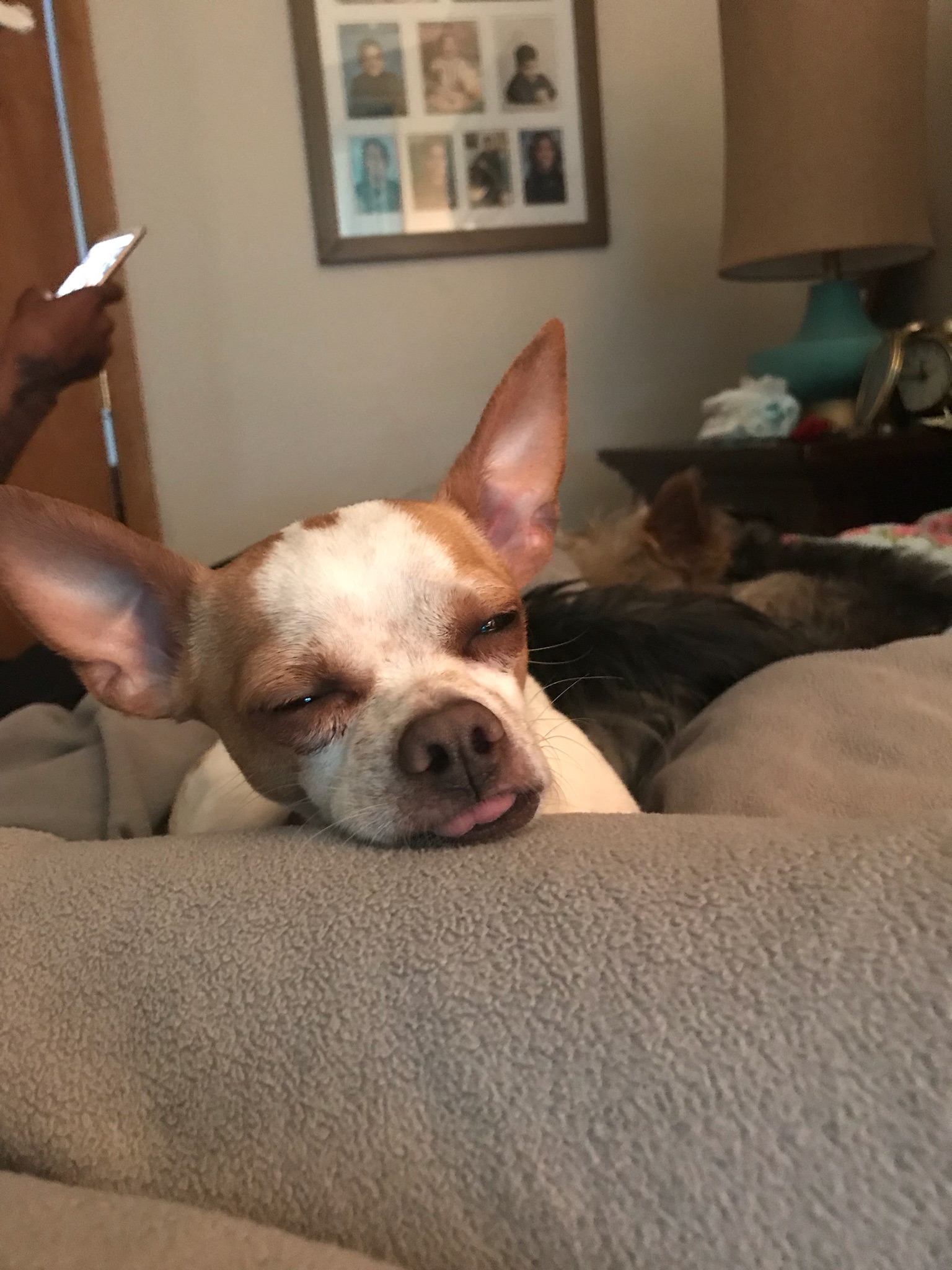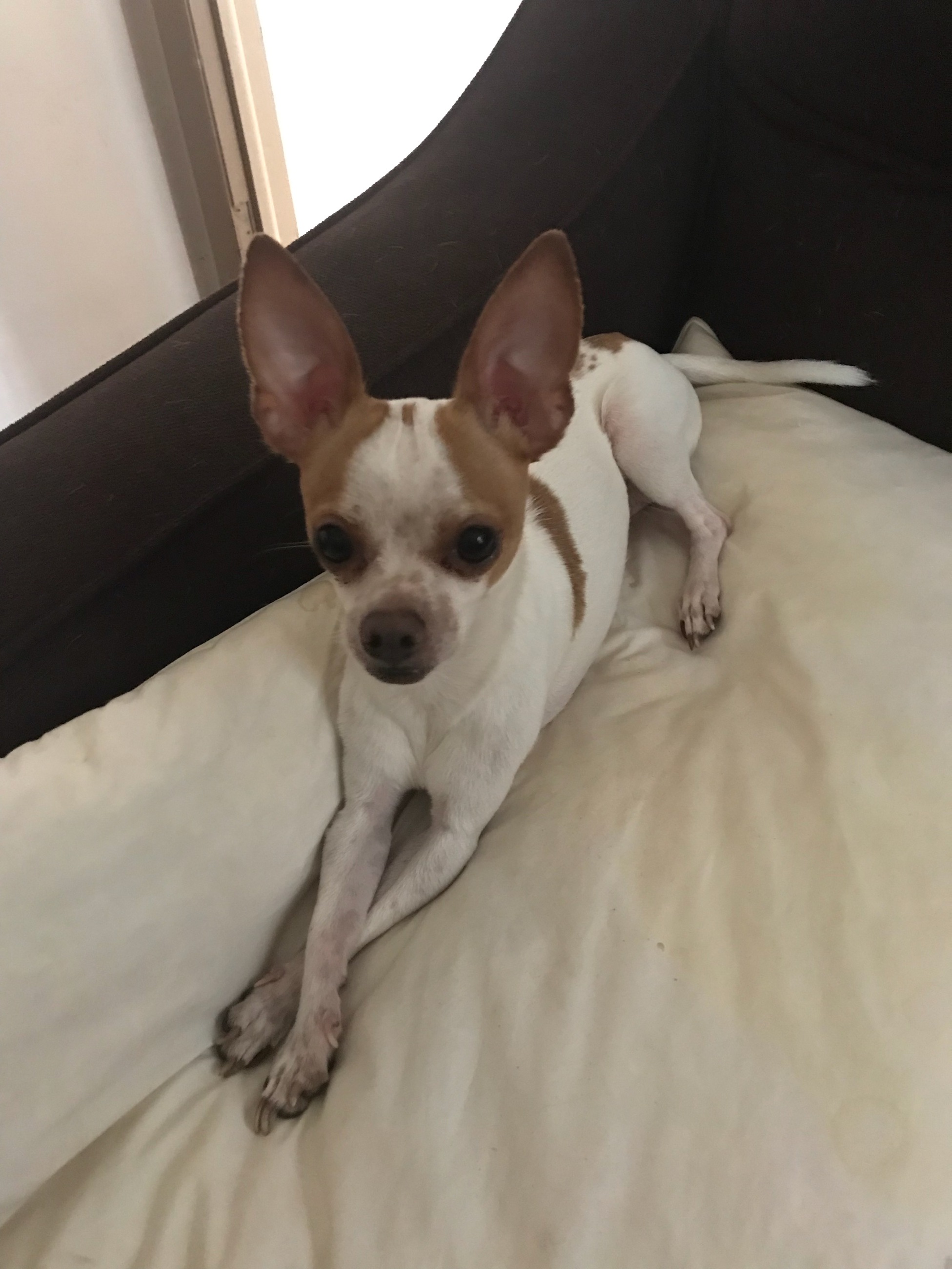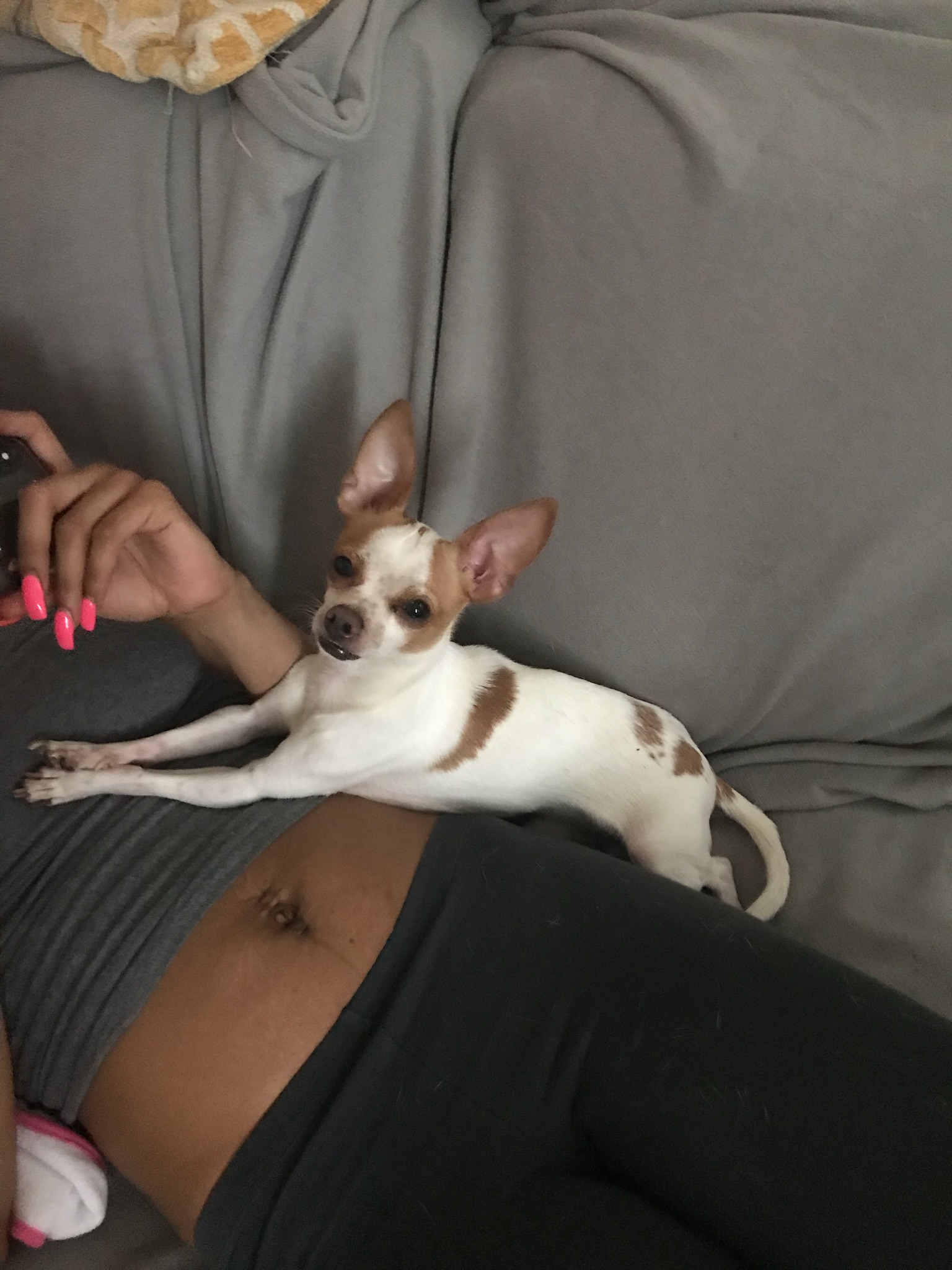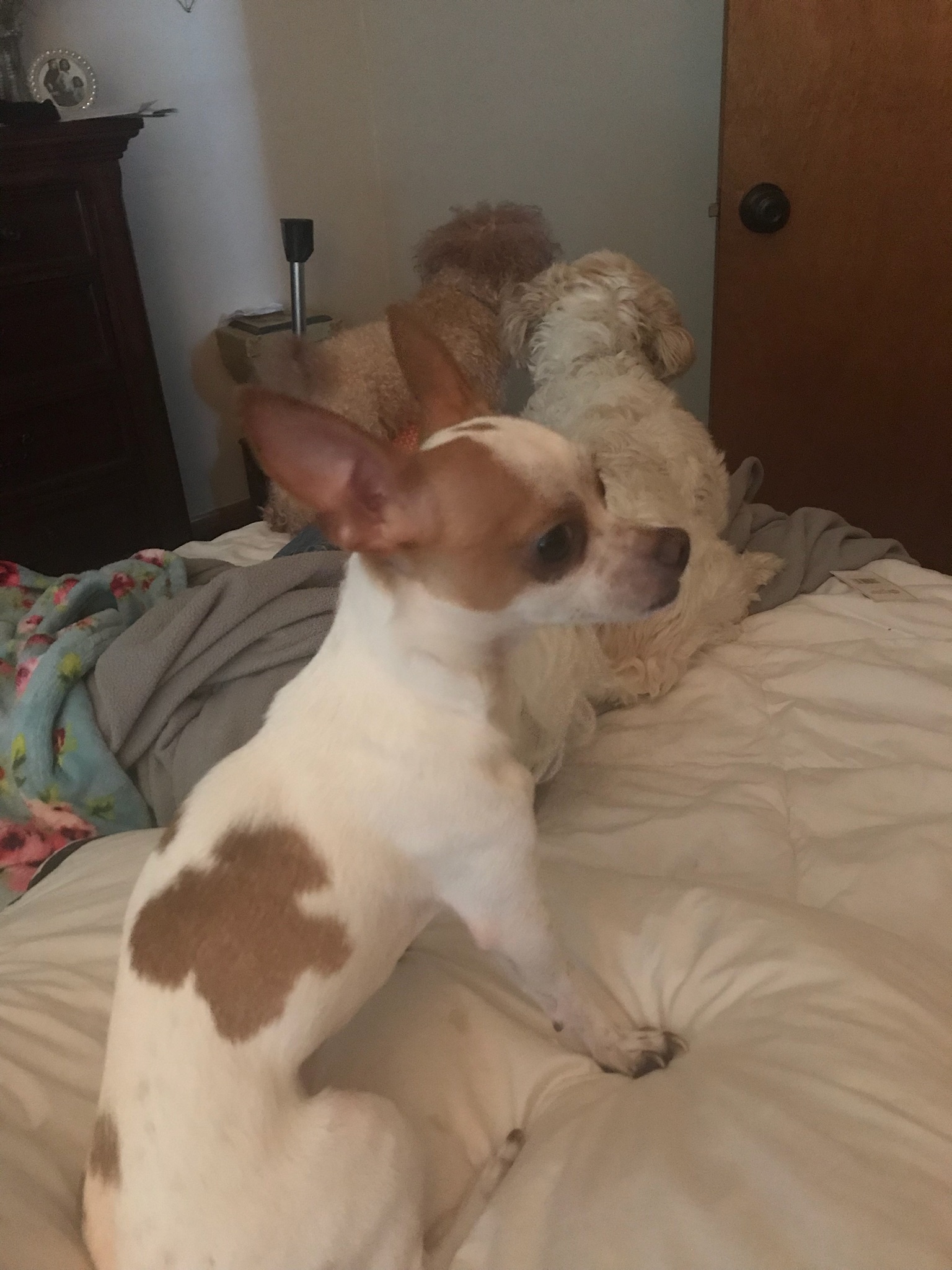 Will fight for your love!