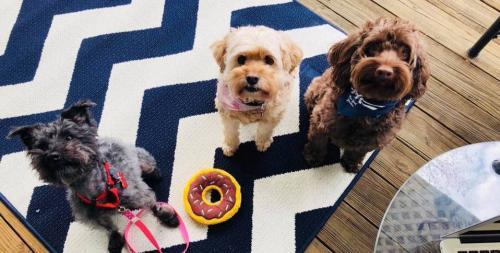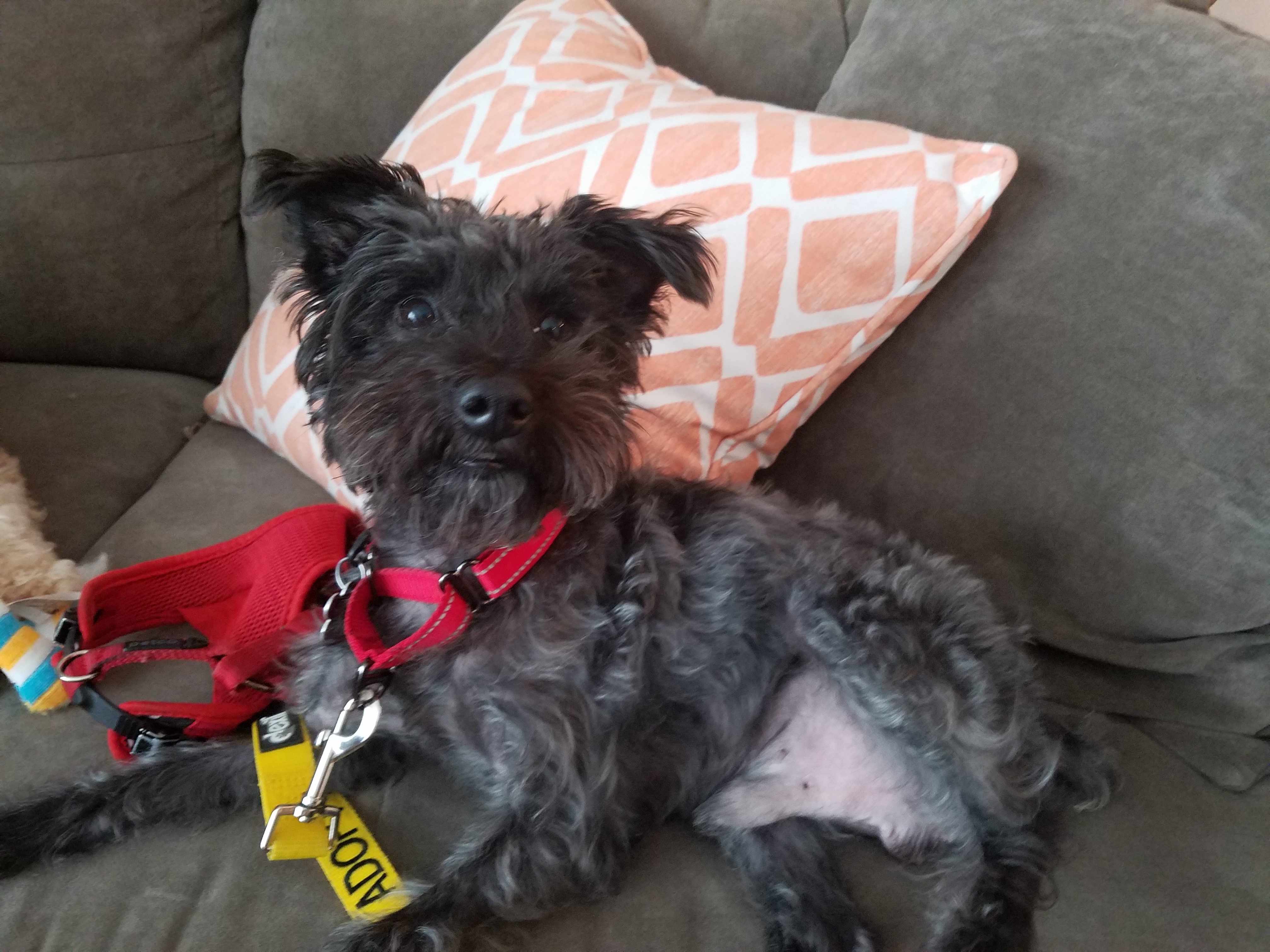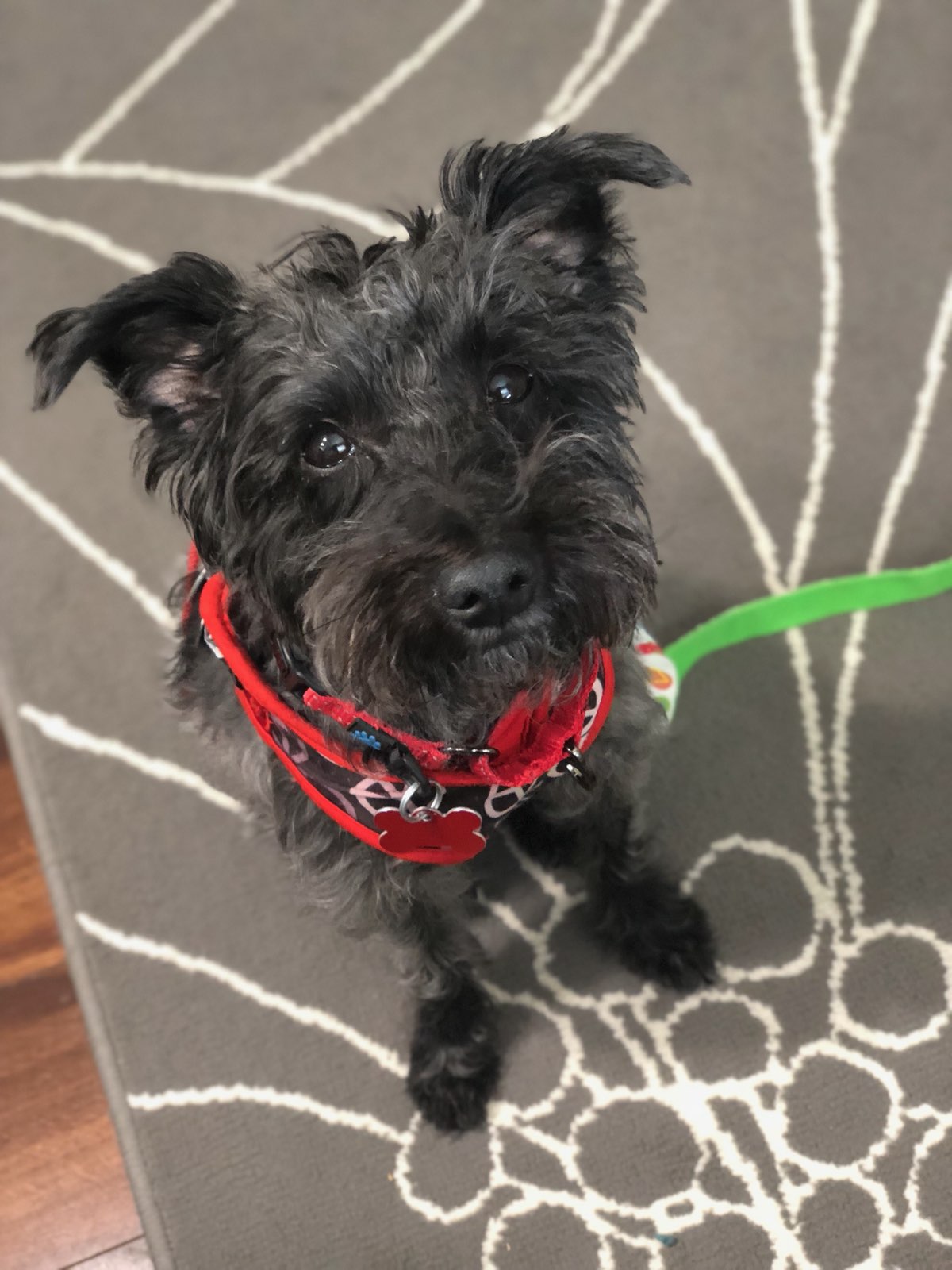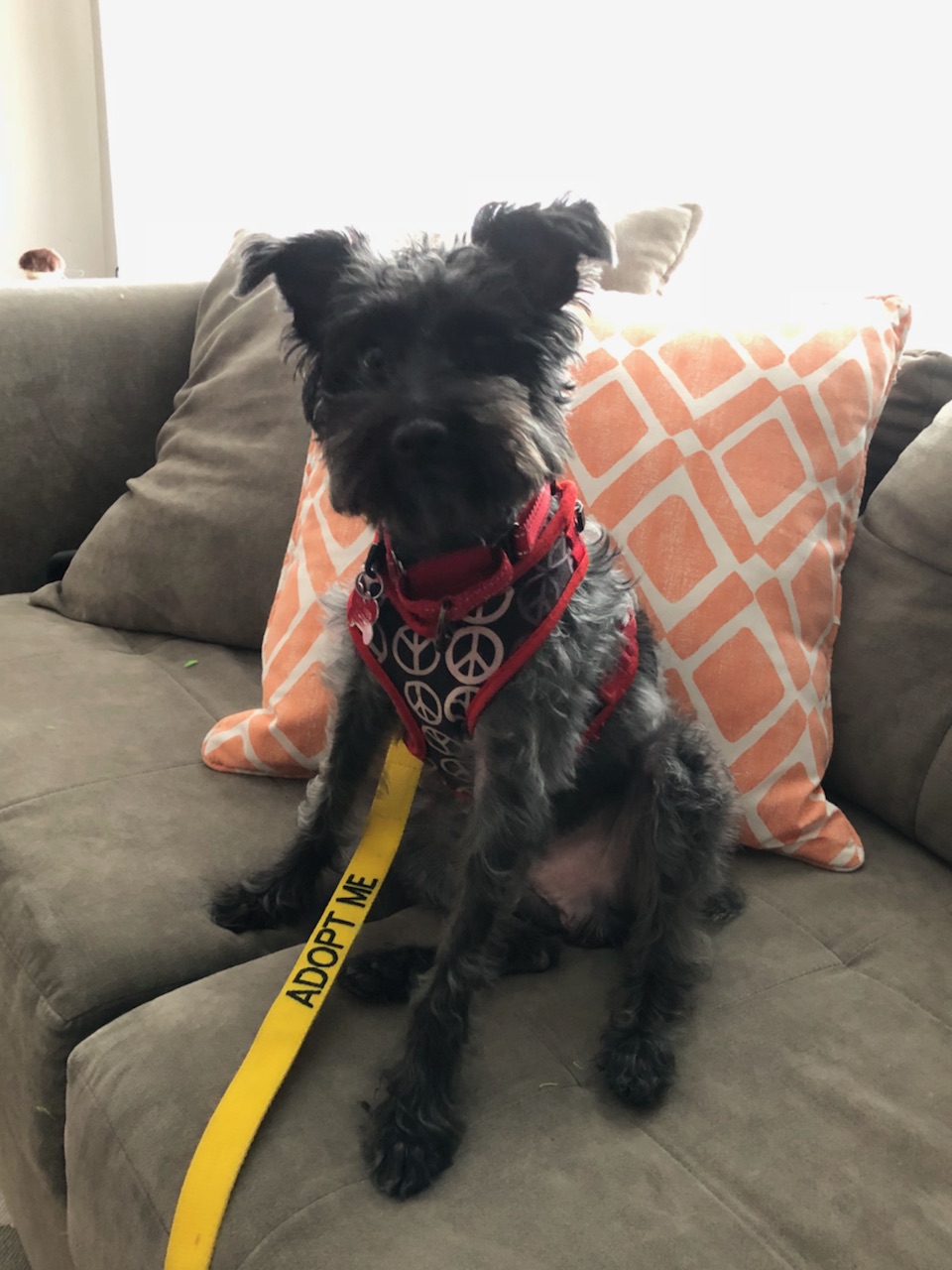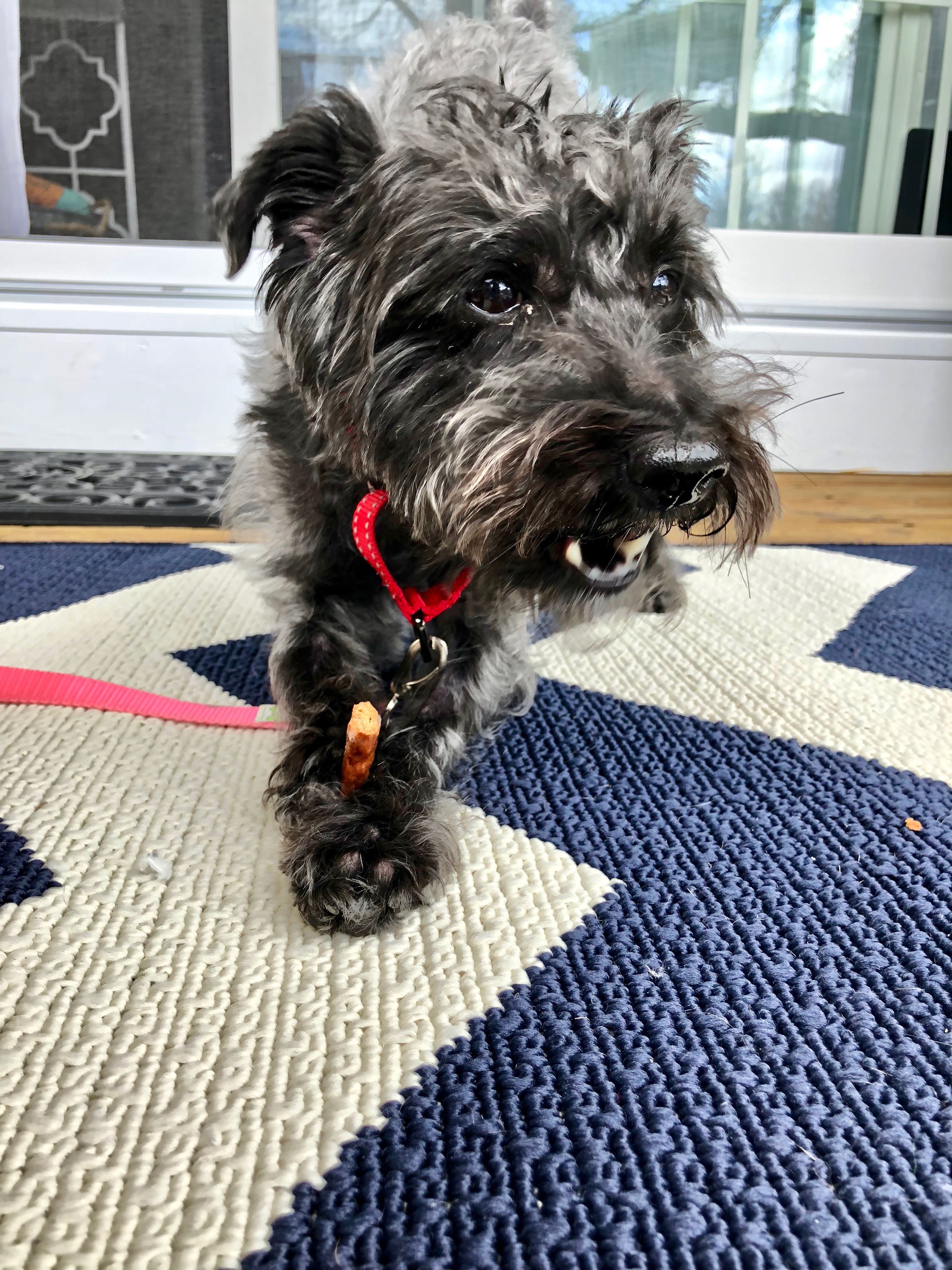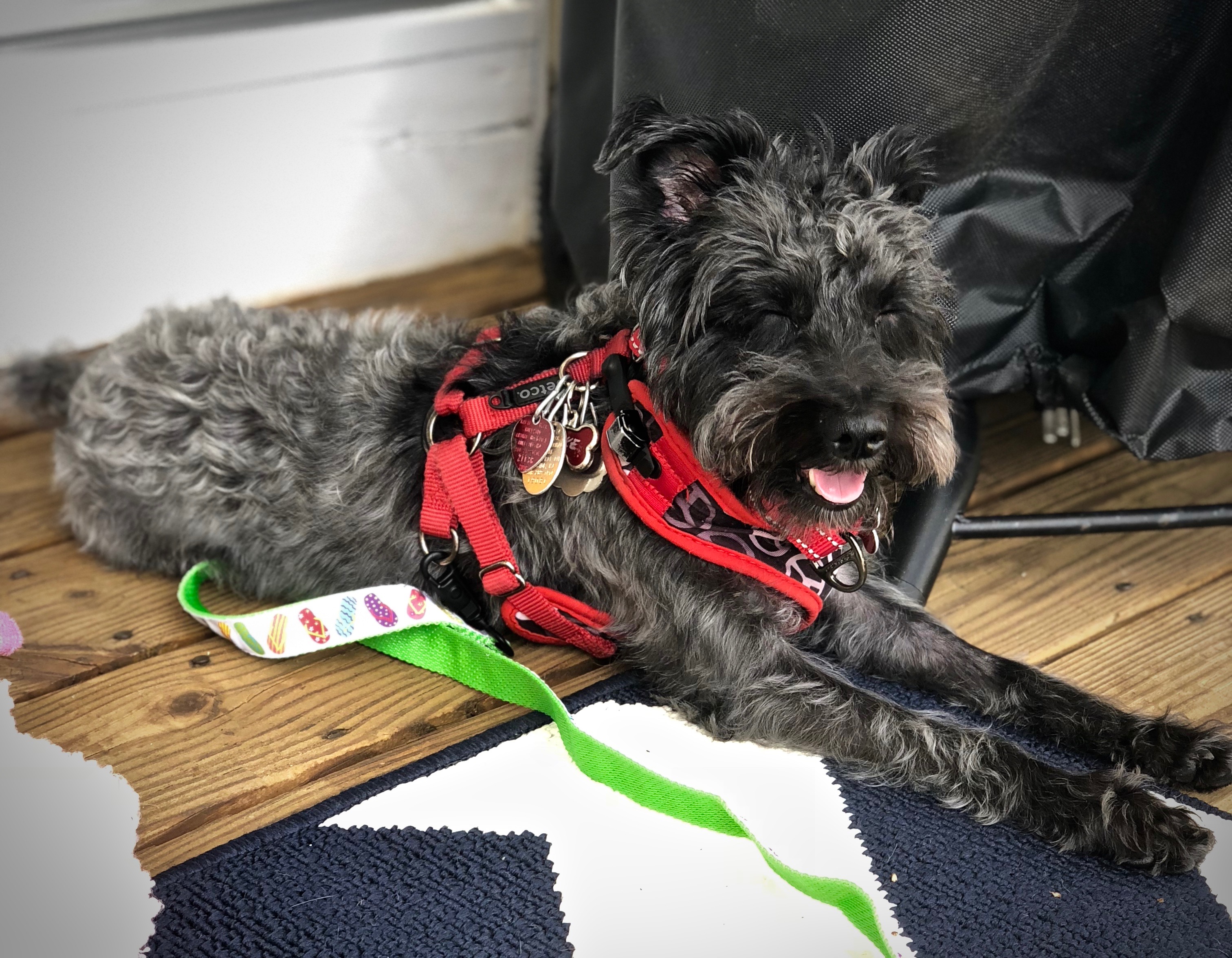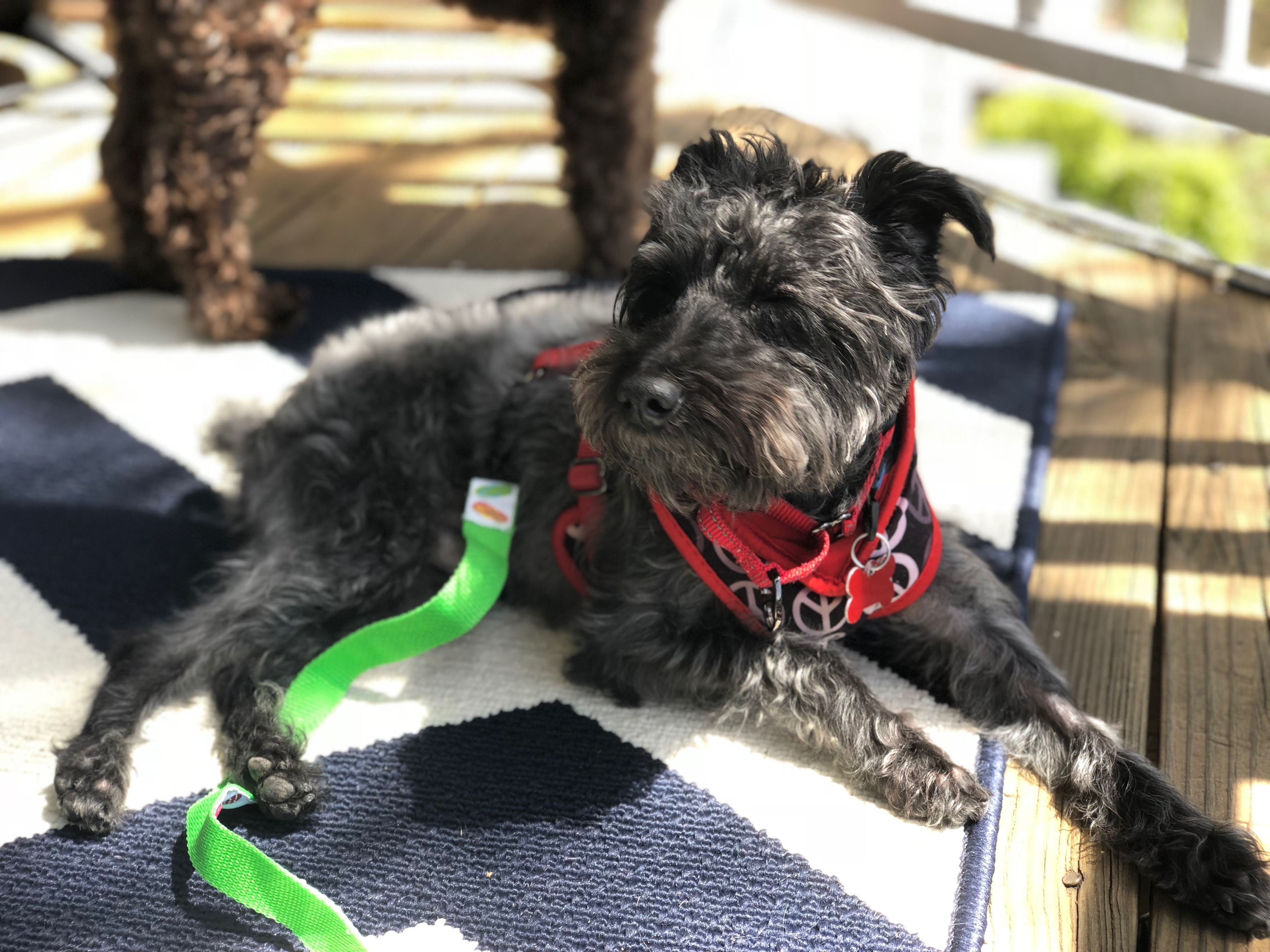 Duke's Woof-Facts:
*Urgently seeking foster home
*Male, Maltipoo, 5.5 years old (DOB 11/12/12), 13 lbs.
*Timid and unsure when first meeting new people; sweet boy needs time to adjust yet quickly warms up; then he loves nothing                  more than to follow his person's lead
*House trained, crate trained
*Belly rubs required (mmm good)
*Spunky personality, loves outdoor activities, walks well on a leash
*Gets along with other dogs, especially likes the playful kind
*Needs a home with no cats
Quick Introduction to Duke
Cheers! I'm Sir Duke, a debonair sort of fella with a personality that's full of enthusiasm. At first glance, I'm a bit reserved – I'll need some time during our initial encounter to feel comfortable enough to let you stroke my curly lochs (it's not a wig; it's the real-deal!). We're working on my ability to feel more secure when meeting new people – I've just been through a lot of changes lately, so you can understand. Rest assured, I'll become your main squeeze quickly. In only a short time, I'll be following you all around the house, cuddling with you on the couch (getting as close to you as canine-ly possible), and enjoying our outdoor activities together. I like to play with other doggies too, yet being the main man of the house would suit me just fine (and I'd relish in all the attention!). I urgently need a foster home so please read more about me ASAP so we can determine if we are a royal match.
Duke's Background
I had my own family once, but unfortunately, my humans ran into medical and financial troubles. These hard times caused them to feel they wouldn't be able to provide me with the life I deserved, so they felt it best to find me a more ideal situation. They surrendered me to Rescue Haven Foundation, and now I'm on my journey of finding my true forever home.
Duke's Typical Day in Foster Home
I currently live in a home with my foster mom and two other dogs. We start each day with a walk, exploring the neighborhood and getting some exercise just before breakfast. My foster mom works from home (JUST GRAND!), so I spend a good part of my day lying right by her desk in my doggie bed. We take breaks to go for walks and enjoy the outdoors. As the day continues, I enthusiastically follow her around the house while she's being productive doing various things – this way, we do a good job at keeping each other company. We eat dinner around 6 p.m., followed by a walk. Then it's playtime, followed by cuddle-on-the-couch time (MY FAV). One quick walk before bedtime, and I soon go into my crate for a good night's rest. I'm a good boy in my crate, only barking occasionally if a noise alerts me.
Living with Duke
As mentioned, I live with two canine foster siblings and get along with both of them. So far I've also done well with all the other dogs I've met and seem to gravitate to the playful type. I've yet to be evaluated around children, but that is something we can assess if you have kids in your family. It has been determined that I need to live in a cat-free home. As mentioned earlier, I'm initially unsure when meeting new people. I can be very vocal because I'm not sure if the people I first meet are going to be nice to me or not. I don't mean any harm; I simply don't know what to expect from new people until I have some time to get to know them. My foster support team is working diligently on this to allow me to be more comfortable in these types of situations.
Duke's Forever Home
As you know, I'm urgently seeking a foster home. We're looking for someone who can help me feel more confident as I adjust to the next phase of my new life and all that it brings. We're also looking for my forever family, and I know when I find them, my future is going to be everything I've hoped for. Are you someone who can help me temporarily transition to the next phase of my journey? Or are you the forever human(s) I've been waiting for? I'll make sure to make you feel comfortable too by letting you stroke my curly lochs, requesting belly rubs, having cuddle-time, and following you all around the house so we can keep each other company. Please fill out a foster or adoption application with Rescue Haven Foundation, and make sure to ask for Duke, Duke of Curl!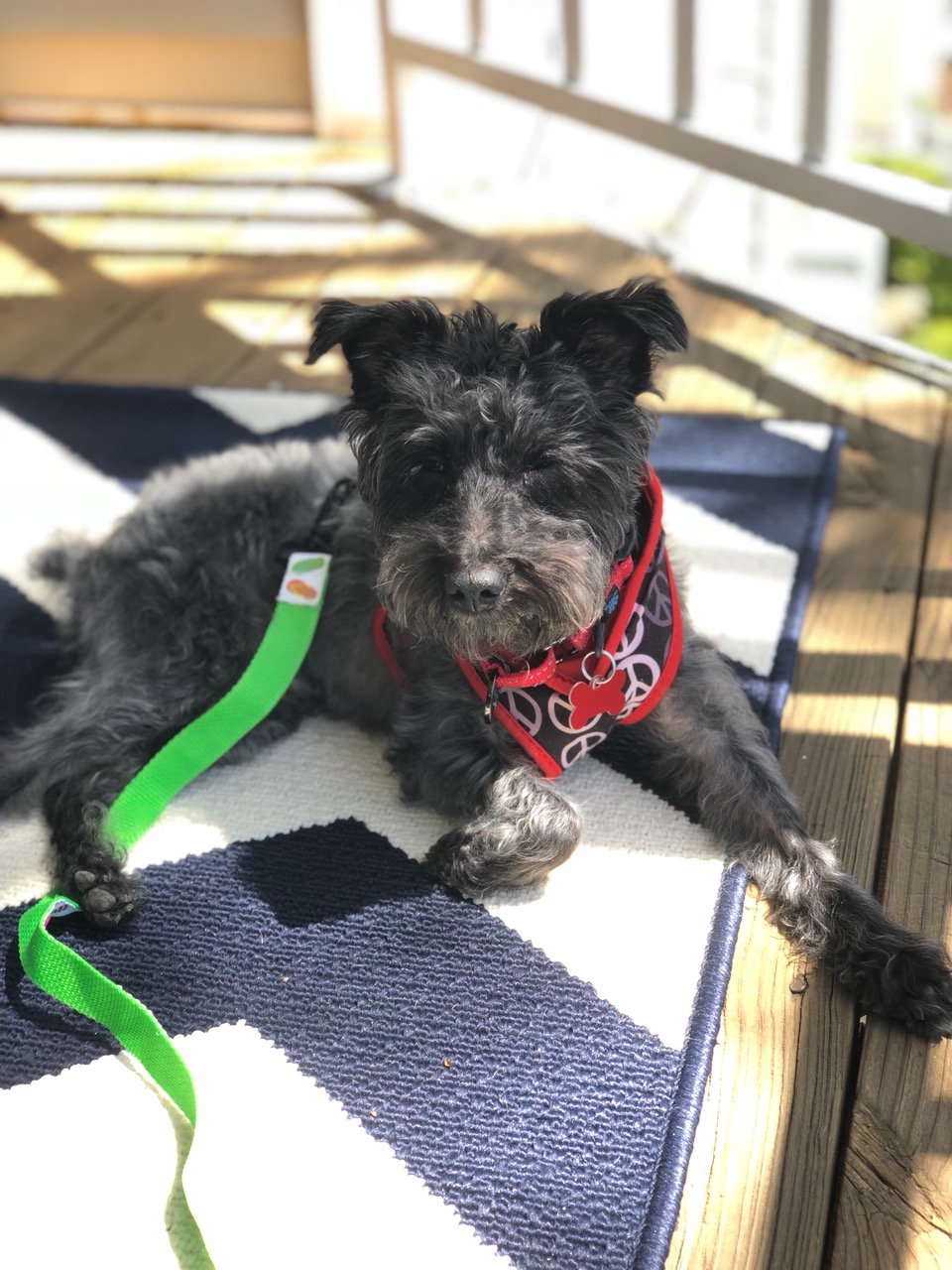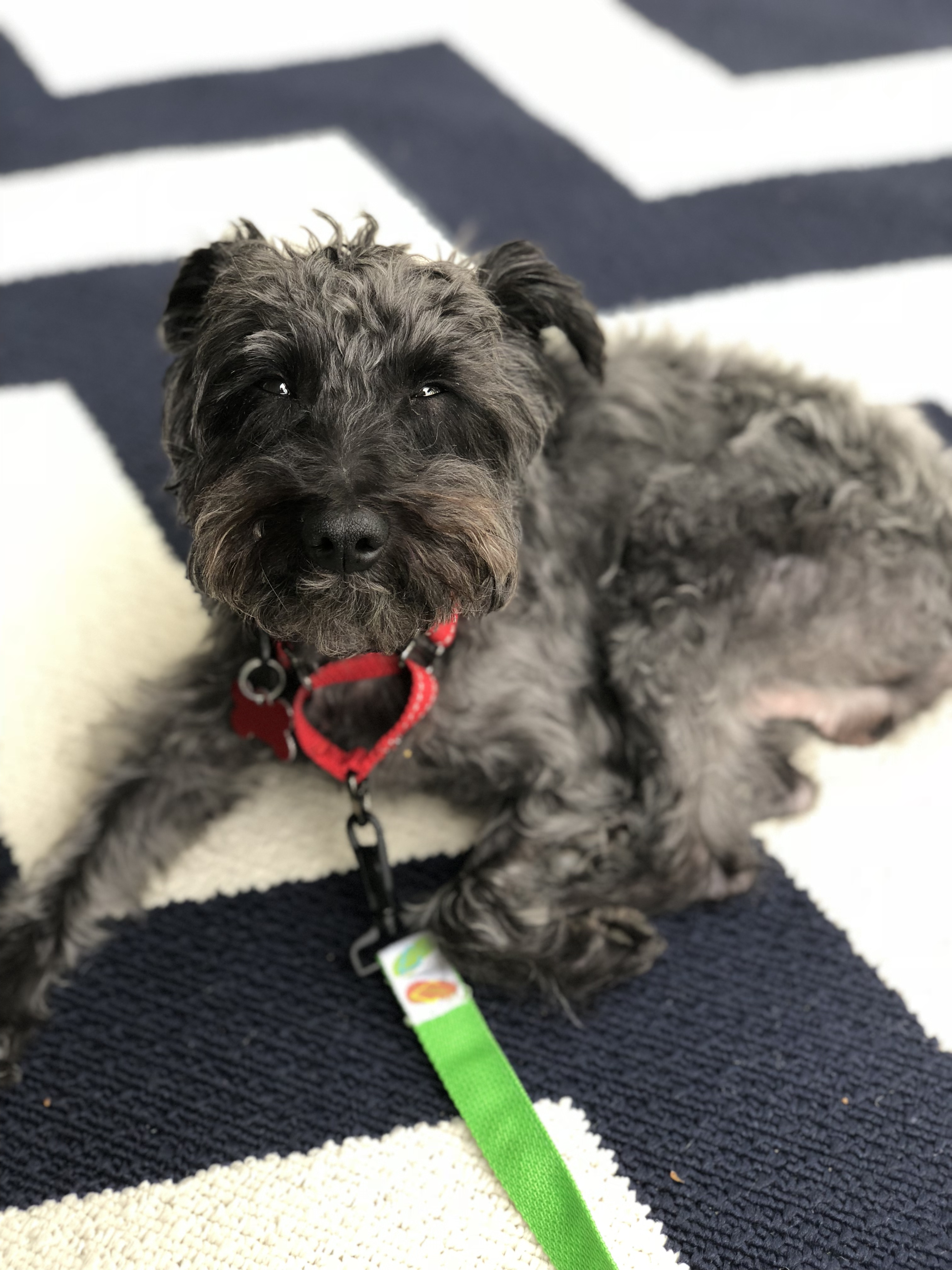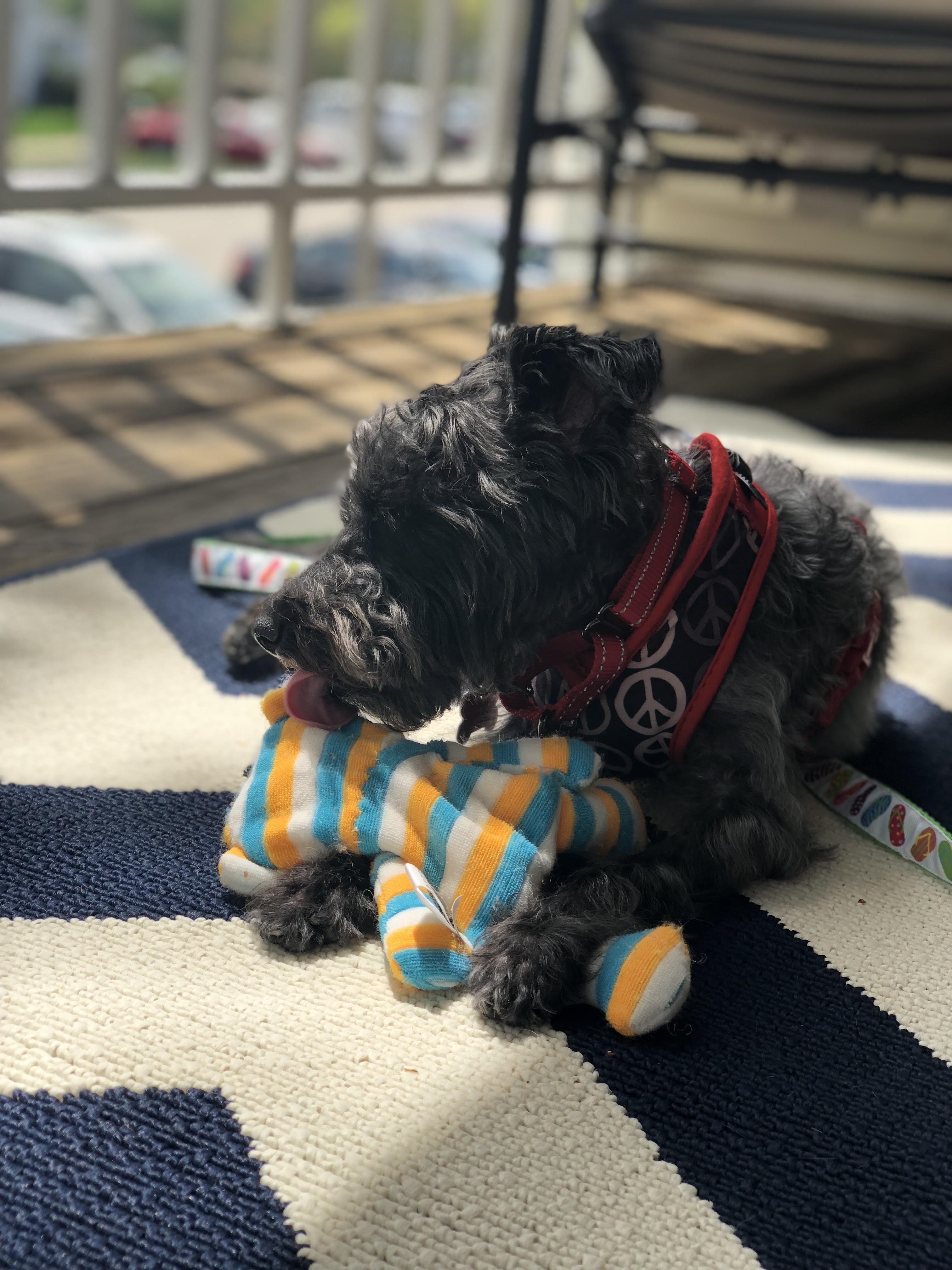 Let's enjoy life together!