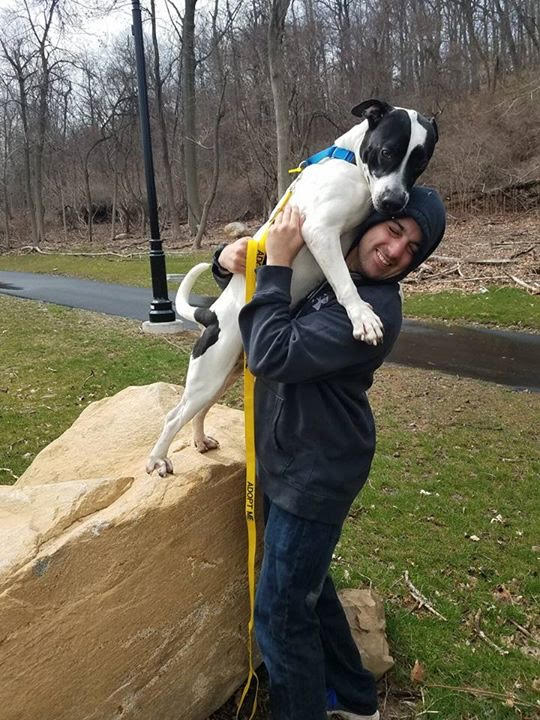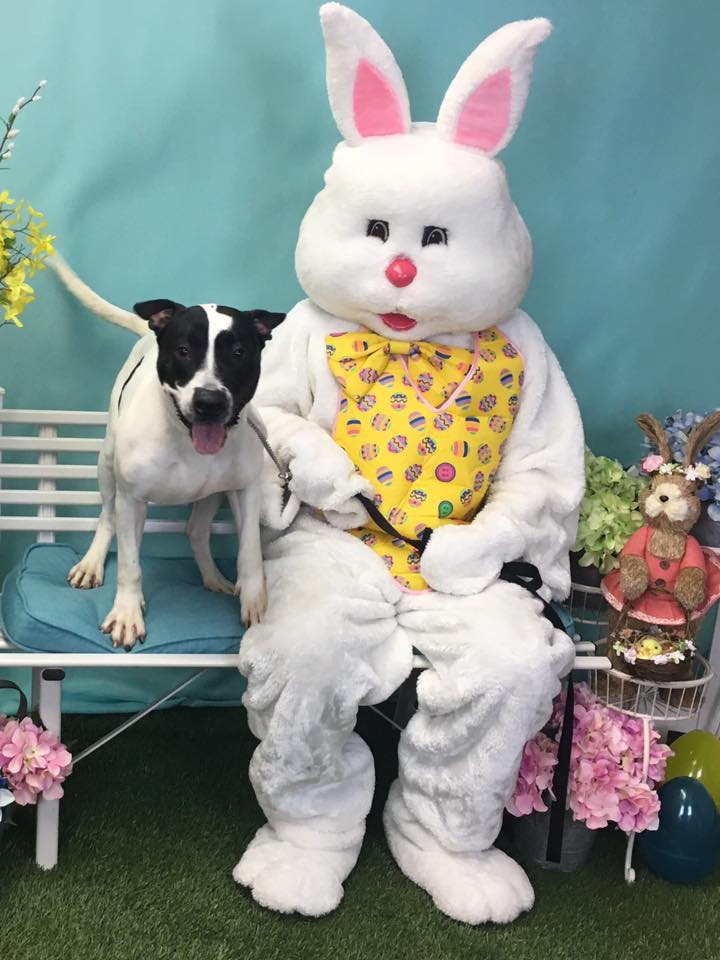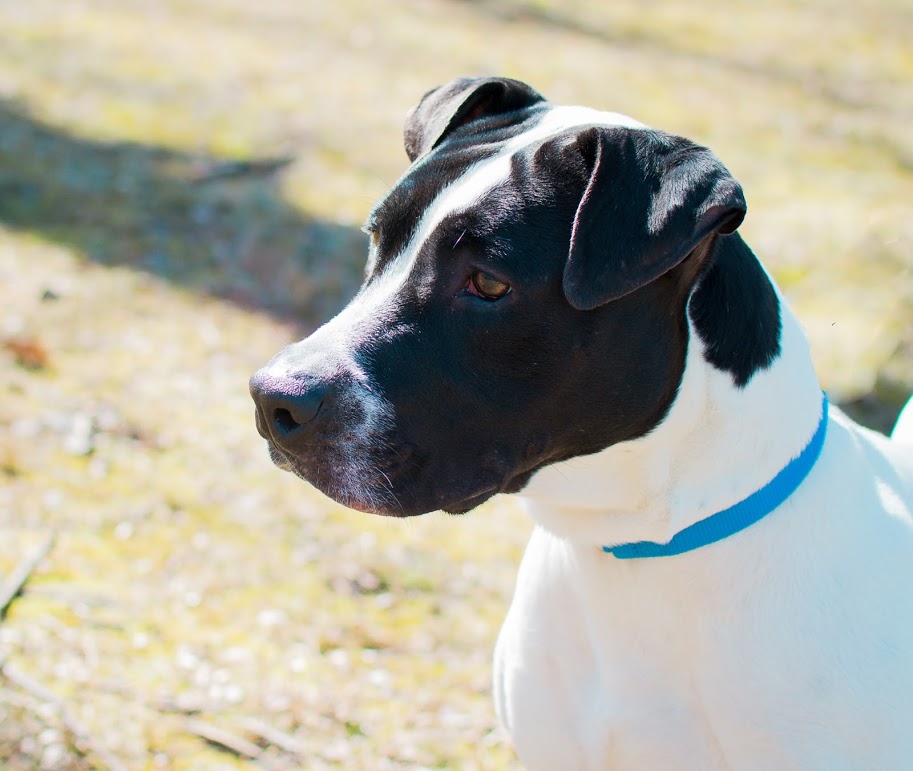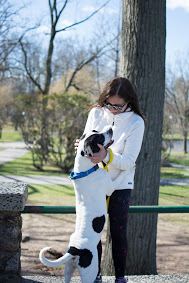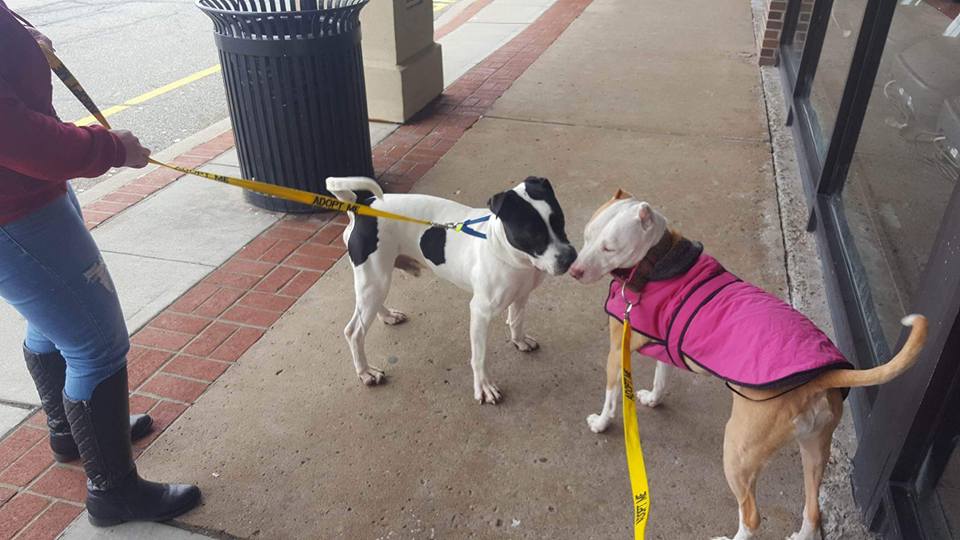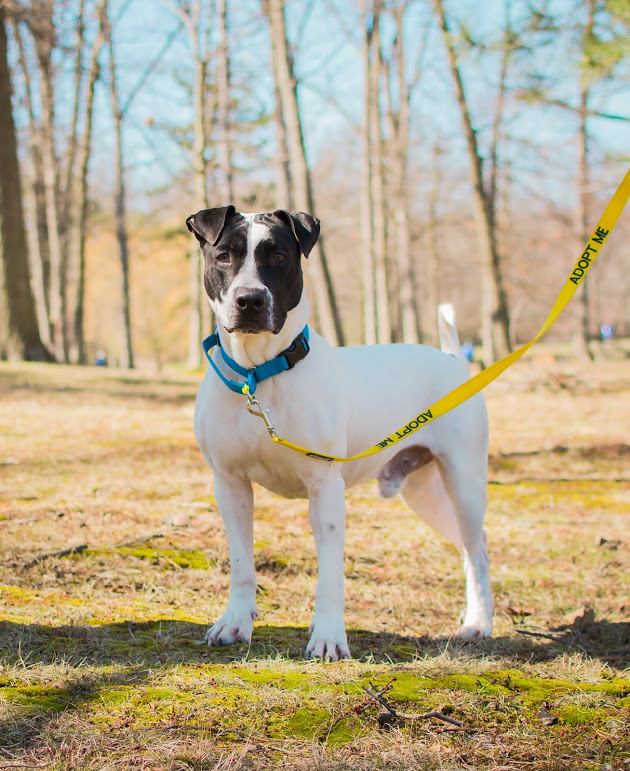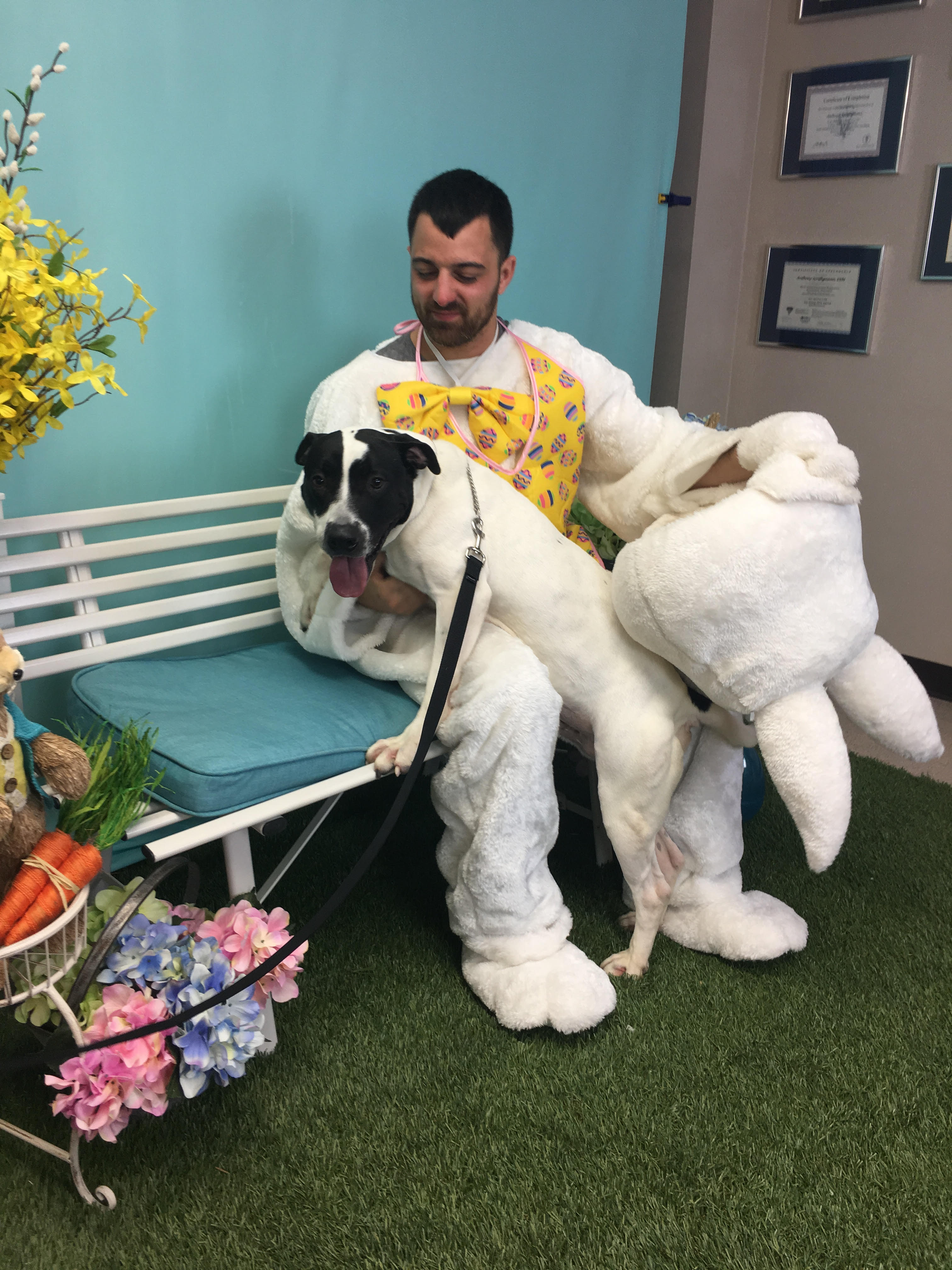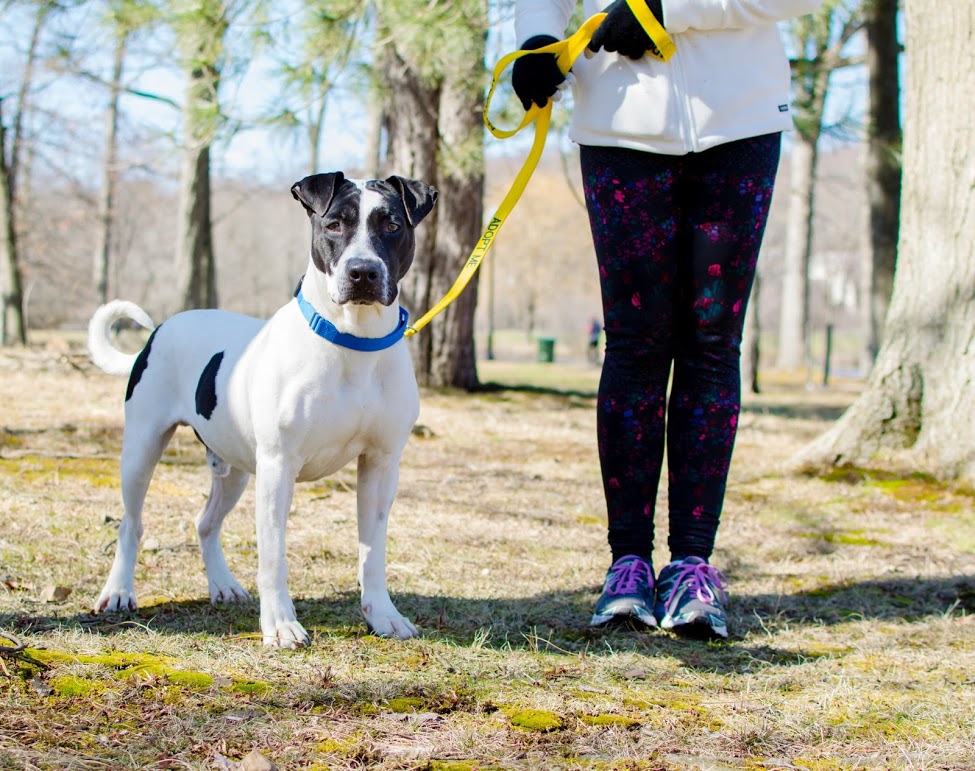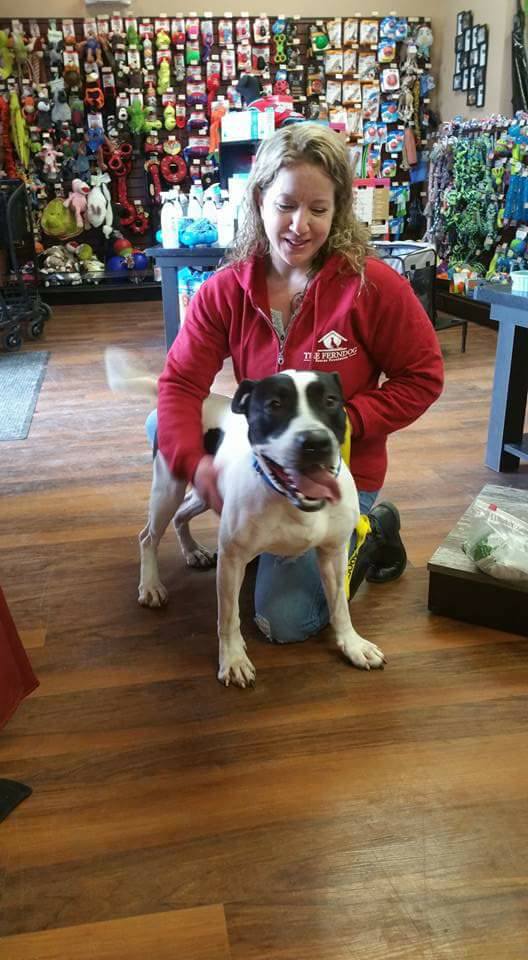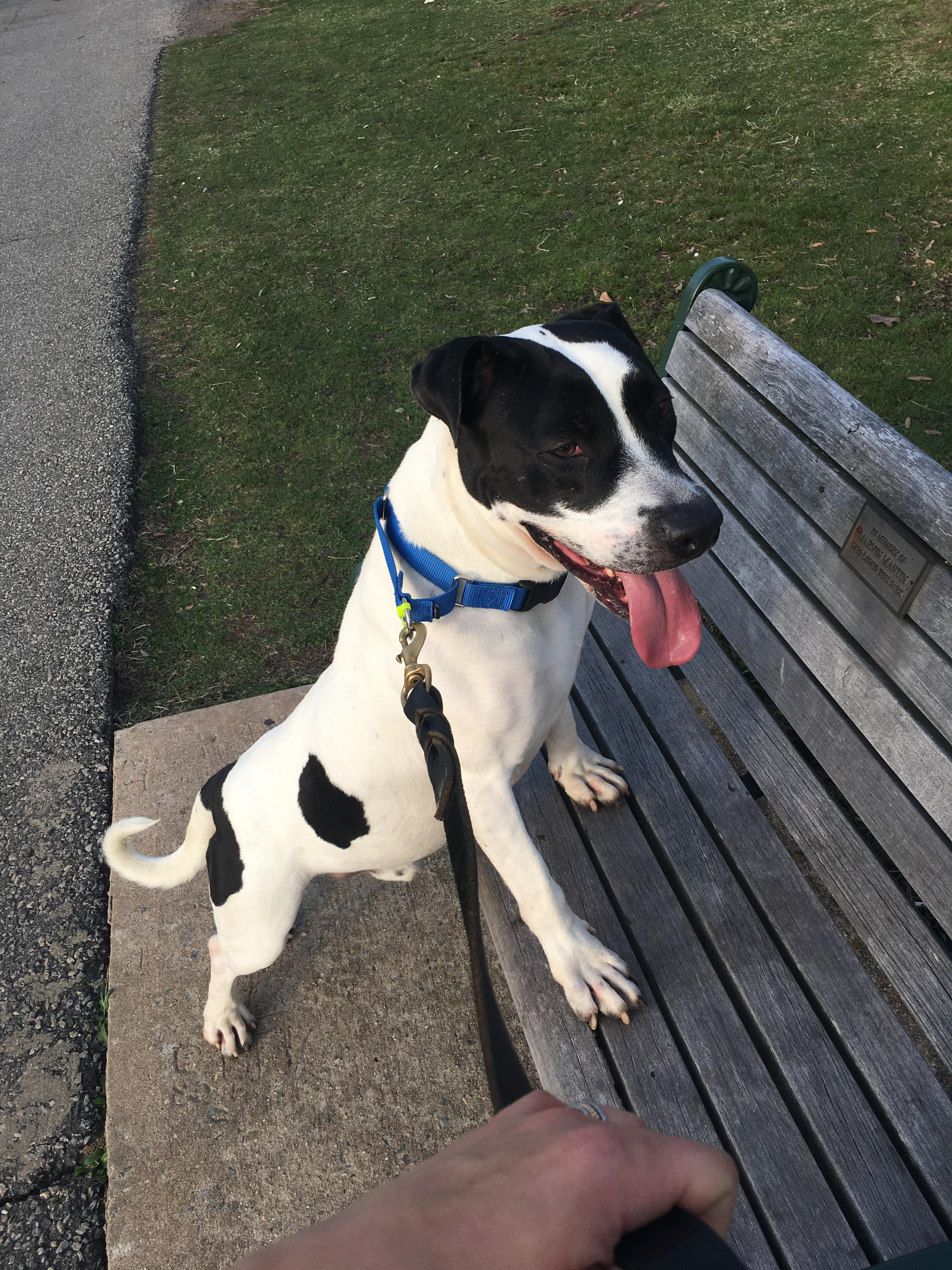 Griffin's Woof-Facts
Male, pointer/bull terrier-mix, approximately 3 yrs old, 65 lbs
Exuberates happiness; friendly to everyone he meets; kisses and hugs, most def!
Handsome as heck, oh my!
Tons of fun! Tons of energy! Tons of love!
Gets along well with other dogs, particularly flirty with the females; needs a cat-free home
Learning his commands and manners like a rock star!
Urgently needs a foster home; also in need of forever home
Quick Introduction to Griffin
Hey there, I'm Griffin, and you can call me Griff if you'd like (that's what all my peeps call me)! I'm currently in need of a foster home and a forever home. Since my recent rescue, I've been temporarily boarding at Rescue Haven's amazing veterinarian's office, and the staff and volunteers are taking amazing care of me. Now I'm looking forward to moving into a foster or forever environment so I can have a place of my own to call "home" and be the center of your universe!
As we all can see, I'm one handsome doggie. But keep in mind, I'm not one of those shallow guys who's all fluff and no stuff. I have a lot of depth that goes along with this George Clooney exterior. If I were a human, I could see women describing me as "the guy they've been waiting for all their lives" or telling their friends that I'm "boyfriend material". Here are some of the reasons why…
I'm open and accepting, pretty much right off the bat. I'm happy and truly love life. I'm friendly to one and all. I love hugs and kisses. I'm smart. I respond well to training – just make sure to give me a little praise, and I'm yours! When I'm with you, I'm not distracted (like thinking of my fantasy football league or something), I am always present in the moment. And I'm very comfortable making eye contact. When I look at you, it's like I've known you forever. Ooooh, dreamy!
Griff's Foster or Forever Home
So after reading this quick synopsis of me, what do you think? Seriously, how can you resist? A guy like me may only come around once in a lifetime! If you'd like to welcome me into your home for a foster or forever situation, please contact Rescue Haven as soon as possible and fill out an adoption application. Make sure to let them know that you're asking about Griff, the soon-to-be center of your universe!