Woof-Facts:
Female mixed breed, 5 years old, 47 lbs
Loves everyone she meets – prior owner reported she lived with all ages
Enjoys living with another dog – social and snuggly with foster brother
Chases resident cat and has a prey drive
Crate trained, house broken, knows basic commands, great on the leash
Neuro/spinal birth defect makes her a "wobbly walker" – it's adorable and she doesn't know anything different!
Loves walks (despite her wobbles), car rides, and snuggling!
More on instagram: #MamaJulep
Quick introduction of dog
Hi new friend, it's me Mama Julep! I promise you that if you're reading this I am wagging my tail, acting sweet, silly and happy. You know why? Because I'm always acting sweet, silly and happy! That's just who I am. Isn't life great?
Background
I was living in Texas until Hurricane Harvey hit and my prior family lost their home. They loved me, though, and made the very difficult decision to surrender me to find a new home so they could rebuild their lives. I am grateful to them for giving me this new opportunity! One of Rescue Haven's volunteers was doing hurricane relief work in Houston when she met me, and immediately knew I was special! She noticed that, even though I was in kind of rough shape after the storm, I was (you guessed it) sweet, silly and happy! Actually, the vet at the super busy relief center took the time to write a special note on my records – "very sweet disposition." The volunteers there actually called me "Sweets" while I was there!
The Rescue Haven volunteer who met me in Houston is now my foster mom, and she had the chance to talk to my prior family. They told her some more about my background: I have never lived without at least one other dog, and I've gotten along well with all of them. I've also lived with kids and done well with them. My wobbly walk is the way I have been since the day I was born – it's a spinal/neuro defect and I don't know anything different. I learned my training in Spanish but now I'm bilingual! I don't like to be scolded, or I'll pout in my bed.
Typical Day in Foster Home
My life in foster has been great. Now that I've kicked heartworm's butt and don't have to rest anymore, I enjoy a morning walk with my mom and doggie foster brother every day. Even though I walk a little differently, I love it! We walk about 30-45 minutes every morning. After that, we come back home and I snooze the day away in my dog bed in my foster mom's office, because she works from home. If she has to leave for a bit I'm okay staying in my crate in the same room as my foster brother. And more recently, my foster mom has begun leaving us alone together free-roaming for short periods of time. (This has been extremely gradual and managed, and would he something that my foster mom could talk to you about in the future.) The thing is, I don't like to be left all alone but having my foster brother with me when the humans leave keeps me my sweet, silly, happy self! (My foster parents know this because they spy on me with a camera!)
In the evenings I enjoy eating my meals out of food dispensing toys, having another shorter work or play session in the backyard, snuggling with my foster family on the couch, sometimes having a good bone chew, and heading to bed. I sleep all night in a dog bed next to my foster parents' bed, and sometimes my foster dad lets me sneak in to the big bed, too!
 Cohabitation:
Like I described above, I have never lived without at least one other dog before, and I rely on my doggie foster brother for security and happiness. I snuggle him, bathe him every day (he loves it!) and like to romp with him in the backyard. The few times that my foster parents tried to leave me crated in a separate room from him, I barked while they were gone. For this reason, I really do think I would do best in a home with another dog.
My foster home also has a cat, that lives in separation from the dogs in this house. Oh my goodness I just can't control myself around the cat! I cry when I get a glimpse of her through the cat doors or baby gates, pace, and chase her relentlessly whenever I get the chance. So, yeah, a house without kitties would be great!
Medical:
Aside from my wobbly walk (which causes me no pain at all) I am a heartworm survivor and am missing 12 teeth! None of these medical differences impact my life – sweet, silly and happy all the time, remember? The only other tidbit you might want to know is that sometimes if I wrestle too much I can have a little bit of drippy peepee at night time when I'm really tired. It's nothing major and only happens every so often!
Forever Home
If you're looking for some sweet wobbles to bring silliness and happiness into your home, then I'm your girl! I can't wait to meet you.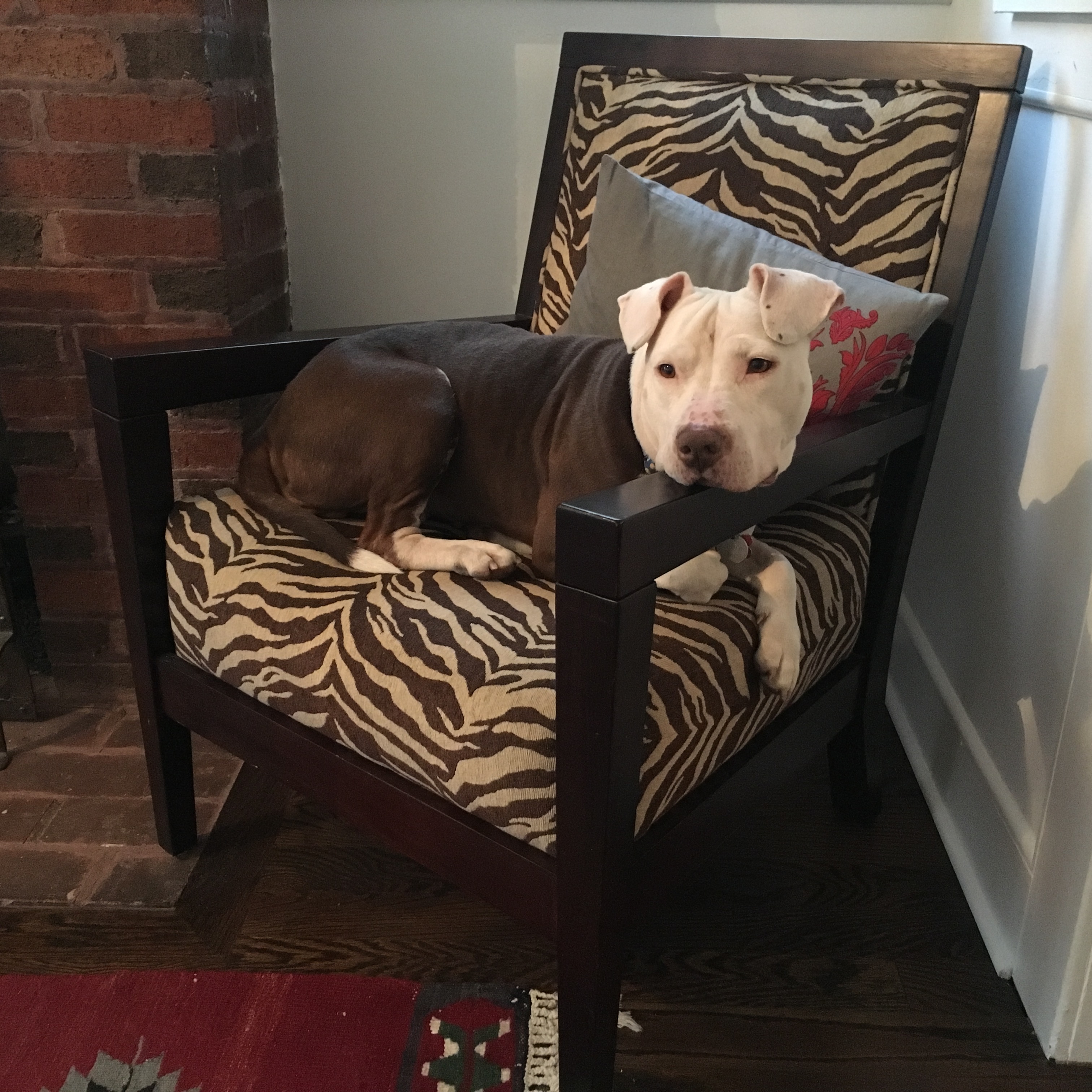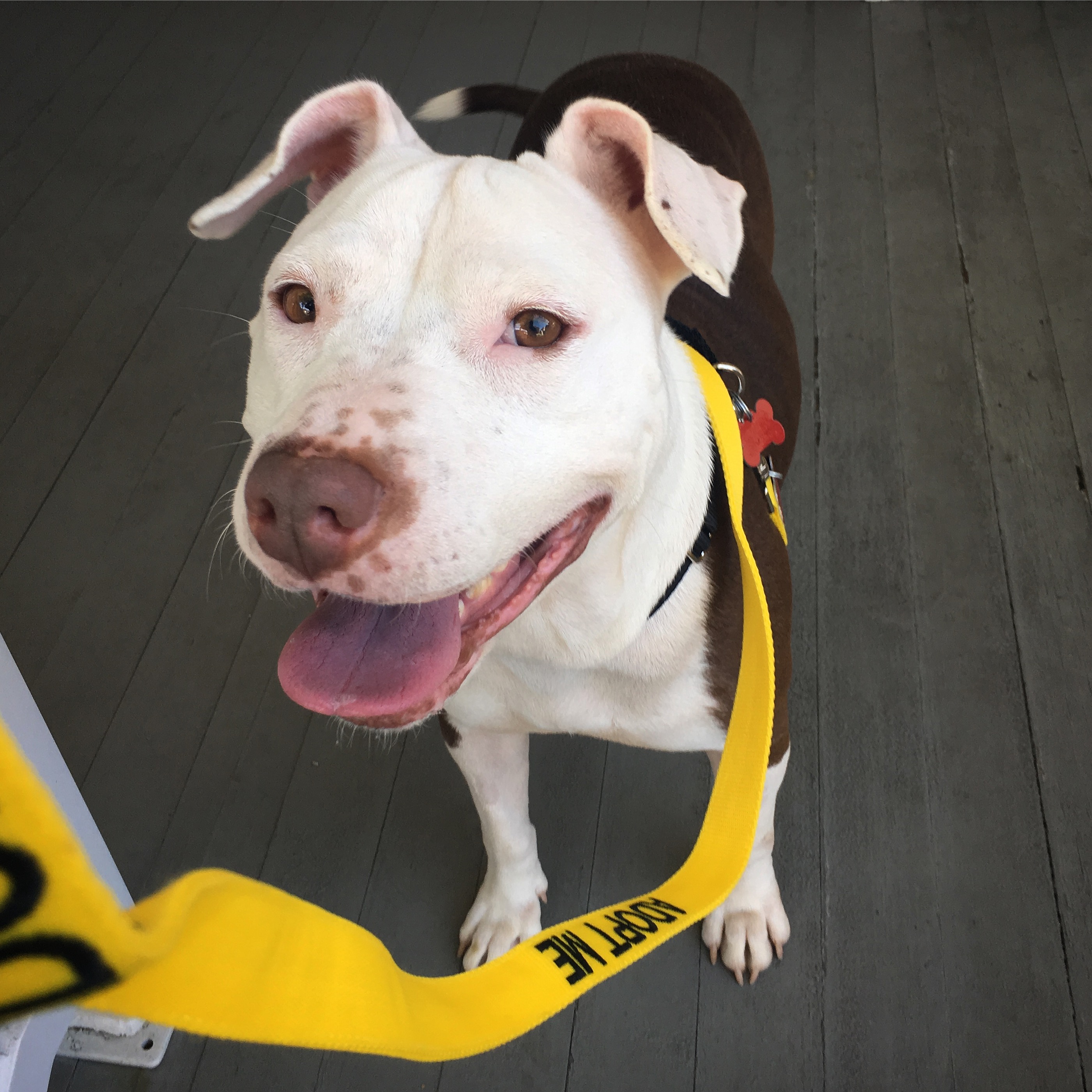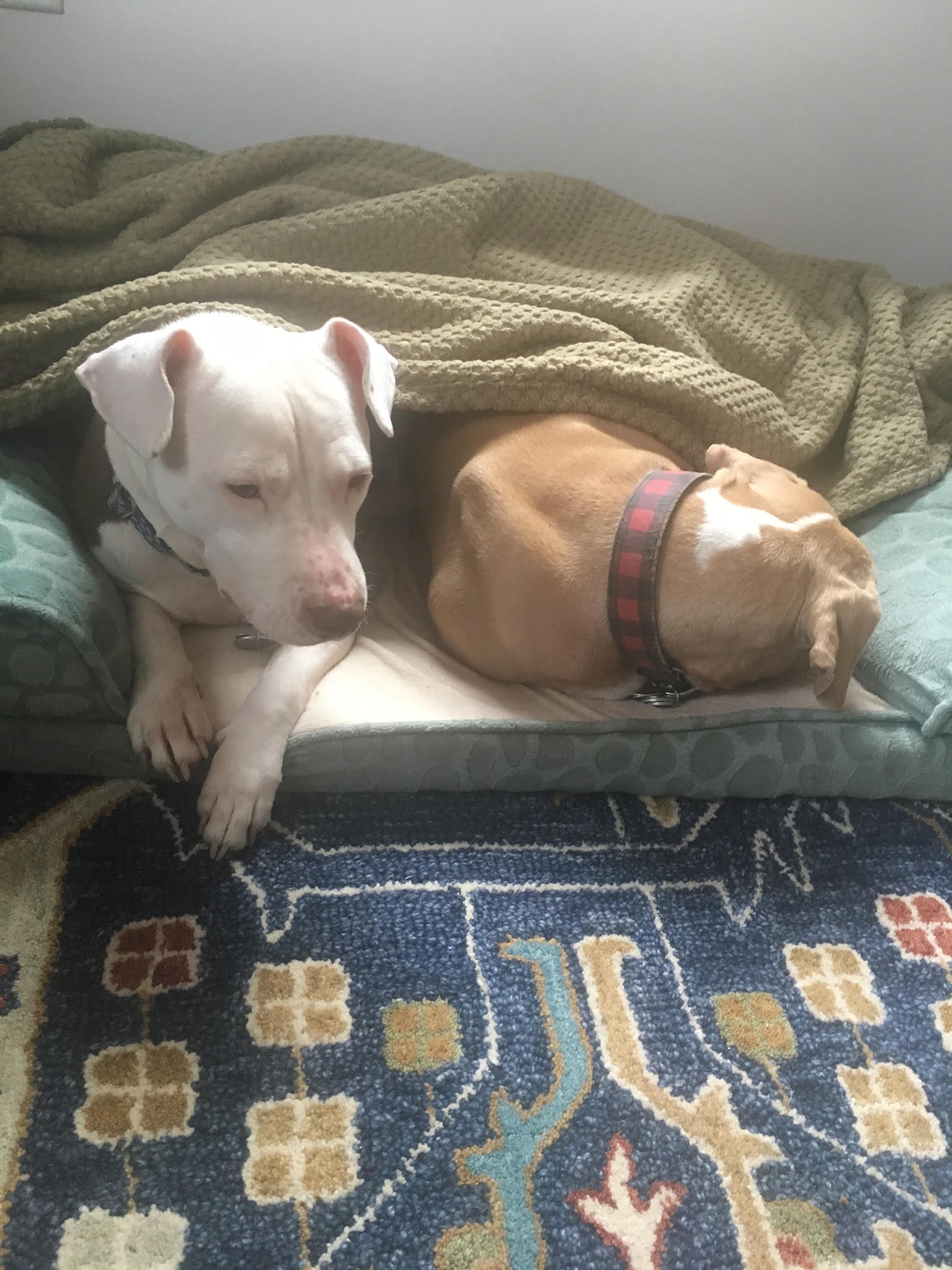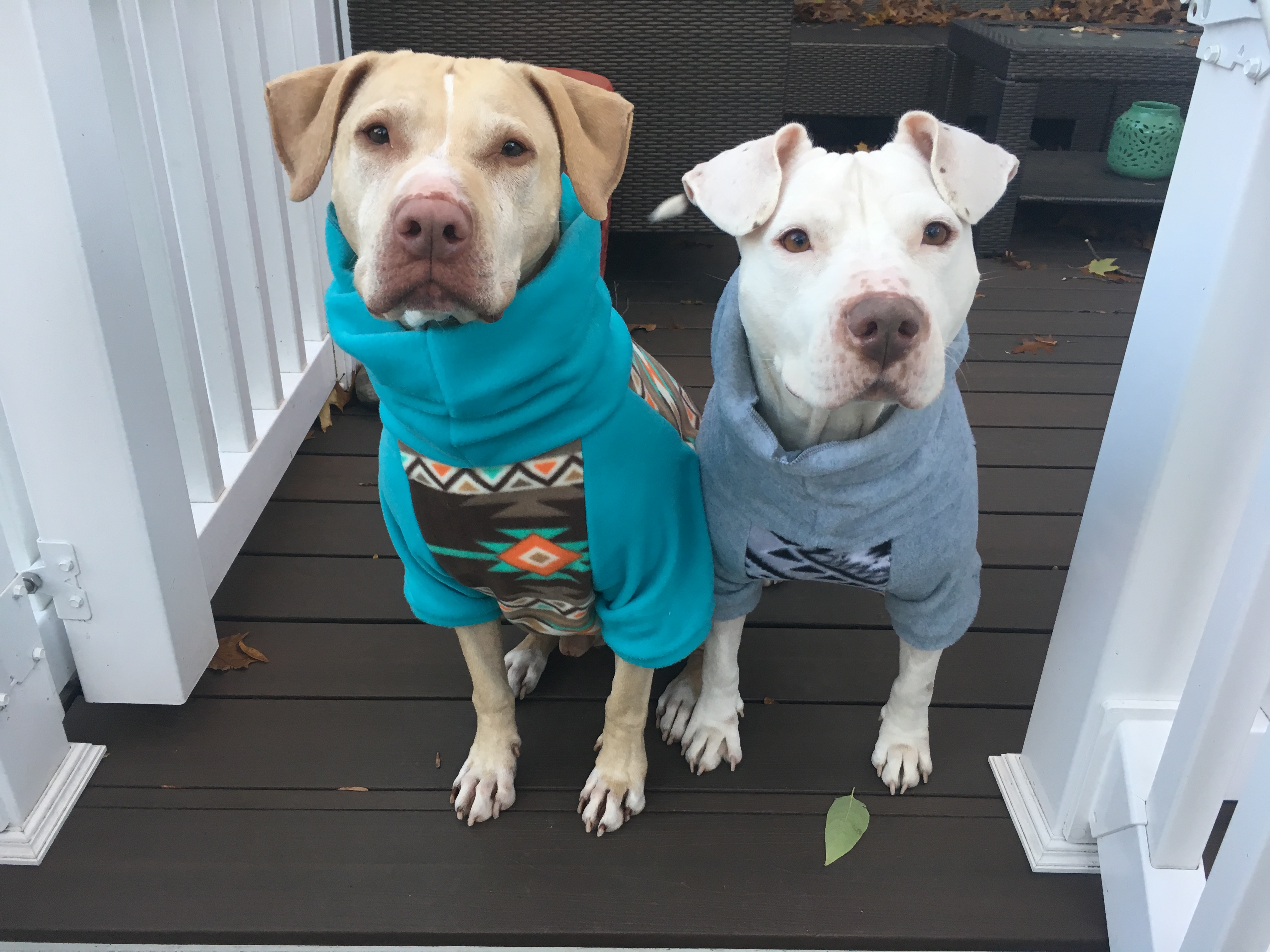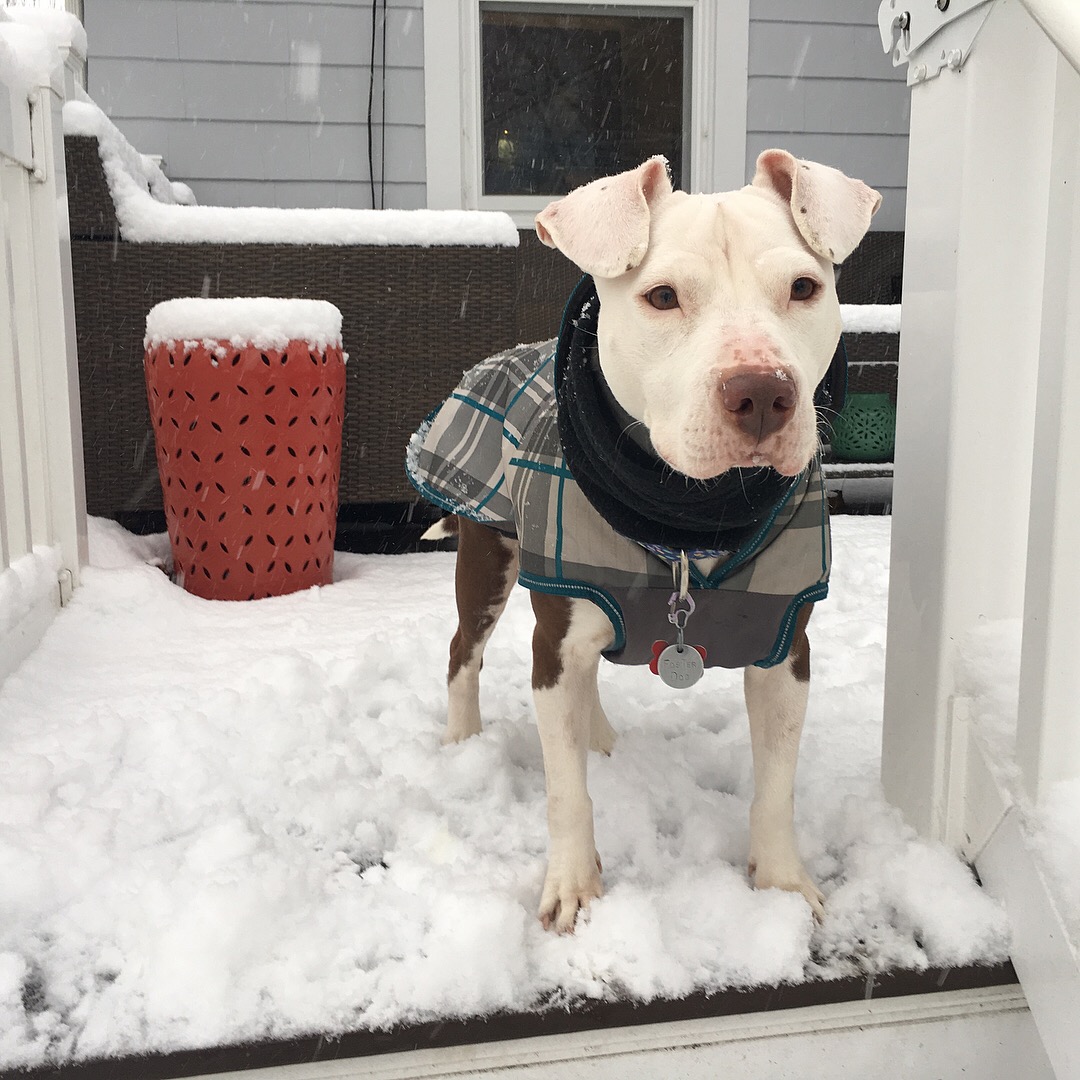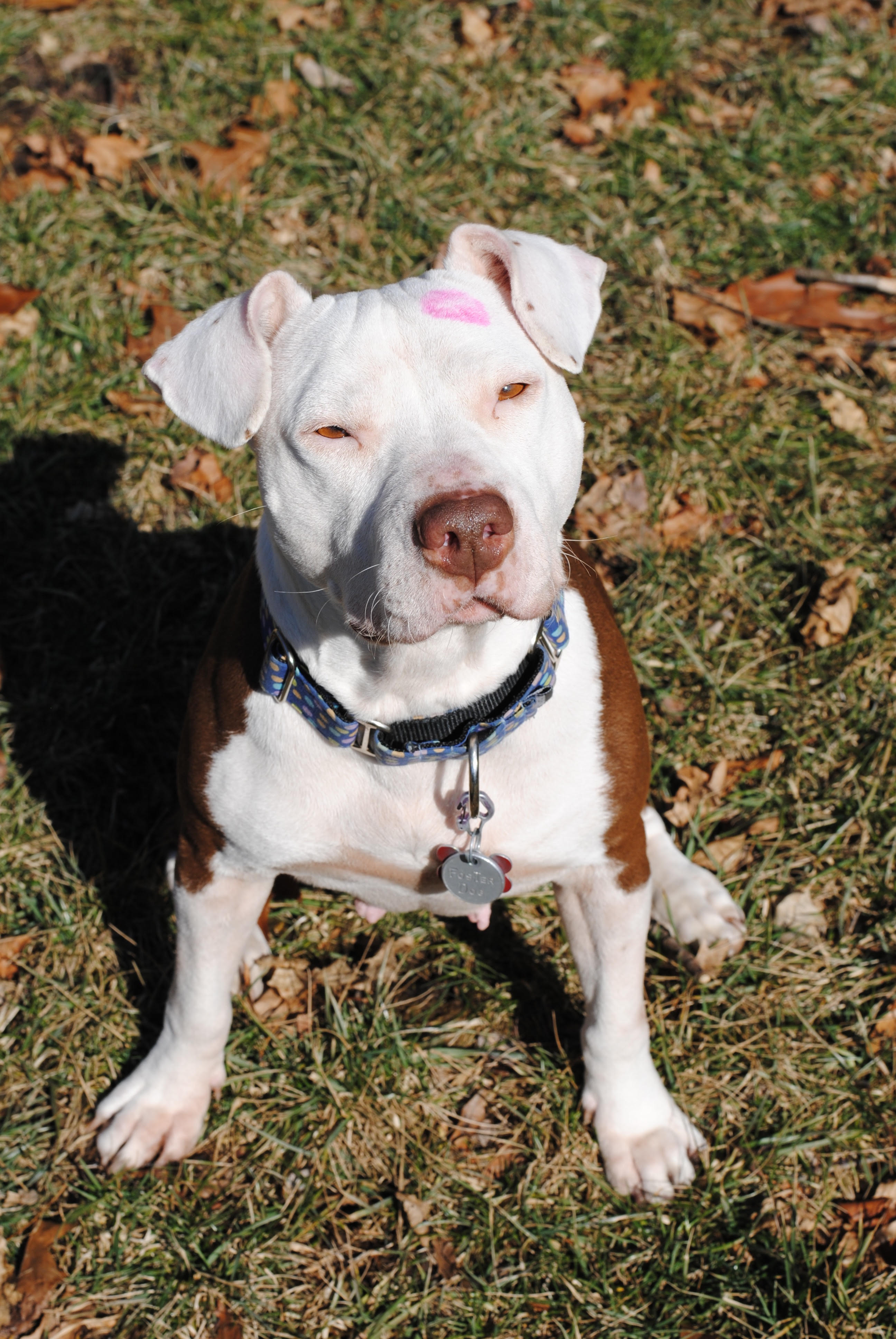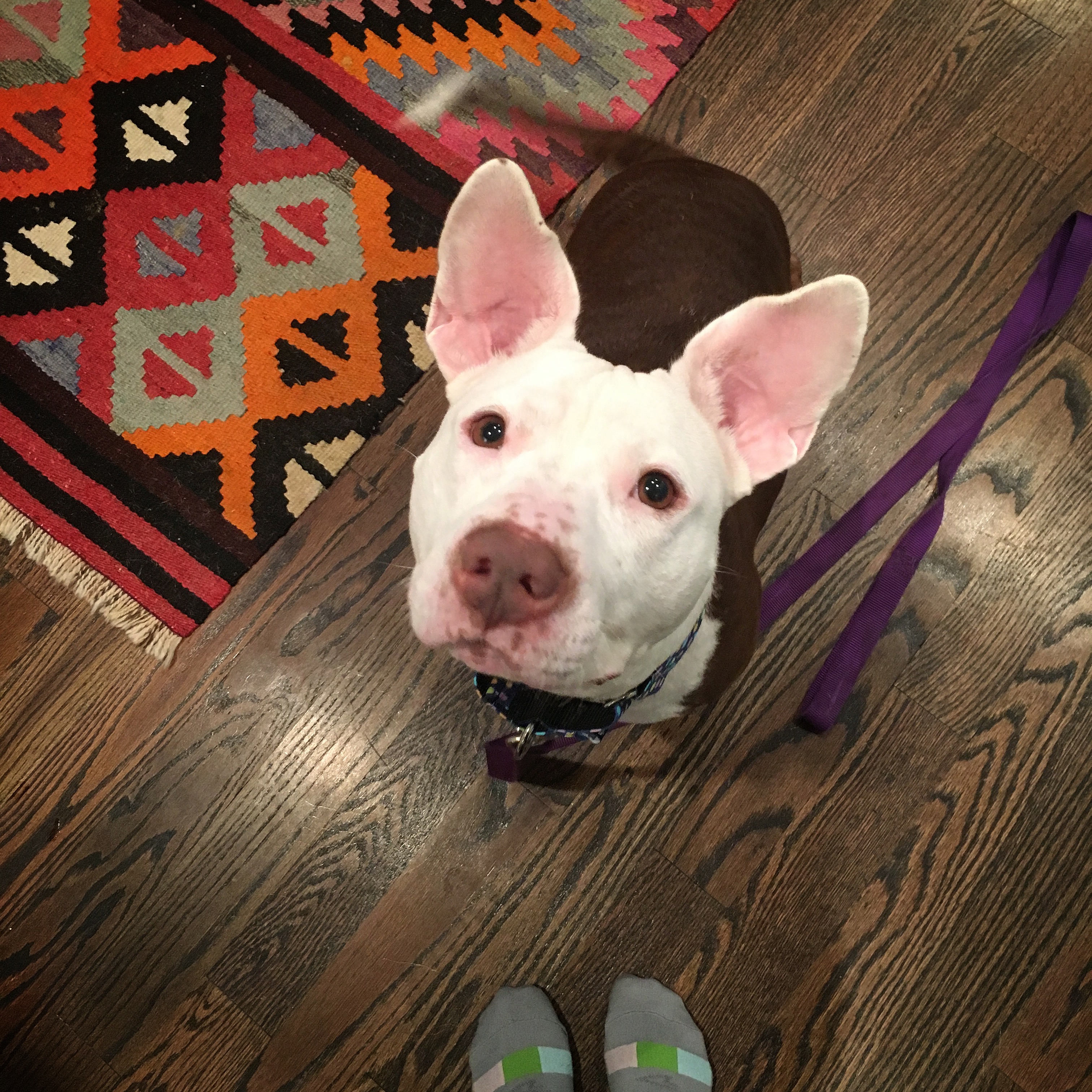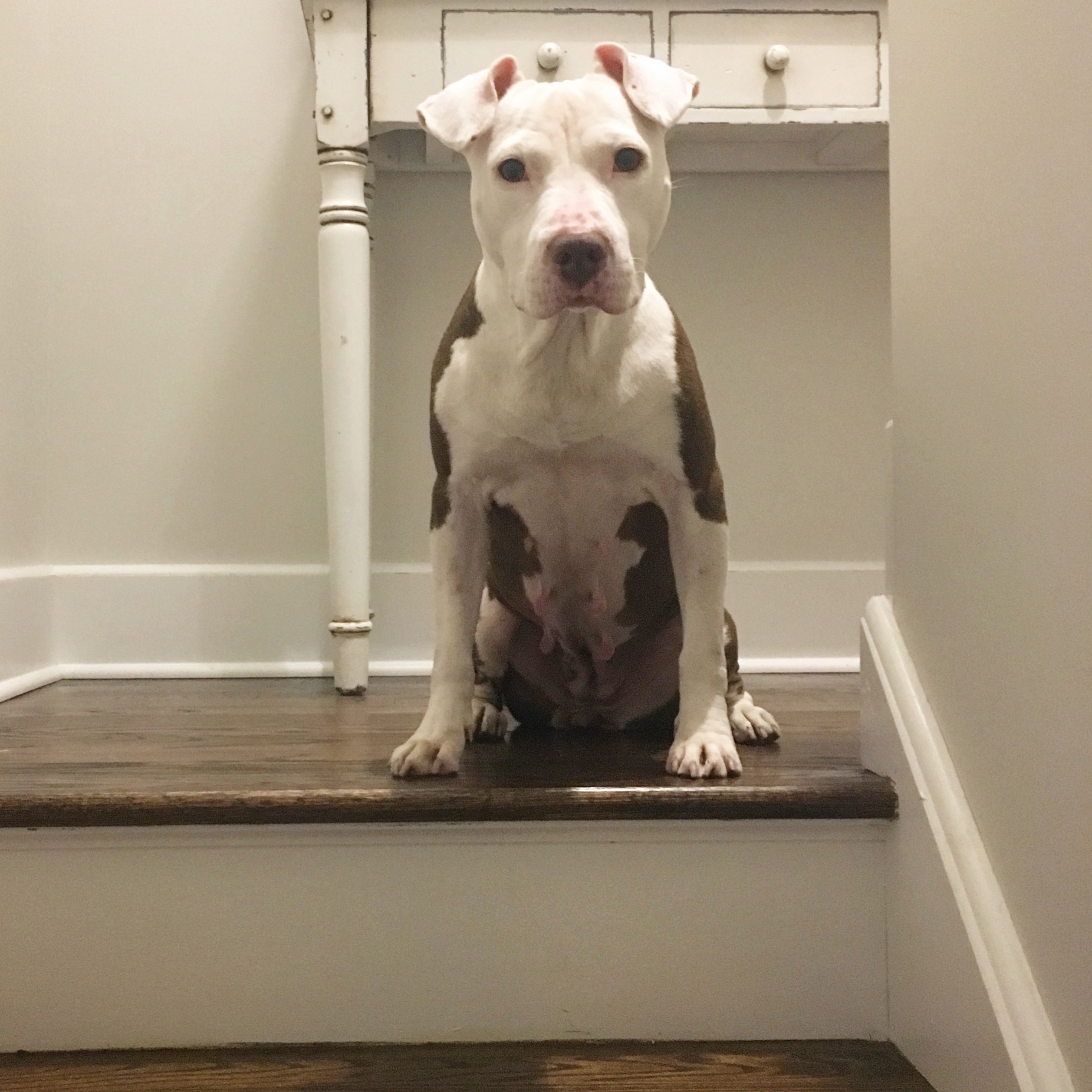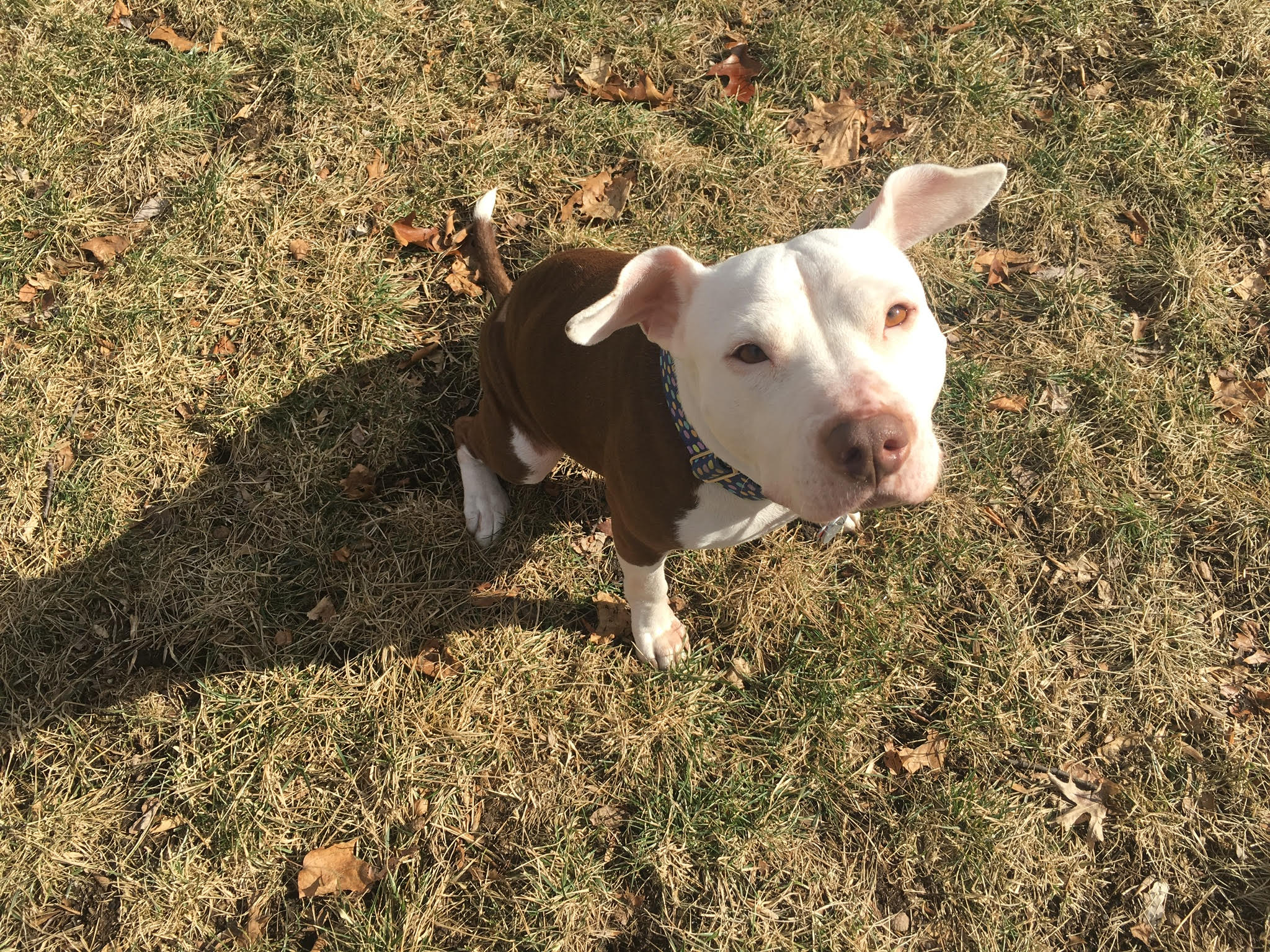 I can be allllllllllllllll YOURS!