Sadie's Woof-Facts
Female, Chihuahua, 9-years young, 7 lbs.
Crate trained, wee-wee pad trained, house-trained, leashed-trained – this girl rocks!
Loves human companionship; gets along with other dogs
Enjoys going on walks, especially with her canine foster siblings
Understands the importance of getting her beauty sleep
Quick Introduction to Sadie
I love my humans. I love to be held. I love to give kisses. I love car rides .I love walks. I love to play. I love to snuggle. My name is Sadie, which is a nickname for Sara meaning princess. I don't necessarily possess many princess traits, other than enjoying my beauty sleep. I'm just a sweet little girl from the city in search of a forever home filled with love and care. It's what I deserve, and when I find it, I'll wag my itty-bitty tail in utter delight, while I share everything I love, together with my forever family.
Sadie's Background
We think I was found as a stray, which is how I ended up at an inner-city shelter. I had kennel cough upon my rescue, so I was quarantined for a specific time period. That's all behind me now; I'm feeling great and looking forward to a wonderful future.
Sadie's Typical Day in Foster Home
My foster family (humans and canines) start their day at the wee-wee hours of the morning (5:30 a.m. to be exact, OMG!). Not me, I understand the value of beauty sleep, so I stay snuggled under my blanky until a more reasonable hour of 8:30 a.m., when my day begins with a walk and then breakfast. Afterward, I have playtime with my canine sister, which exerts some of our energy, so it's time to rest up some more. My foster dad, who works from home, takes all the canines of the house on a few walks each day, and I enjoy exploring the neighborhood with my four-legged and two-legged family members. Sometimes during the workday he has clients come to his home office, and I get to meet and greet them with my adorable li'l tail wags (awesome fun)! We eat dinner around 5 p.m., and then it's female-bonding time with my foster mom. I like following her around the house and cuddling up right next to her while we're relaxing and cooling down from our day. Then by 8 p.m., I'm ready to turn in for the evening and begin my beauty sleep regimen once more.
Living with Sadie
We feel I'd be fine in a home with other dogs, or being the only canine would work for me as well. I love human companionship, yet I admit that even this sweetie pie can get a bit grumpy when someone tries to take my snuggly blankie away when I'm not quite ready to relinquish it. For that reason if my forever family includes children, we're recommending ages 10 and up. I do well travelling in the car – my foster mom keeps me safe in my crate during our drives. When my foster parents are out of the house, I stay gated in the kitchen with my precious foster brother, Milton. (P.S. Milton is another little tyke looking for a forever home, and sometimes I snuggle right next to him in a doggie bed. It's so peaceful and comforting). I haven't been assessed around cats so if you have a feline family member, let us know, and I can be evaluated in that situation.
Sadie's Forever Home
I'm searching for a forever home where I'm able to receive lots of love and attention, and I promise I'll give it right back! A nice balance of cuddling, playing, walking, and just hanging out together will suit me just fine. And, of course, one that respects my desire for beauty sleep (it takes some work to maintain this level of cuteness!). If you are interested in providing me with the forever home I deserve, please fill out an adoption application with Rescue Haven Foundation and ask for Sadie, your sweetie pie.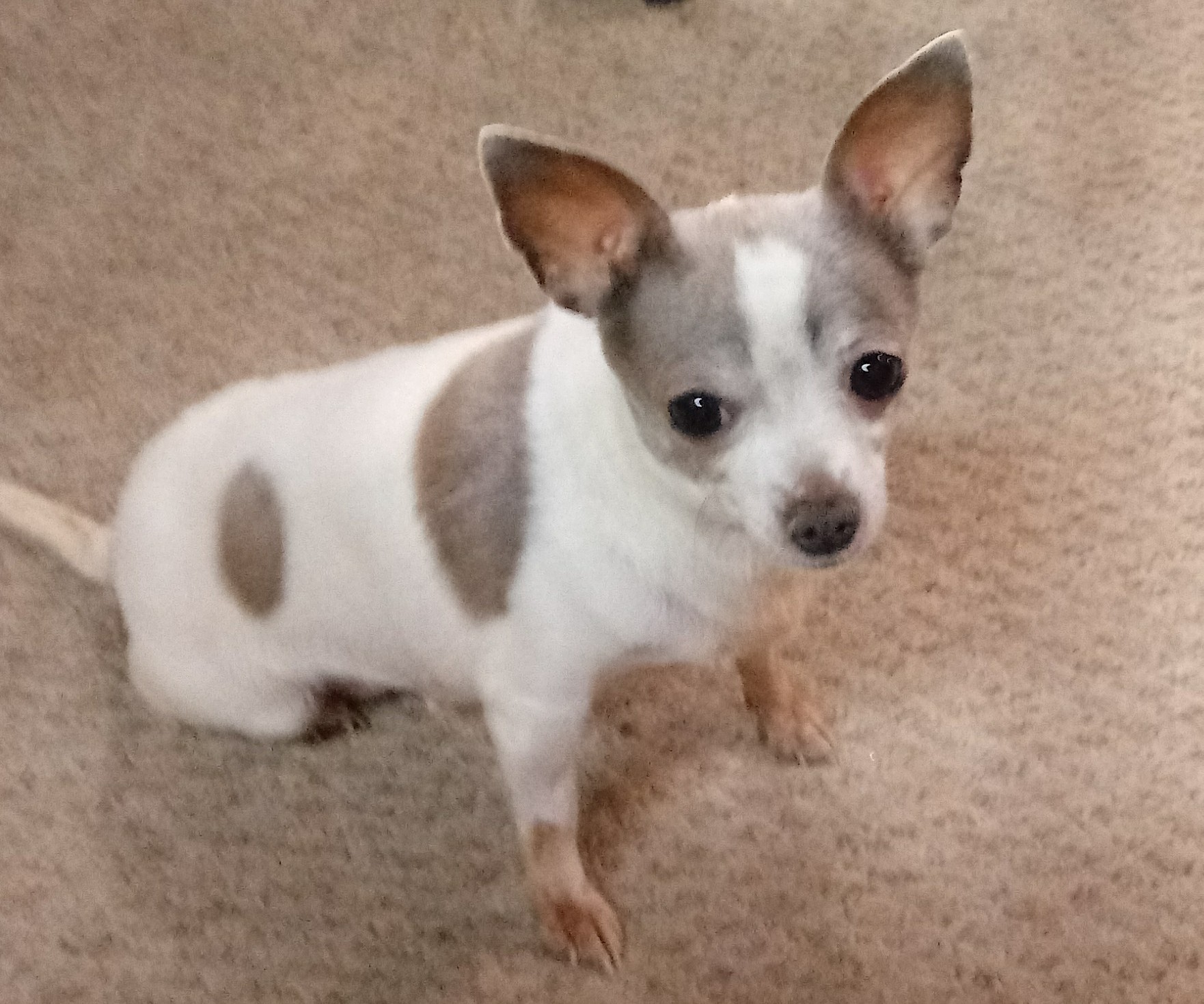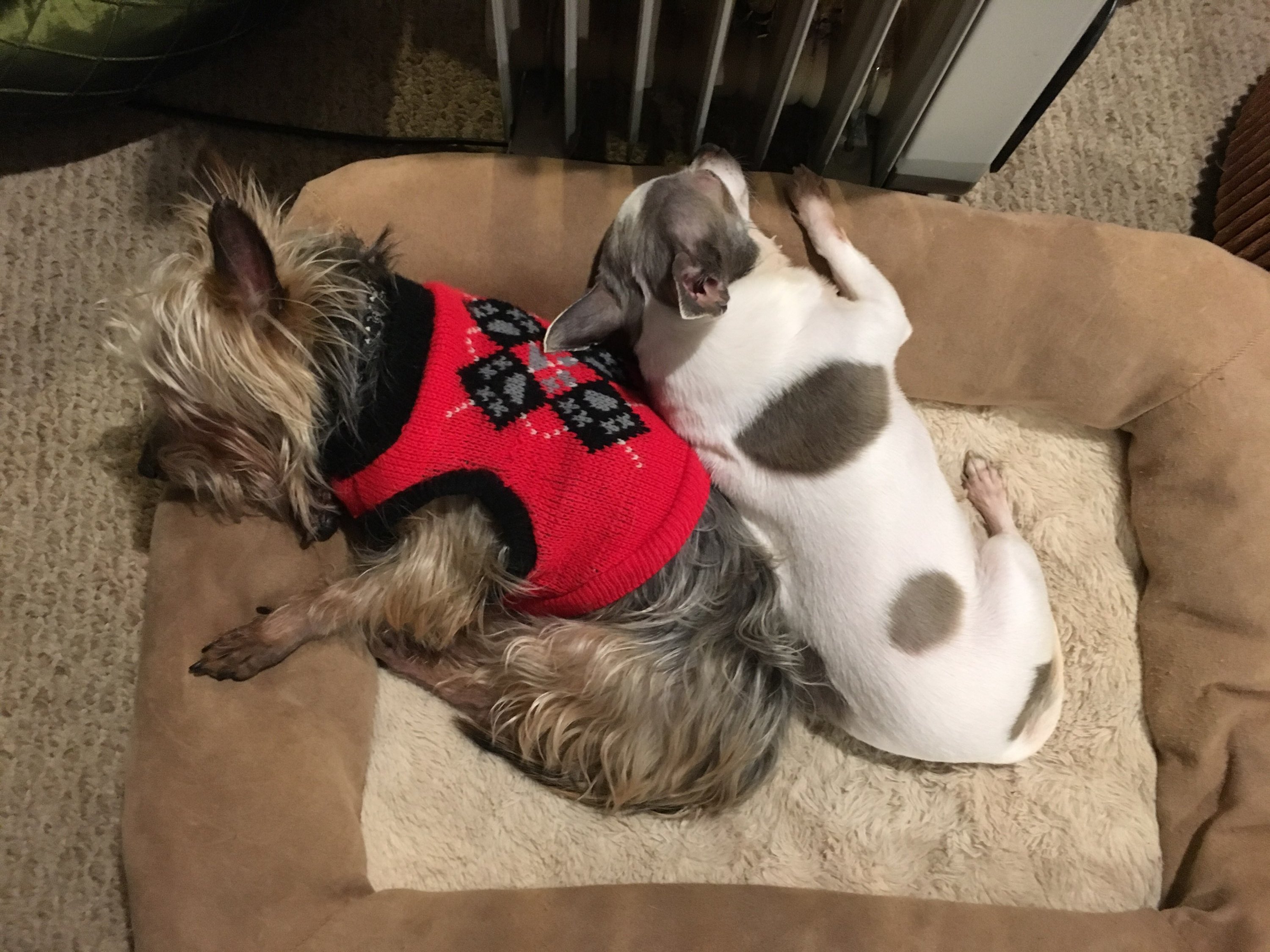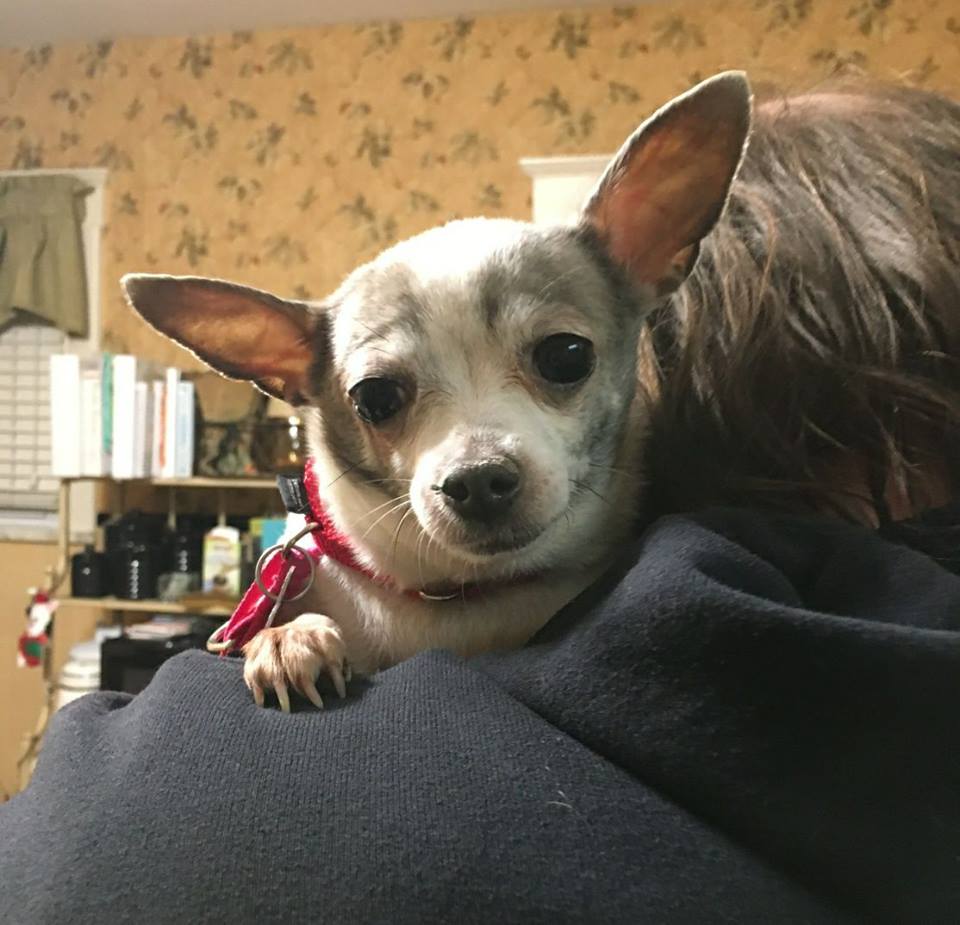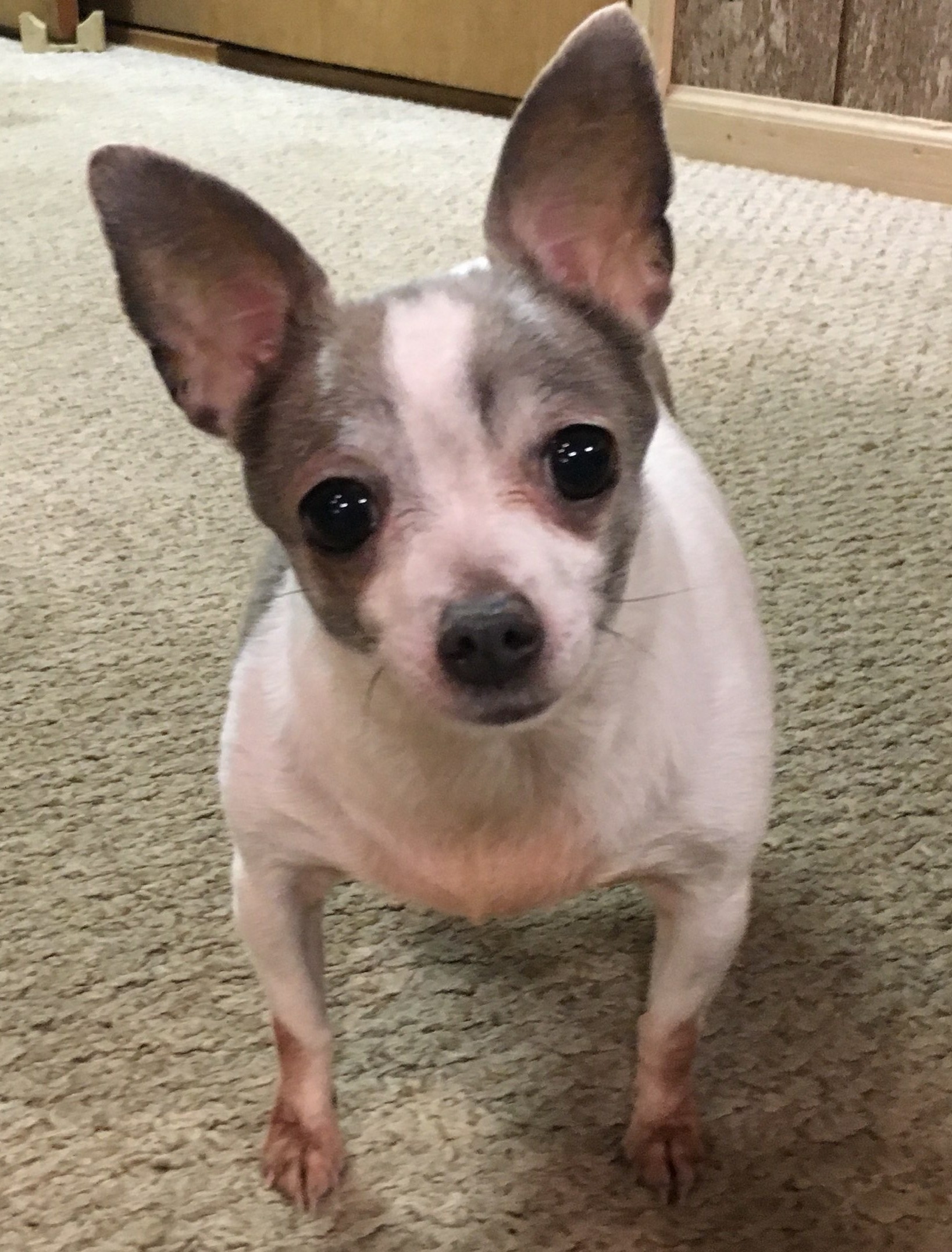 Sadie is total sweetness!