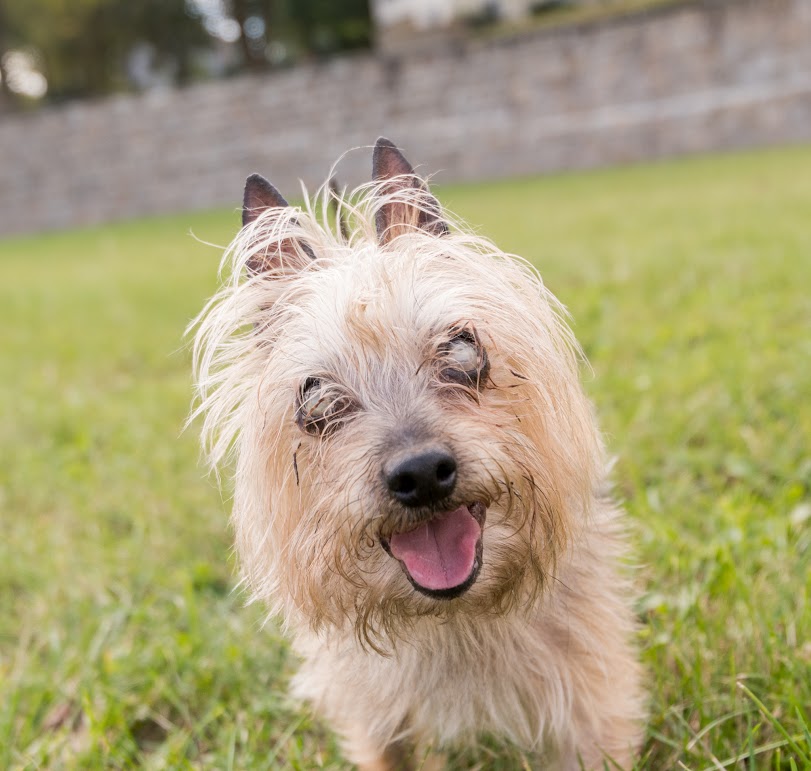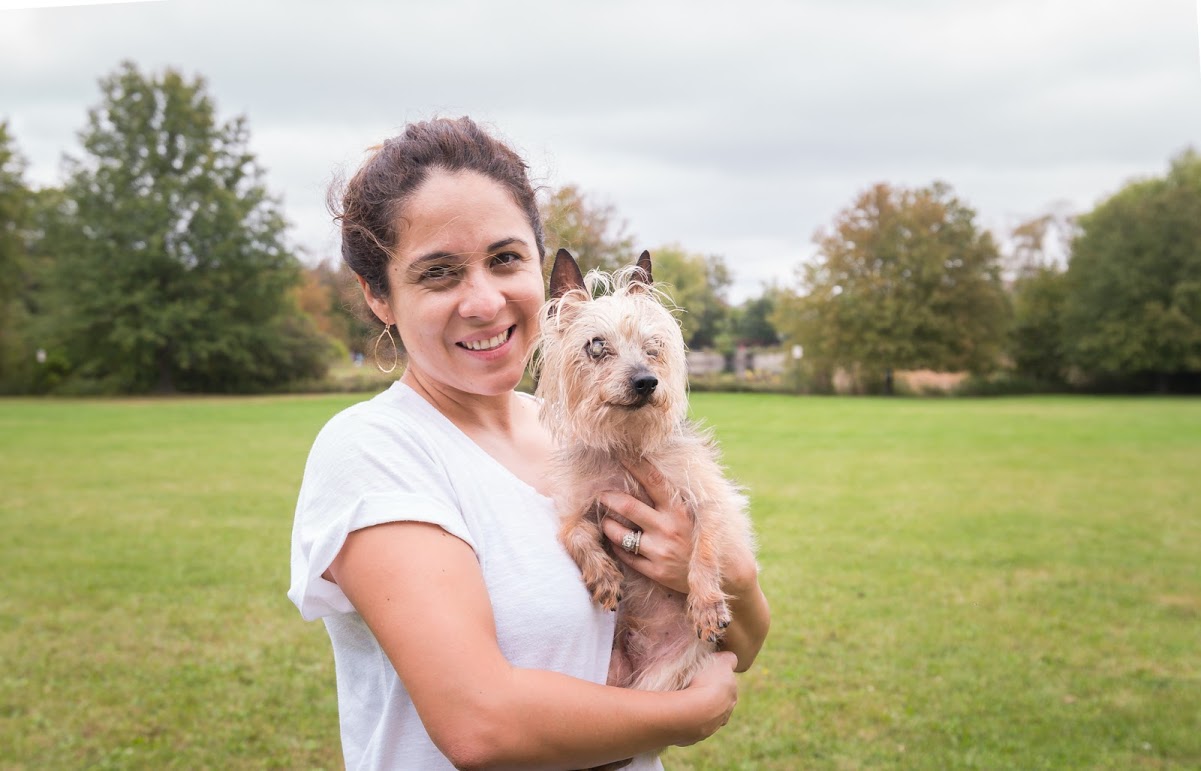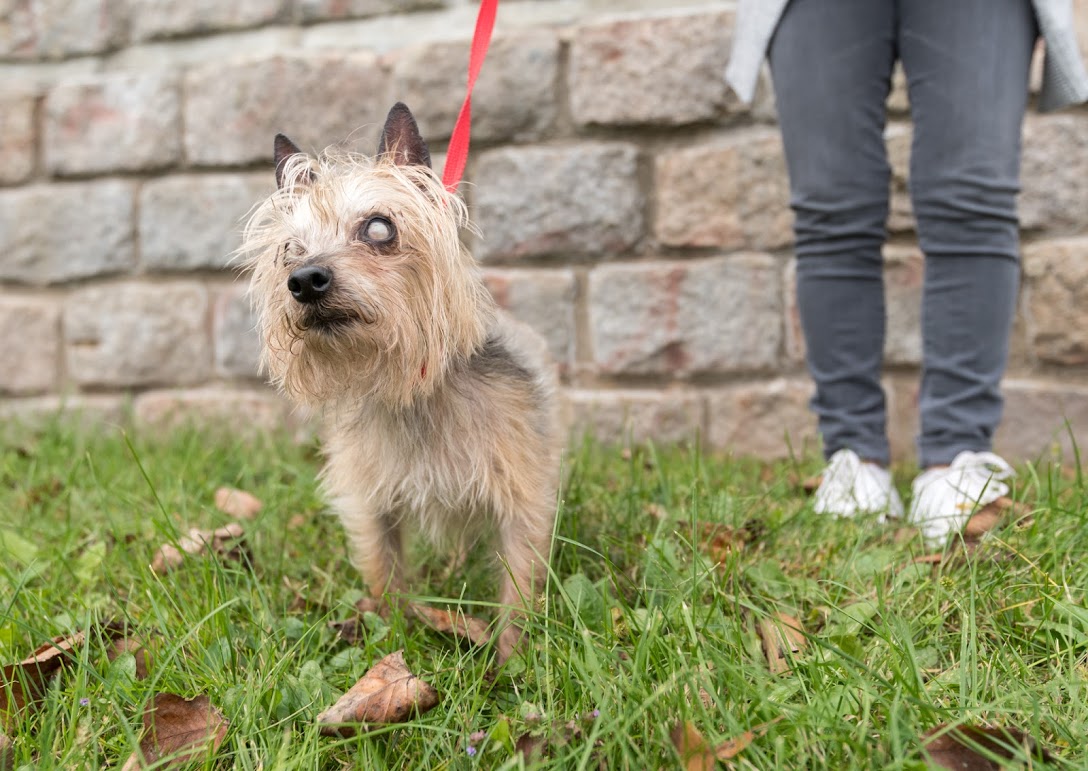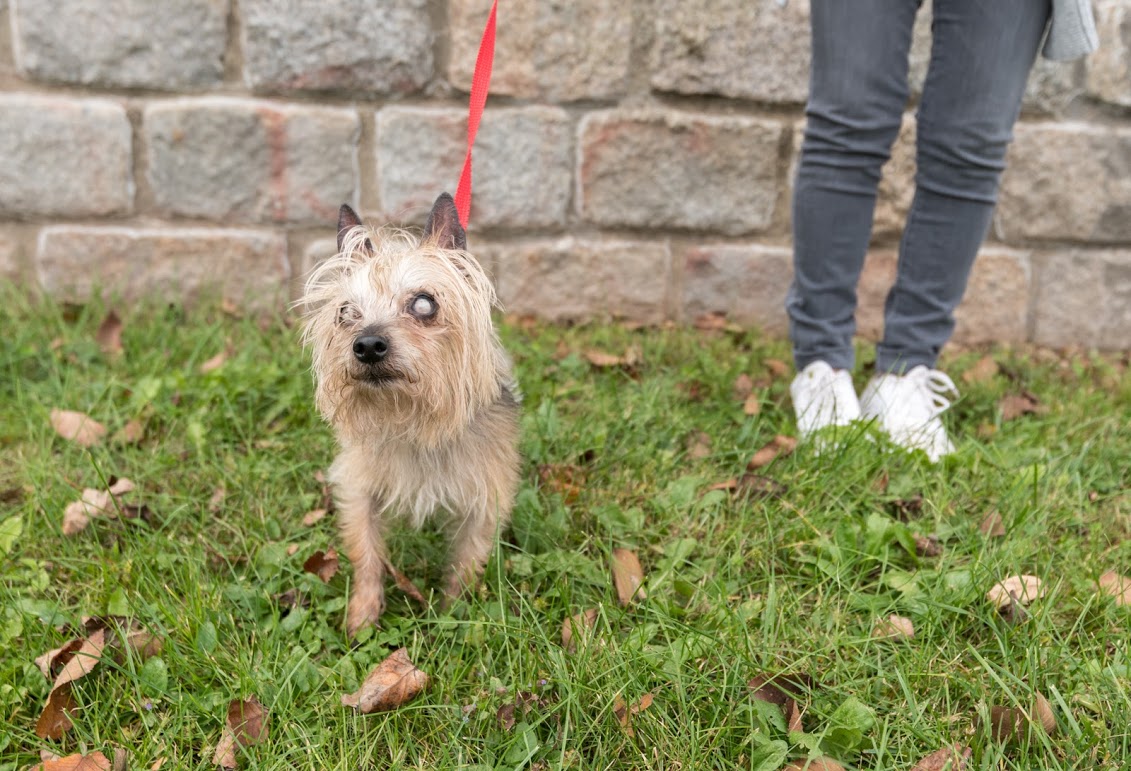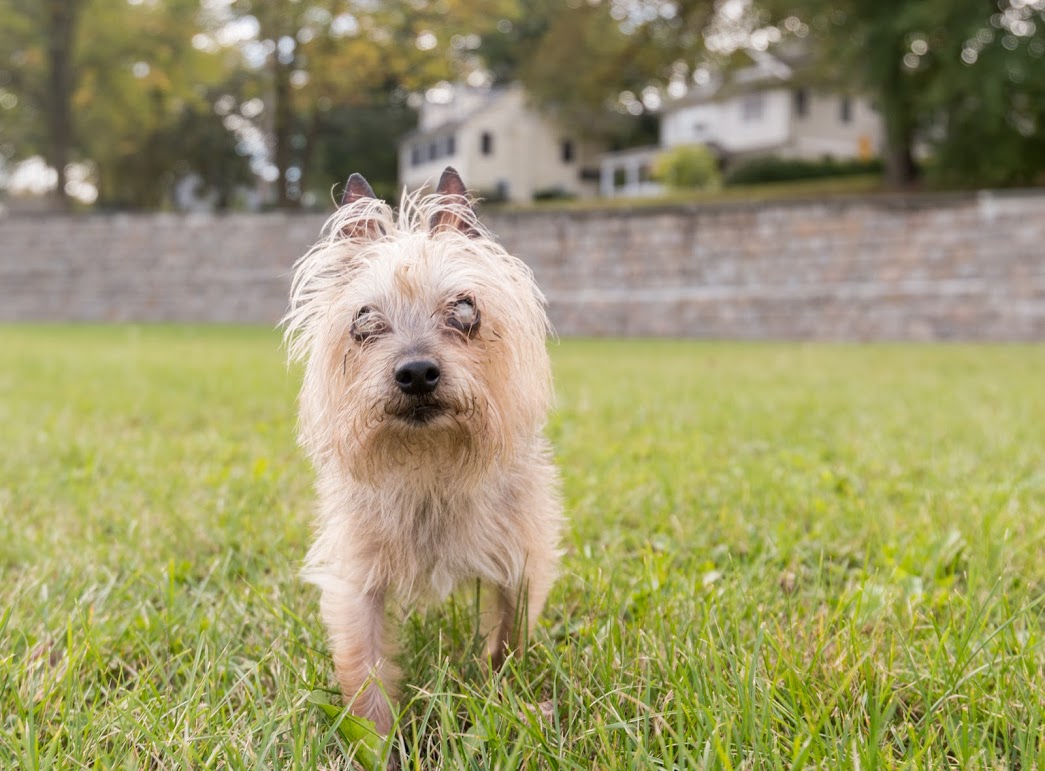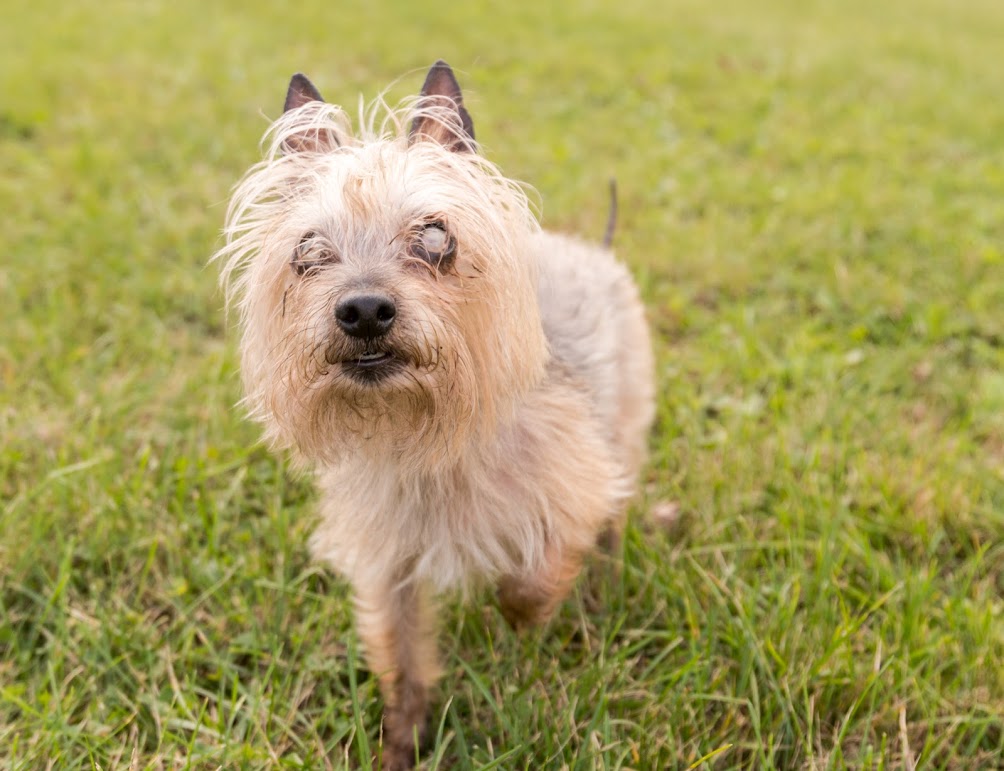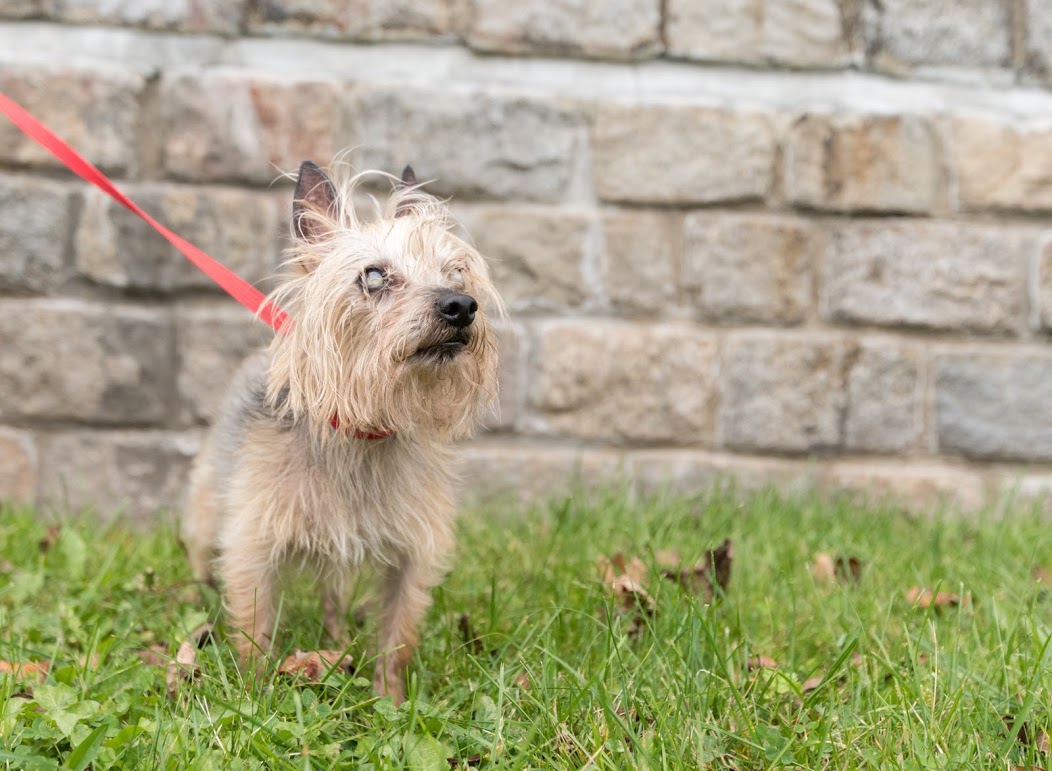 Milton's Woof-Facts
Male, Yorkie-mix, senior, 7 lbs
Sees through the eyes of his soul; a precious blind boy who navigates well and continues to learn commands to enhance that skill
House and crate trained
Walks well on a leash and is learning to make his walks even longer
Gets along with other dogs yet not very interactive with them; prefers doing his own thing
Enjoys keeping his humans company, especially while they lounge on the couch in unity
His other companion: A cozy blanket for snuggling
In search of a home where his person will be around often and take proper precautions so this small wonder can explore his little world safely and loved
Quick Introduction to Milton
Hi, I'm Milton! I'm super-small in size and extra-large in sweetness. The first thing I ask of you is to read my story from start to finish – promise you won't stop in between or even at the next sentence. You see, I'm blind, and you may not have any experience in having a blind dog. It's amazing what blind dogs are capable of… it may be beyond your comprehension right now, but it's not beyond mine, because I am living proof! In humans, vision is their most well-developed sense, but in dogs, smell is the primary sense. I can assure you that my smelling capabilities are at the top of the charts (especially when my kibble or treats are on the agenda!). Yes, there are precautions, commands, and adaptations that need to be made when you have a blind dog. And once you understand what they are, we get into our groove, and I learn the navigation of the house (my safe place) and our routine, there may be some moments I'm getting around so well that you actually forget I'm blind. With the set-up I'm provided in my foster home, I navigate very well, and they continue to teach me commands to help me navigate even better. When none of the humans are home, I stay in a large pen or have free roam of a gated area with my doggie companions. Sometimes I hang out with the other doggies; other times I do my own thing, like nap in my bed with a cuddly blanket. When my humans are home, I love being near them — whether it's staying close by while they're doing household things or lounging on the couch while they watch TV (and I make sure to listen, so I know what's happening on our favorite shows). Besides my lack of vision, I'm a low-maintenance guy. I promise to love my forever person with all of my heart, and I'm looking for that special someone to be completely open to my embrace.
"Better to be blind and see with your heart, than to have two good eyes and see nothing."
Milton's Background
I sadly ended up at an inner-city shelter and was at risk of being euthanized. One of Rescue Haven's volunteers heard about my urgent situation and brought me to safety – right into the arms, heart and home of their rescue group. I'm completely grateful and beyond happy to feel safe and loved by this wonderful group of people. I was underweight when I was first rescued, but with my good appetite, I'm eating well, and all 7 pounds of me have filled out nicely (wink)!
Milton's Typical Day in Foster Home
Did you ever hear the expression, "it's raining cats and dogs"? Well in my foster home, it's definitely raining dogs! There are three dogs who live there permanently, there are three other dogs (fosters like me) who live there temporarily, and there are two human parents. Now that I think about it, it's kind of like a 2017 animal-friendly version of the Brady Bunch (groovy)! All of us wake up before sunrise to start our day. We're taken outside to do potty, and when back inside, we sit down as a family to eat breakfast (giggle)! Actually, we each have our own eating spots… mine is in a large pen which gives me my own safe space to consume my food and nutrients (breakfast of champions). I continue to hang out in my pen while my foster mom gets ready for work. After she leaves, my foster dad, who works from home (A.K.A., he's home all day), brings me into his studio, and I keep him company. We go out for walks to explore the neighborhood and get some exercise, and before you know it, it's time to eat dinner and for my foster mom to come home. We go for one more walk at night before it's time to lounge on the couch with my humans and canine companions. When bedtime comes upon us, I have my own cozy bed in my foster parent's room. Their bedroom is on the second floor so they make sure to have a gate at the top of the stairs so I'm safe and sound while we get a good night's rest. I typically sleep like an angel, and if I need them for some reason, they know I'll give a little bark as my sign (woof).
Living with Milton
As mentioned above, I live with other dogs, and I get along well with them. I'm just not very interactive with other canines, but it's nice to know they're around. I enjoy doing my own thing – like napping on my bed with my blankie. A quiet home would be best as I can start to bark a bit if there is a lot of stimulus around me. We feel I'd do fine either being the only dog in the house or having other small doggie companions (I'd definitely smell them and most likely follow them around with my nose). I'll need someone who will care for me regarding my blindness. You can check out this website which provides useful information regarding blind dogs. It's one of those things that you don't really think about until it's right under your nose (an appropriate metaphor), but you'll see that doing specific things can help a dog like me easily became part of your forever family http://www.blinddogs.net/tips_help.html
Milton's Medical
Some people may call me "special needs" — we just think I'm "special"! I'm 13 years old and have hypothyroidism which is being regulated through medication. I get eye drops 2 times a day, and when it comes to taking my medication, it's easy-peasy for both me and my human (good boy)!
"Kindness is a language that the deaf can hear and the blind can see."
Milton's Ideal Forever Home
Is your heart full of kindness for a doggie like me? I'll be able to feel your kindness every moment of every day from deep within my soul. And I will give you all of my heart. All I want is a human who will love me, protect me, and care for me… so I can live the rest of my life safely, in my own little world, with you by my side.