Woof Facts:
Born approx. December 2017
32+/- lbs and pretty much full grown – the perfect size!
Food motivated and loves to learn – training is fun!
Friendly with new people and super snuggly
Dog-friendly, especially when greetings are in a safe place he knows (in foster with an older, larger dog)
Housetrained and loves his crate
More photos/info on Instagram: #SantoStrong
Hello, new friends! How do I know we'll be new friends, you ask? Because I make friends quickly and before you know it, we're snuggling! I'm Santo, a name that means "saint" in Spanish, I'm told. I'm a bashful guy, so I'll let you be the judge of whether that name is appropriate!
Background
I don't think about my past anymore, but my story is that I showed up at a big scary shelter in NYC with a broken front leg. The shelter sent out a plea on Facebook to get me somewhere that could help fix my leg, and Rescue Haven took me in! I had surgery to fix my leg on August 4th, and since then I've been on "restricted activity" (short walks but no playing or jumping – boo!) while I heal. By the beginning of October I should be all healed up and ready to party!
Typical Day in Foster Home
I wake up each day between 630-7. I will let my foster mama know I need to go out with a little whimpering. I am very quick to do my business outside as I want to get back in to see my foster sister. I then eat my breakfast (half on my own/half handfed or I wouldn't eat), play with my chew toys and watch foster mama get ready. Im a bit of a mama's boy so I don't like to be far away from her. I'm trying to be more independent but for now I want to be around FM or sister. I like to lay on the floor snuggled next to foster sister but id really like to play with her so its hard.
Foster mama leaves around 9 and I go in my crate in the same room that foster sister roams free. Im a very good boy in the crate. I might whimper for a second but otherwise Im quiet and calm. Foster mama has left me for up to 6 hours but Im still a puppy so she likes to let me out after 4-5 hours. She goes back to work for the afternoon so its back in the crate for me. In the evening foster sister likes to take a long walk but since Im on restricted activity I prefer to walk a bit then ride in my wagon. I get tired easily plus I feel a little safer in the wagon for now.
Some nights I go out to dinner with foster mama and sit outside. I'm a very good boy and just watch all the passing dogs and people. If you want to feed me a nibble or two Ill accept. Otherwise we stay at home and relax. Foster mama gives me chew toys to keep me busy until I start snoozing next to her. I go potty tight before bed so I can hold it all night long
Cohabitation:
My foster home is my adult foster mama and my older, bigger, calm doggie foster sister. I must give off a super positive vibe because even though my foster sister is not usually very playful, she really wants to play with me! Once I'm healed up, I can't wait to take her up on her offer! I think I would do great in a home with another dog who is playful but respectful (sometimes I get scared and growl when big, unfamiliar dogs get in my face – it's rude! )**From Kristen- I don't think he'd care in the house about the rude dog even though its not necessarily appropriate……Ive only seen him growl outside the home when he's already a bit uneasy. In the house he could seem to care less. Im writng this as hes attempting to gnaw on my laptop** I have not spent any time around these things I've heard about called "cats" but if you have a cat at home my friends at Rescue Haven will "cat test" me, whatever that means.
My current foster home is in the city and sometimes I can get a little startled or frightened with loud noises like construction, traffic, and barking dogs. My reaction is to dart and look for a safe space, but each and every day I'm learning that I'm safe so long as I'm with my foster mom. ***This has already improved greatly. He still will pull to go home but it isn't as much of a dart. He def prefers the wagon though****
Medical:
Like I said, my leg is almost all healed up and then I'll be ready to romp! I am neutered, up to date on shots, you name it!
Forever Home
That's really all I've got! I'm a playful puppy who had a little bump in the road with this broken leg but I know it's going to be rainbows and roses from here. After all, I'm a sweet survivor – Santo strong, is what I always say! 9/13/18 11:07 AM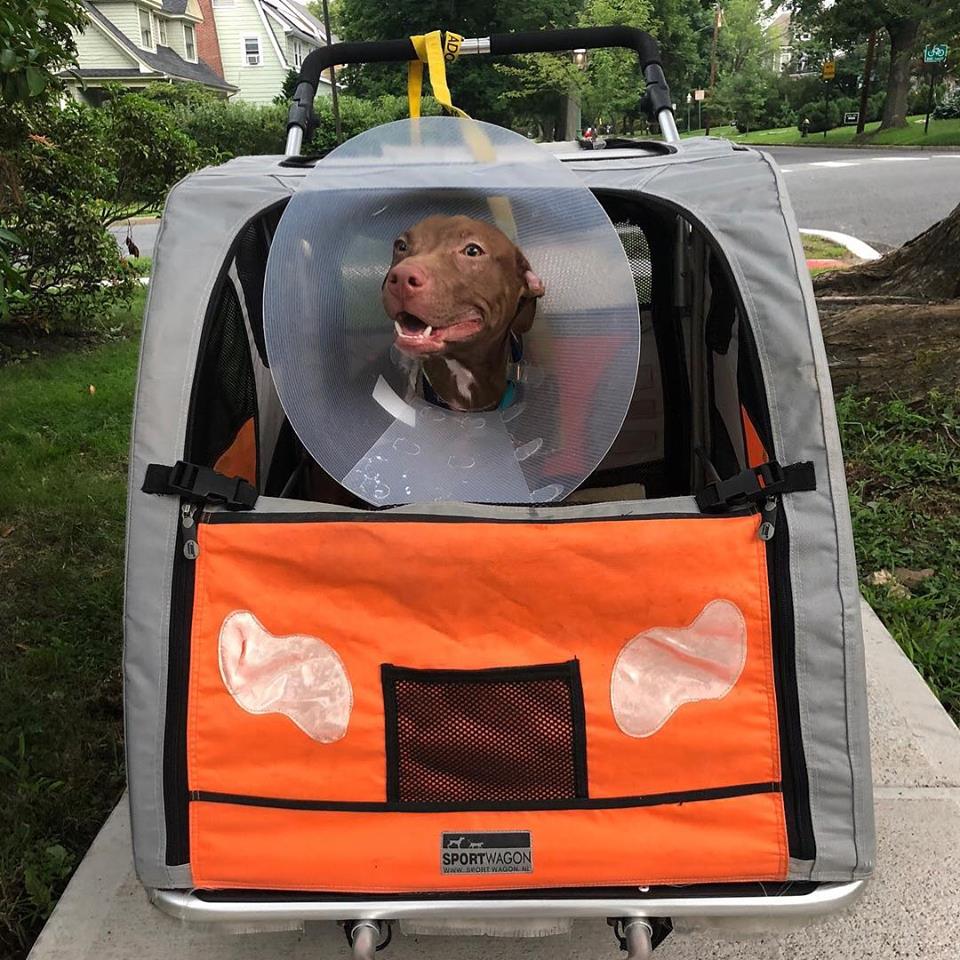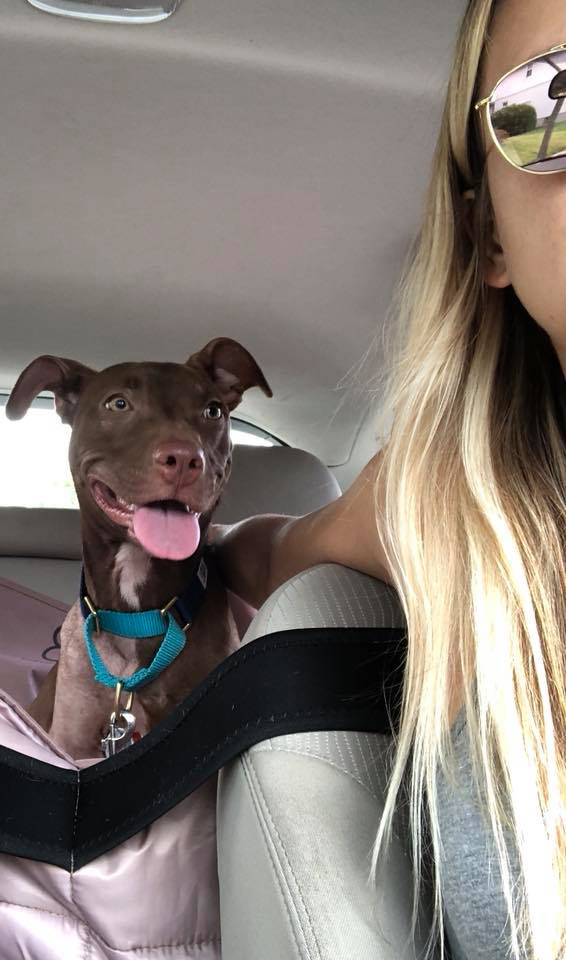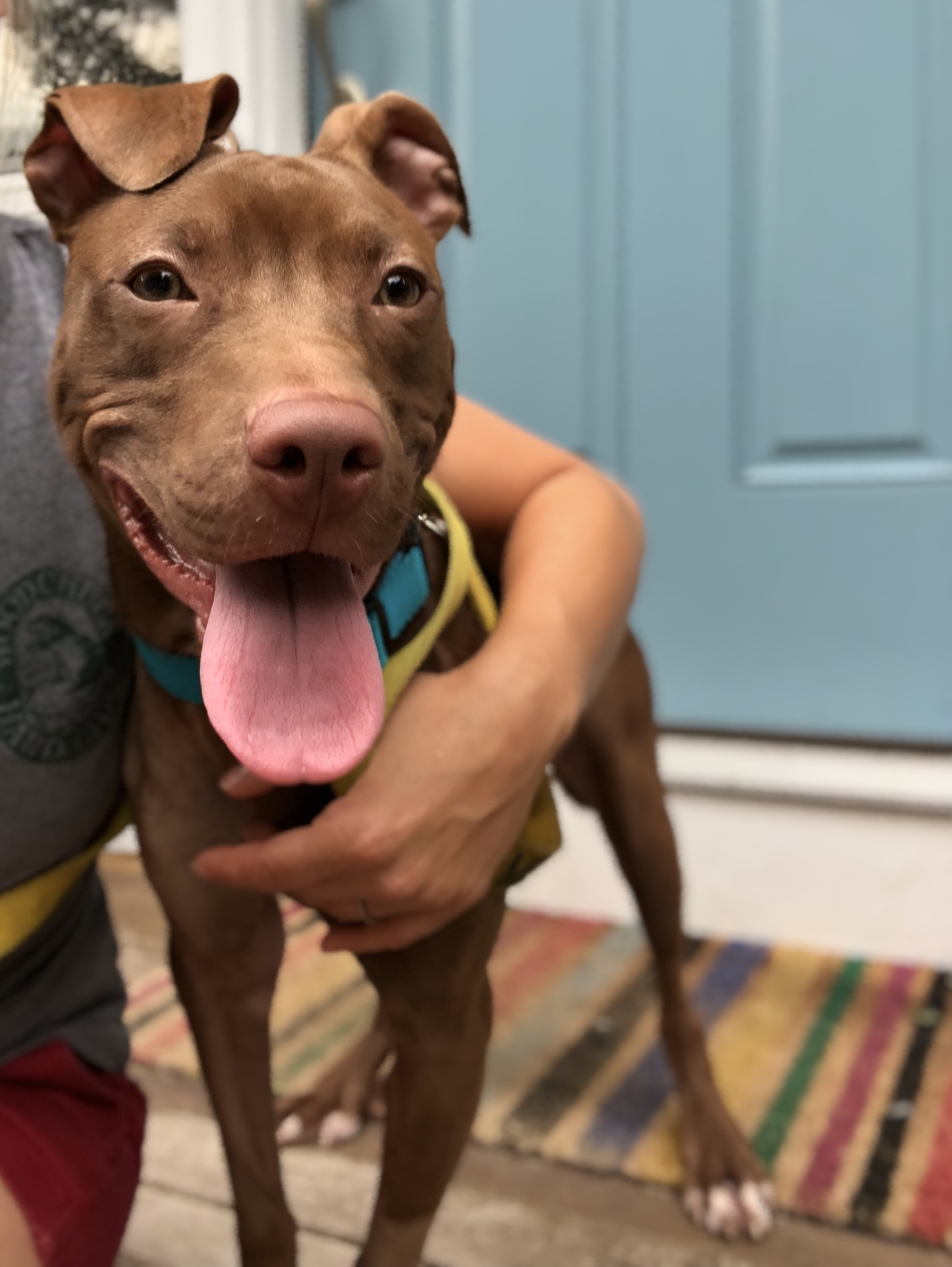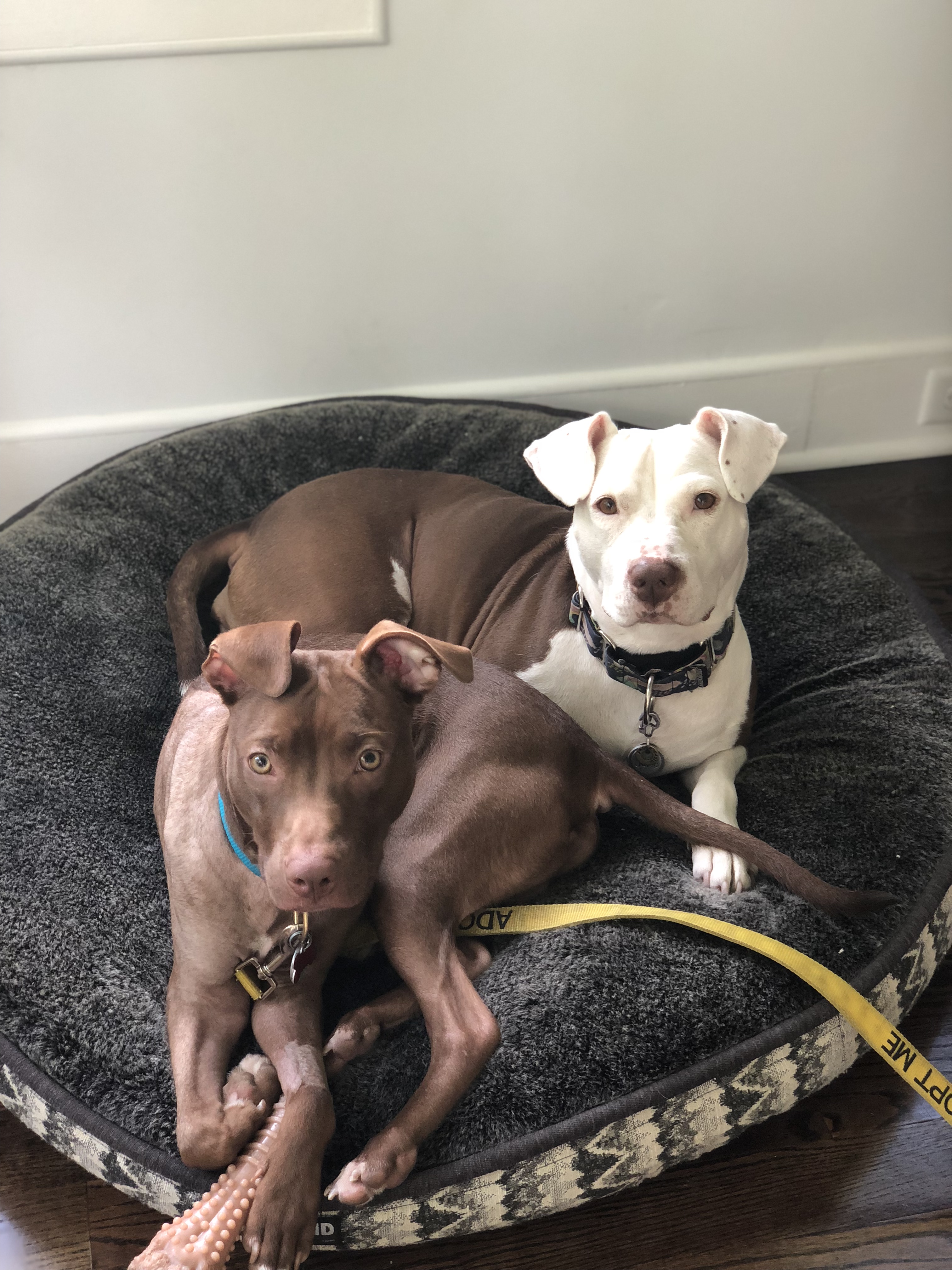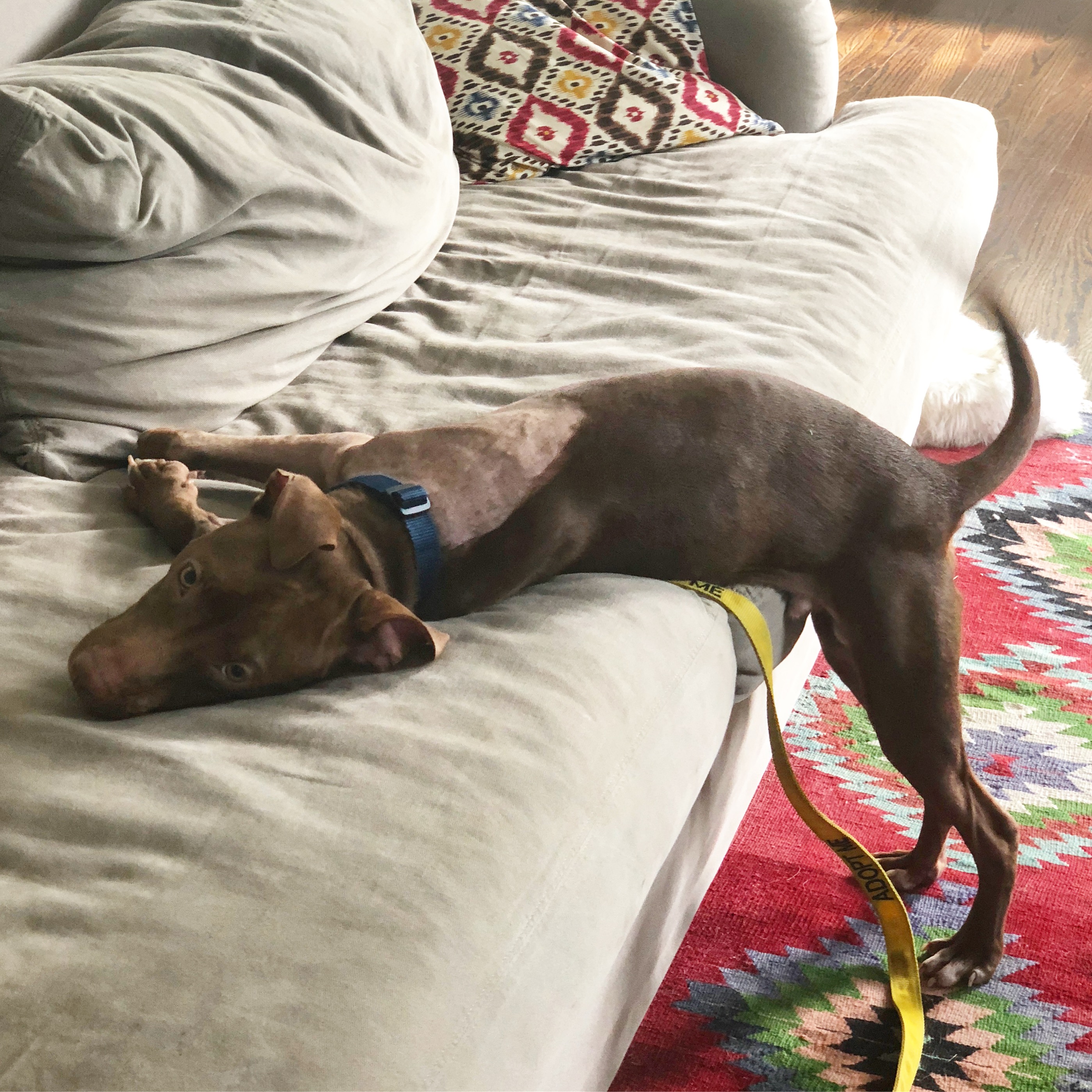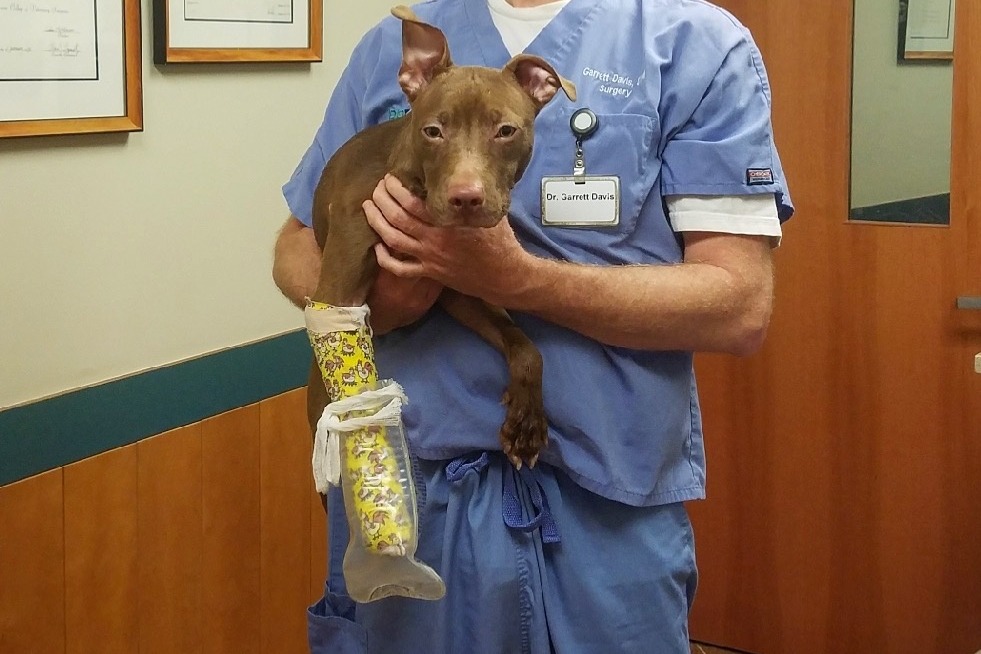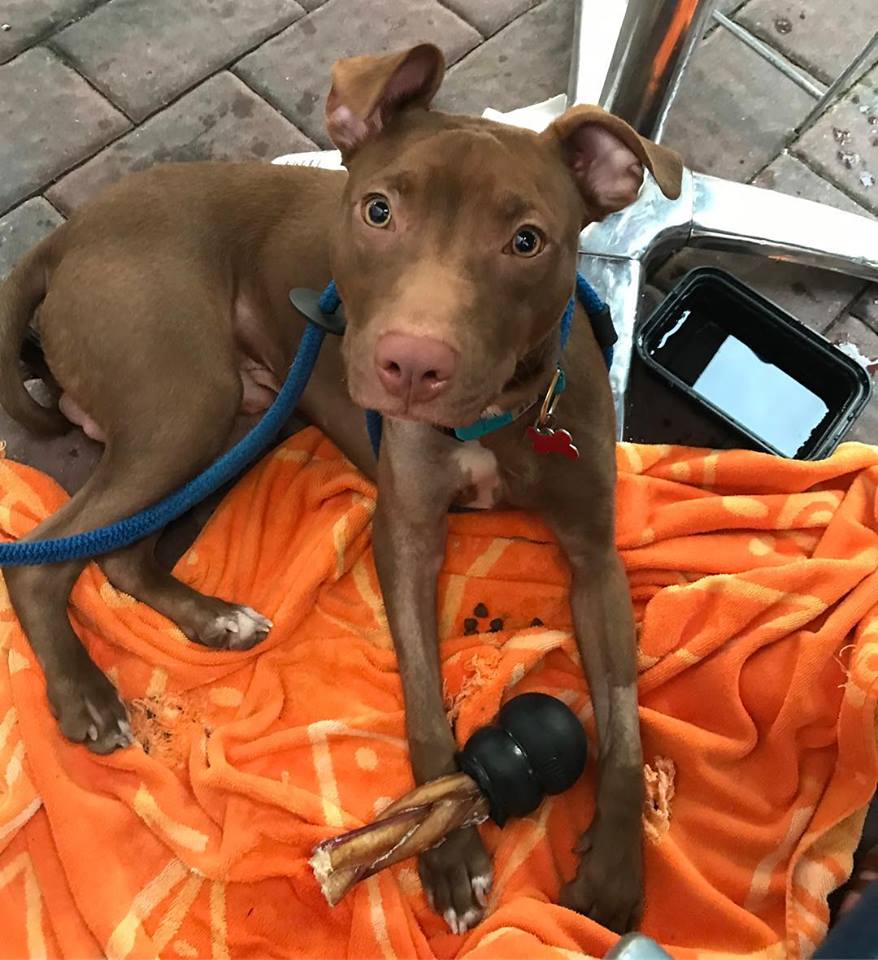 I survived so I could find YOU to love me!