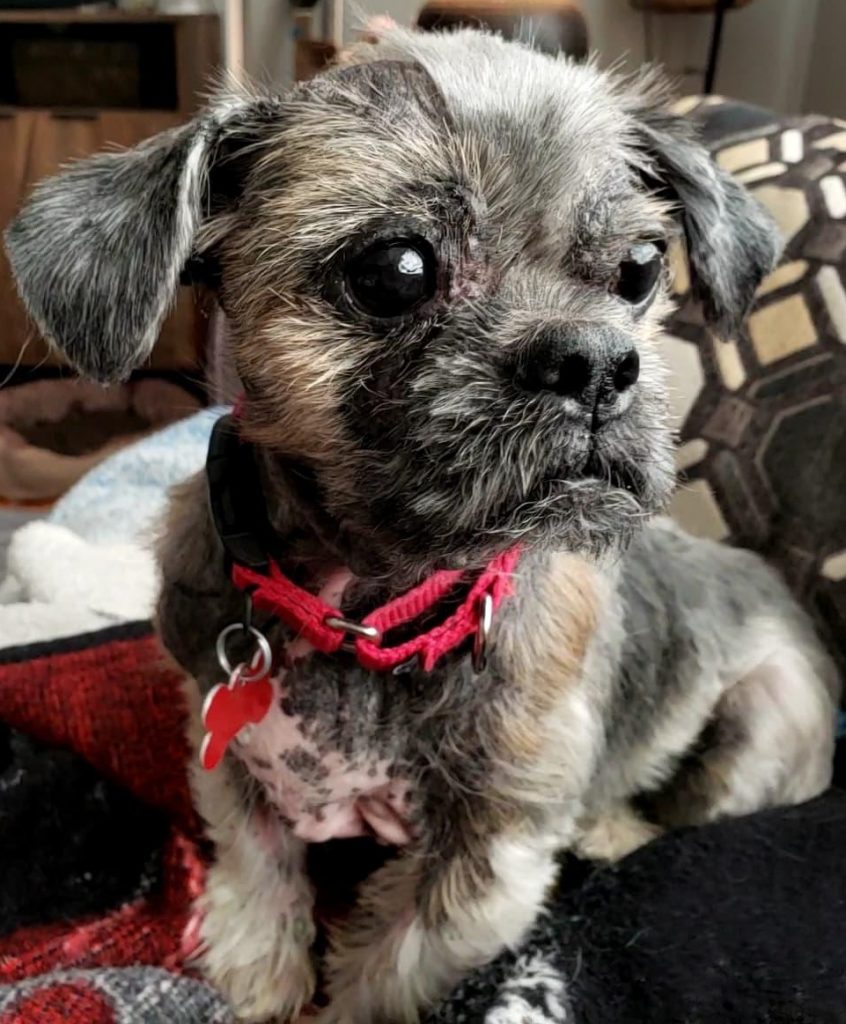 Name: Kramer
Age/Gender: 11 yr old Male
Breed: Shih Tzu
Loves: Walks, hanging with his humans, napping, car rides
Dislikes: His limited diet
Needs: Dry & Wet Natural Balance Vegetarian Food
Wishlist: https://rescuehaven.org/wishlist/Kramer
Adoption Status: Not Yet Available
 Kramer is a distinguished gentleman! He is a smart, kindhearted and very sweet boy who loves to hang with his humans, but doesn't mind some alone time in his crate. He would do well in an adult home with someone who is looking for a loyal companion, but He gets along with older children. Kramer enjoys his foster brothers and sisters and will share his toys if they want to play with him.  He is housetrained and he will be sure to let you know when he needs to go out!
Kramer has some skin issues, which are being treated by our veterinary partners at Verona and Montclair Animal Hospitals. His former owner changed his diet to vegetarian to try to help with his skin issues. Currently, he requires two medical baths a week, and as the true gentleman he is, he never makes a fuss. The doctors are close to diagnosing his issue and he looks and feels better every day. In the meantime, he will stay with his foster family until he gets a clean bill of health.
 Check back here for Kramer's adoption status!